About Susan Oullette
Susan "Sue" Ouellette, CRNP, CSP, RN, is a Psychiatric and Adult Nurse Practitioner. She earned her undergraduate degree in Nursing at the University of Massachusetts and her Master's in Nursing in Seattle, Washington. Upon moving to Baltimore in 1993, she earned two Post-Master's Nurse Practitioner Degrees. Sue has a program certificate from Georgetown University's Center for Mind-Body Medicine in "Food as Medicine: Integrating Nutrition Into Medical Education and Clinical Practice". Sue is employed by the Baltimore VA Medical Center. She is also a clinician for the Baltimore Ravens Football Team where she coordinates the NFL's "Rookie Conduct Program". In March 2009, Sue was honored as a "Nurse Hero 2009" in Maryland's state-wide "Health Care Heroes" campaign. Sue can be reached at susan.ouellette@comcast.net.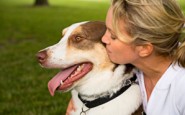 Rest and regrouping is essential to balance your life and to take charge of your unique stress as a health professional. Part of my own regimen is an easy exercise each day.