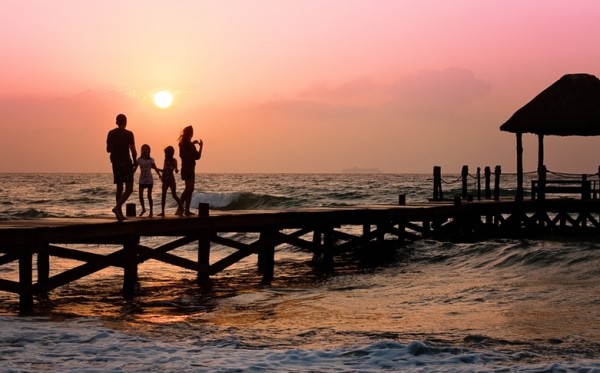 Many adults face challenges managing their careers and family simultaneously, especially in achieving the delicate balance of giving time and attention between the two responsibilities. Data from Pew Research Center found that 40 percent of moms working full-time jobs feel they
do not spend enough time with their kids
. Meanwhile, 50 percent of fathers in full-time positions share the same sentiment. Finding a balance between making sufficient income and caring for little ones may prove even more challenging for nurses considering their shift schedules. Here are a few tips for nurses to maximize the time they spend with their kids:
Pick the right shift
As a nurse, your work hours are a bit unconventional compared to other parents. After all, the world doesn't stop needing health care services beyond the typical 9 a.m. to 5 p.m. schedule. Because of this demand, you may end up working nights, weekends or somewhere in between, especially if you're employed by a hospital.
While you may not be able to control how long or often you work, you likely have a say in which shifts you take. To strategically plan your career around your family, consider when your kids need you most. For instance, for elementary-aged children, you may benefit from selecting a schedule that coincides with the hours they spend in school. An eight-hour shift from 8:00 a.m. to 3:00 p.m. ensures you're available when they get off the bus.
Meanwhile, parents with younger children who are not yet in school may need to enlist the help of a babysitter or daycare service. To cut down on these costs, the mom or dad who is a nurse may benefit from taking the second shift, which runs from 3:00 p.m. to 11:00 p.m., according to Jennifer L.W. Fink, a registered nurse and writer for the online resource bestnursingdegree.com. In two-parent households, this means you'll only have pay for a nanny for a few hours until the second parent gets home from work.
Nurse and mother Mary Lou Ochalek agrees with the 3:00 p.m. to 11:00 p.m. shift with elementary-aged children. With 28 years of nursing experience and four kids, she knows a thing or two about the balancing act of being a mom and health care professional. In an interview with Scrubs & Beyond, she revealed that she felt the less time kids spent with other caretakers, the better. Maximizing the amount of time spent with her little ones, who are all grown now, ensured that she could raise them to her standards.
Plus, waiting until 3:00 p.m. to work meant Ochalek had time to prepare meals for her kids and volunteer at their school. Even now, her young adult children have fond memories of her leading reading sessions and field trips.
Consider a new nursing career path
While clinical nursing careers typically require 12- or eight-hour shifts and odd hours of the day, you can pursue similar jobs with more regular schedules. For instance, consider becoming a school nurse. Not only does this guarantee daytime hours, but if you work at the same locale in which your kids are enrolled, you can see them more, too. According to the website for Johnson & Johnson's campaign for nursing's future, since you are already an RN, your next step for this career path involves taking an exam through the National Board for Certification of School Nurses.
It may seem counterintuitive, but advancing your career can actually give you more time to spend with your little ones. Ochalek suggested that mom-nurses get a master's degree and become nurse practitioners. While being a parent, student and worker all at once may prove challenging, she said the endeavor may be well worth it in the end. These advanced-practice professionals have more independence and may experience a better work-life balance. The National Student Nurses Association even listed flexibility as one of the many job perks in this profession.
Make the most of time spent with the kids
Regardless of career adjustments, the key factor is to spend quality time with your kids. The parenting tip website Family TLC highlighted study results published in the book "Ask the Children: What America's Children Really Think about Working Parents." The research found that parents' stress levels can interfere with bonding time. In fact, kids cared more about their parents' stress and energy levels than the amount of time they spend together.
Reader's Digest offered several tips for reducing job-related anxiety. One suggestion included giving yourself praise for your performance levels, which can build confidence and fight stress. Another tip said stretching for even a few seconds can prove beneficial in subduing stress. Or you can try planning ahead with a to-do list so you get a sense of relief every time you check off an item.
Ochalek tried to exert her influence as much as she could when she had time with her little ones. For example, she placed a big emphasis on putting responsibilities like homework before TV time. While it was certainly challenging to navigate this parent-work balance, her little ones made it worth the while.
"I love my kids," she said. "I would never have traded them for anything."
As a nurse with kids, you face the daily challenge of balancing your career with being a parent. Whether you find a new job or cut back on hours, the most important step to is to value the precious time you do have with your kids.
Content provided by our friends at Scrubs & Beyond.