Beauty secrets: Hairstyles for nurses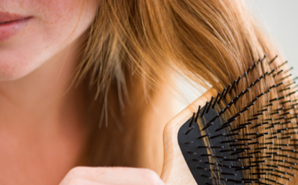 TV shows. If they even show nurses at all (I'm looking at you, House), they show them looking like, well, Hollywood stars. Movie magic, indeed.
However, just because you work your tail off and deal in the finer points of code brown does not mean you have to look like something the cat dragged in. You can make your hairstyle just as trendy and beautiful as you see on those women on TV—but the upside is that your hair will be functional. Let's face it: Long tresses just get in the way when you're leaning over a patient. Here are a few fun, flirty ways to make your hairstyle rock the hospital floor.
Ponytail
If you're attached to your long hair and the thought of cutting it makes you want to call a code—on yourself!—then you will likely want to wear some sort of ponytail during your on-shift hours. Cascading billows of hair have a tendency to get in the way of hard-core nursing; the solution is to pull it back into a ponytail so you don't have to worry about it hanging in your face or getting tangled up in a young patient's grabby hands. Save the waves of luxurious hair for your night out.
A tip: Skip the flimsy, skinny ponytail holders that come in packs of 20. Go for the big, thick ones that can keep your hair in place all day. No nurse wants to fuss with fixing her ponytail 10 times a day. If you have a lot of hair, consider doubling up for extra staying power.
Braid
As a different take on the ponytail, you could easily braid your long hair to make it stylish and utilitarian. A simple braid down the back of your scrubs is a cute look, but you could also learn how to do a French braid to incorporate long strands of hair from around your face. French braids are very cute and chic, and they bring a bit more pizzazz to the simple pull-your-hair-back look.
Updos
Updos are a twist on the ponytail and braid ideas—literally! You can pull your hair back into your famous ponytail, but then wind the ponytail into a bun for a great updo. You can even create a long braid and wrap it into a bun for a fun, flirty look. If you leave out a few strands to frame your face, you will achieve a look of sophistication that will still not dangle tantalizingly close to your patient when you bend over him or her. You can make your updo high up on your head by starting with a high ponytail, or you can make the style at the nape of your neck with a low gathering of hair.
Pinning your hair up into milkmaid braids is another way to rock the braids while keeping your look clean and functional.
Bobs
Bobs are for nurses who love their medium-length hair, even Nurse Jackie rocked one in Season 4. Never had a bob before? Here's a tip: Be sure to talk to your stylist about what your style needs are. For instance, some bobs can be wash-and-wear, especially those with many layers. Some bobs require blow-drying, a curling iron and some product to achieve results. Ask your stylist for the type of bob that meets your needs on busy days when you just need to grab your stuff and go. Also get styling product recommendations and tips from your stylist so that by night, your bob will look like the latest trend.
Pixie Styles
The pixie cut is the ultimate wash-and-wear, and it's very practical for the working nurse. This über-short hairstyle may look a little boyish on some, but with the proper layers and a great cut, you can look fun and sporty with a pixie cut.
Just know that short haircuts like the pixie do grow out more noticeably than longer cuts. Here's your excuse to go shopping for fun accessories and bring some added style to your scrubs look! Between visits to the hair salon, play with barrettes and headbands to keep your hair looking neat and professional.
References:
Latest Hairstyles
http://www.latest-hairstyles.com/