Beauty: The Ultimate Valentine's Day Gift Guide For Nurses
Wonderland Organics
Editor's Pick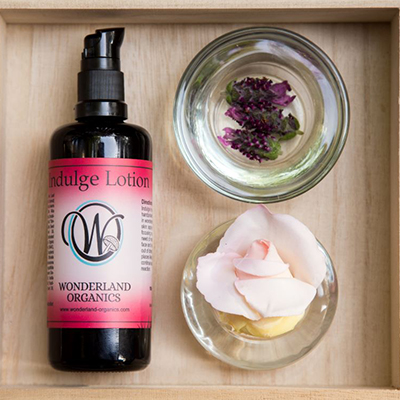 Wonderland Organics was created to be a skincare line safe for cancer survivors to use. Wonderland Organics uses 2 key ingredients, organic rosehip seed oil and organic rooibos extract for a healthy and hydrating lotion. Add the combination of rose absolute, lavender, geranium and vanilla for a lightly floral, sweet scent. Wonderland Organics uses 100% natural, organic ingredients, picked from flower fields in wonderland. Nothing shows love more than flowers, why not give them all year with Wonderland Organics?
---
Aminocare Reverse Face Cream
Editor's Pick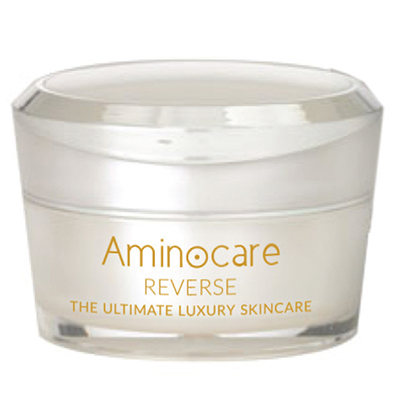 Do you pride yourself on the products you use on your skin? Aminocare Reverse Face Cream utilizes natural marine collagen extract and hyaluronic acid to deliver an intense hydrating elixir. Organic argan oil is added to deliver vitamin E and essential fatty acids, fighting lines and repair skin imperfections on your face. Rice bran oil, amino silk and celigent complex provide antioxidant power, improving skin absorption, reducing the signs of aging. If you only settle for the best, consider Aminocare.
---
Ecco Bella
Editor's Pick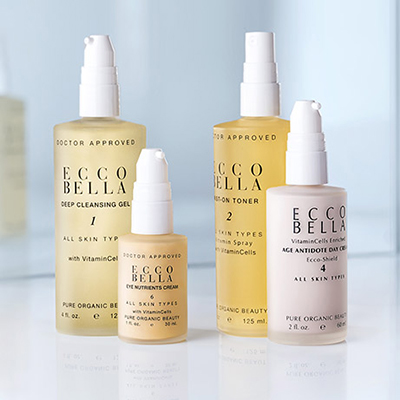 Transform your look this GALentine's Day with Ecco Bella! From makeup to hair care to skincare and fragrance, Ecco Bella has beautiful and cruelty-free lines that help you look better as the day goes on. Have clear skin, beautiful hair, fabulous makeup and smell absolutely amazing! Ecco Bella also uses flower color to help you stay beautiful all day long..
---
Born Skincare
Editor's Pick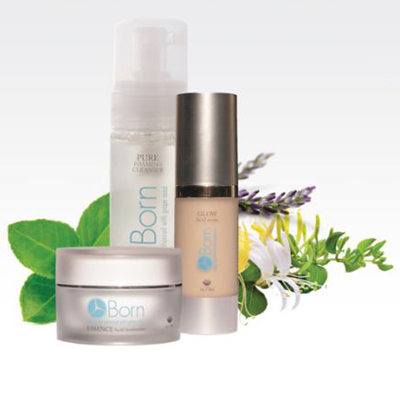 Looking for a gift for the health conscious nurse? Born Skincare's goal is to educate people about toxic-free cosmetics that work just as well as their chemical counterparts. Be confident about using Born's products without putting your health at risk.
---
Modere
Editor's Pick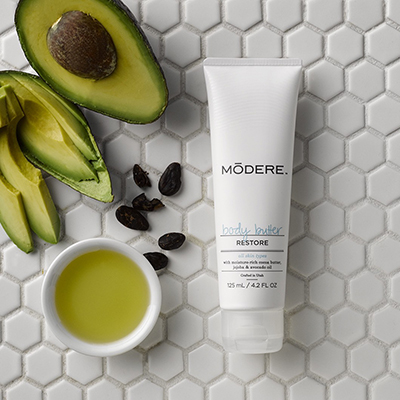 Get sensual with an avocado chocolate body rub on Valentine's day. Made with a combination of different ingredients to soften skin and set the mood, Modere's body butter is so decadent, you might want to taste it. We did!
---
Goddess Garden Sun Protection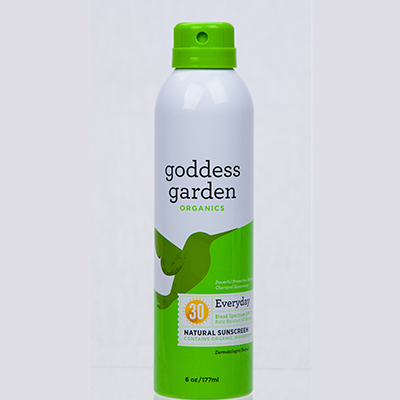 Wanting to stay protected from the sun but worried about using harsh chemicals found in spray on sunscreens? Goddess Garden reinvents spray sunscreen with the natural, broad spectrum spray lotion. Made with all natural, all organic ingredients, Goddess Garden offers you the ease of spray on sunscreen in a non-nano, reef safe alternative.
---
Mary Tylor Naturals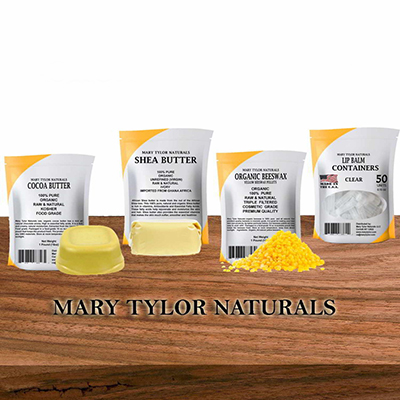 Looking for a high-quality skin care solution that is straight to the point? Mary Tylor Naturals offers 100% pure Organic shea butter, African soap, cocoa butter and beeswax. If you're looking for the real thing or making your own soaps and lotions at home, Mary Tylor Naturals is your source! Have fun with your hun making your own beauty products!
---
Willow & Birch Gift Set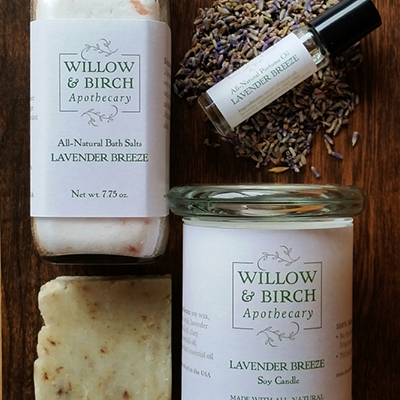 Willow & Birch Apothecary makes handcrafted soaps, skincare, and candles using all-natural botanicals such as herbs, oils, and flowers. All ingredients are hand selected with a focus on quality and purity, in the area local to the Catskills region in upstate New York. The Deluxe Gift Set is perfect for V-Day!
---
Flask Aromatherapy Lip Balm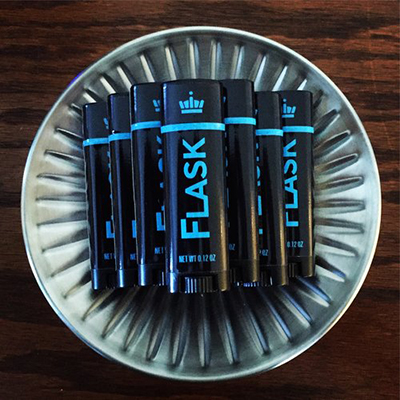 Does your valentine always carry chapstick on them? Flask features an all-natural aromatherapy lip balm made with 5 ingredients; coconut oil, beeswax, shea butter, Vitamin E and your choice of peppermint or lavender essential oil. Leave your lips feeling stimulated this Valentine's Day!
---
Organic Revitalizing Night Cream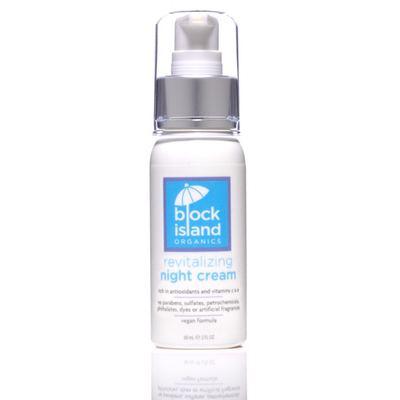 Looking for an organic night cleanser to hydrate and revitalize the senses? Block Island's Night Cream will do just that, plus it is vegan, free of parabens, sulfates and any harsh chemicals, it is even gluten free! Feel revitalized today.
---
Beekman 1802 Goat Milk Products
Have you ever bathed with goat's milk soap? We have and it is our new favorite thing! Beekman 1802 relies on centuries-old tradition of soap & lotion making using pure goat's milk. The end product results in an extremely silky, luxurious feel with an all natural product free of sulfates and parabens.
---
trèStiQue Makeup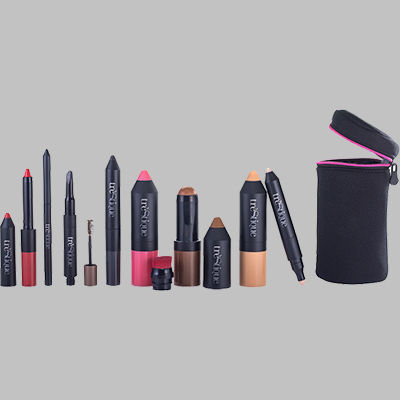 trèStiQue's mission is simple, from your home to your office, to your gym or travel bag, makeup should be simple and portable for life on-the-go! trèStiQue has set out to simplify and empower the lives of REAL women with an easy to use product to enhance your natural beauty, perfect for the life of a nurse on the go!
---
Blu Skin Care
Blu Skin Care is founded on mom's southern secrets of affordable beauty care. Made with all natural ingredients known to promote health through diet, Blu Skin Care takes a similar approach using the same ingredients to create healthy skincare products for women.
---
One Earth Spa Collection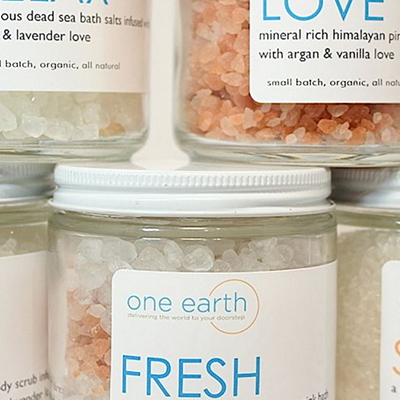 Want a feel-good gift this valentine's day? One Earth's Spa Collection partners with women's' co-ops in Morocco to promote commerce in communities who can benefit the most. Relax after a long shift with One Earth's spa collection.
---
Love At First Sight Gift Set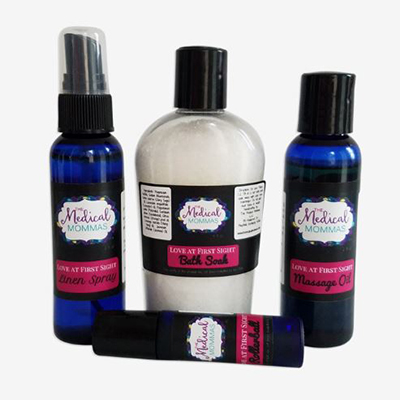 Experience the memory of Love at First Sight™ with this special gift set. Includes a Couples bath soak, Sexy linen spray, Libido Rollerball, and Massage Oil. This collection is made with a blend of essential oils that is sultry and sexy.
---