Best of 2012: The year in controversy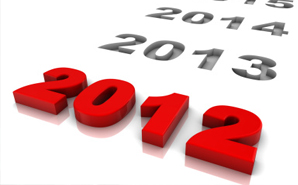 2012 was a crazy year for nurses across the country. From hirings to firings, supportive laws to discriminatory ones (and everything in between), nurses were in the news a lot this year—and you were talking about it! Below, we present some of the most controversial topics about nursing this year; these are the ones Scrubs readers have "liked," tweeted and commented on the most. Check 'em out and share your thoughts with us!
1. Why I hope my patients hate me
That got your attention, didn't it!? Now, before you fly off the handle, let me explain.
As nurses, our job is to improve the patient's current health situation. We impact lives by delivering interventions that maximize health and wellness. These interventions often are some of the most difficult things a patient has ever done.
I've said it time and time again, but everything we do has a purpose. Nurses don't do something simply because it seems like a good idea. Our nursing practice is based on sound evidence that has been researched and proven effective in improving patients' health situations.
For instance, after surgery, we don't have patients breathe into those funny plastic devices (incentive spirometer or flutter valve) just to see them turn blue in the face. Nor do we do it because we like to watch them choke on phlegm.