'Beyoncé Room' comes with dedicated nurse, concierge service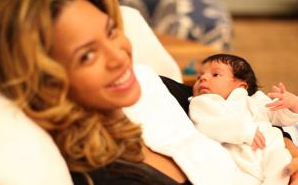 Ever wonder what it would be like to deliver a baby in a luxurious, private hospital room like Beyoncé did earlier this year when she gave birth to daughter Blue Ivy? If so, you'd better be prepared to cough up well over $5,000, because that's the cost of a typical three-night postpartum stay in the "Beyoncé Room" at New York's Lenox Hill Hospital. And that doesn't include medical costs.
The New York Daily News reports on the hospital's "boutique hotel-like" services, which include flat screen televisions, luxury bedding, concierge service and a dedicated nurse. These all come when staying at the executive maternity suites at the hospital. But the article also notes a downside to these upscale accommodations.
On the more traditional maternity floor, patients stay in semi-private rooms that hold two patients. And the article reports that at times, having dedicated nurses required for the elite patients causes insufficient care for other patients.
The newspaper reports that recently, one of two nurses assigned to the general nursery overnight was pulled to go to the executive suite, leaving the remaining nurse in charge of 18 babies. Union contracts in New York specify that nurses can't work with more than eight newborns at a time.
Have you seen special care provided to more affluent patients? Let us know in the comments below.