Celebration of YOU, the nurse!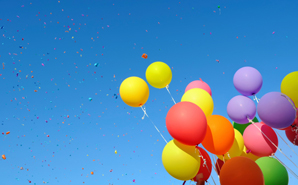 Every nurse is, in our eyes, awesome. We here at Scrubs are constantly in awe of your dedication and passion, caring hearts and incredible smarts. And we're certainly not alone in the view that nurses deserve recognition and celebration!
Every year, Cherokee Uniforms presents the Inspired Comfort Award to exceptional nurses across the country in recognition of their service, sacrifice and innovation. This year's winners include five nurses and one volunteer, all at different stages in their careers, but all immensely deserving of praise and recognition.
Read what the winners' coworkers and mentors have to say about them (make sure to click the links to see each nurse's inspiring story!). Then, celebrate an exceptional nurse YOU know in the comments below.
1. "Romeatrius has the unique ability to inspire and encourage healthcare professionals to take ownership of their community and use their skills and knowledge to combat the gap in healthcare disparities."
—Jazmin Shawell-Wallace, Air Force obstetrical nurse and nominator of Romeatrius Moss, RN, BSN, MSN, APHN-BC, DNP, 2013 Grand Prize Winner, Advanced Practice Nurse
Romeatrius on nursing: "Once you become a nurse, you are now armed with information on preventative health and community health, to make a difference in your family and/ or community…you belong to the most trusted profession in America!"
2. "Kristin, along with medical teams, conduct week-long plastic-reconstructive surgery camps in a small, remote town in India. During the trips, the team screens close to 500 children and performs more than 100 surgeries free of charge, in sparsely furnished clinic rooms. Kristin's commitment to make a difference in the lives of children across the globe is inspiring."
—Jean Blankenship, Magnet coordinator at Martha Jefferson Hospital and nominator of Kristin von Thelen, RN-C, 2013 Grand Prize Winner, Registered Nurse Category
Kristin on nursing: "Trust is a large part of the basis of my relationship with my patients. They are trusting me to watch over them and their baby. I take my job very seriously–I work on living my life on the principle of being present and in the moment."
3. "Maggie is compassionate, empathetic, high energy and gives 110 percent to everyone. She is committed to the cause of cancer, passionate about the patients and is going to make a superb nurse."
—Linda Bily, director of patient advocacy and community outreach at Stony Brook University and nominator of Maggie Knight, 2013 Grand Prize Winner, Student Nurse Category
Maggie on nursing: "I am constantly inspired by my patients and motivated to do my best to care for them. Nurses become a support and an advocate for patients, when life can easily become overwhelming. I always find my patients full of hope and it motivates me to do more."
4. "Joe delights not only our patients, families, visitors and staff on the nursing unit, but he spreads his special kind of magic everywhere in the hospital. He doesn't see himself or what he does as remarkable. The key to his actions is that he is not afraid to love."
—Cheryl Morehouse, manager of Volunteer & Guest Services at Bergan Mercy Medical Center, on Joe Grier, 2013 Grand Prize Winner, Non-Physician
Joe on volunteering: "I like my job as a volunteer companion as I visit the sick; I find it very stimulating because each patient has something he/ she likes to talk about and me too. I enjoy cheering up the patients with understanding, spiritual thoughts, encouragement to relieve their loneliness, boredom and sometimes pain."
5. "Bill is the consummate patient advocate. He works tirelessly to support what he feels every child needs – hope and grace."
—Mary McRae, nurse manager at Central Maine Medical Center, a 2004 Inspired Comfort Award winner and nominator of William Legere, FNP, ACNP, 2013 National Winner, Advanced Practice Nurse Category
William on nursing: "Life is full of challenges that come in many forms and I have found that leading people to wellness requires a gentle hand and a humble spirit. I enjoy engaging people on this level and meeting them where they are. Being a nurse practitioner is the essence of who I am but it extends beyond the work place and into the world around me."
6. "Laurie is continually challenging her staff to think outside the box to provide excellent care to our patients."
–Beckie Trevino, assistant nurse manager at Bryan Medical Center and nominator of Laurie Ketterl, RN, BSN, 2013 National Winner, Registered Nurse
Laurie on nursing: "There will always be people that need to be cared for and nursing is not a fad that will go away after a few years. What a better profession than nursing to be able to care for people during their most vulnerable times!"
Which member of your team would you most like to celebrate and why? What makes him or her an exceptional nurse? (Psst! For more stories of incredible nurses, and to say "thank you" to your awesome coworkers, make sure to check out the DAISY Awards.)
Sponsored by Cherokee Uniforms