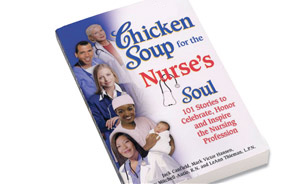 One of the easiest ways to add balance to our lives is so simple we discount it. Surely something that takes three minutes and can be done anytime and anywhere can't be that effective, can it? Absolutely!
Slow, rhythmic, relaxing breathing releases a lot of stress, fatigue and endorphins. (Endorphins are the body's own pain medication, with the same molecular makeup as morphine sulfate. We have this on tap and forget to use it!)
When I taught childbirth classes for many years, I reminded moms (and dads) that this breathing technique wasn't just a labor skill, but a life skill. Taking time amid the busy-ness to breathe and relax is a key coping tool.
Lessons from LeAnn
Several times a day—in stressful times and non-stressful ones—stop to breathe slowly and deeply from the abdomen: in-2-3-4 and out-2-3-4, and in-2-3-4 and out-2-3-4…over and over again. Easy. Relaxing. Renewing. Adding positive affirmations and/or visualizations will double the benefits—and your balance.
Soup of the Day: A Healthy Quote
"During periods of relaxation, after concentrated intellectual activity, the intuitive mind seems to take over and can produce the sudden clarifying insights which give so much joy and delight."
—Fritjof Capra, physicist