Got a
long
holiday gift list…and not a lot of time to shop? We're here to help relieve some of your stress!
Last week we covered what to buy all of your favorite nurses, and this week we're taking a broader look at gifts that give back. Not only will both you and the lucky recipient of any of these gifts love them, you'll also be aiding a charitable company in giving back to various deserving communities. Good vibes all around!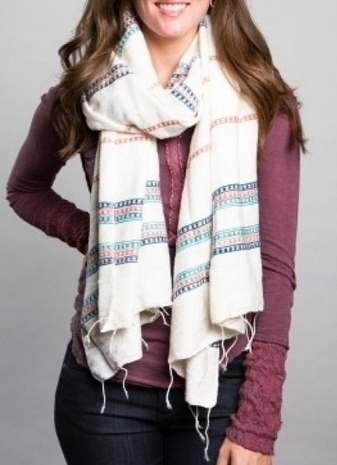 These 100% Ethiopian cotton scarves are perfect to throw on to stay stylish and warm. Simple and chic, the handwoven scarf has complimentary colored threads woven together to create beautiful shades that will gain weekend mileage in your wardrobe. Named after the women weavers in Ethiopia, each scarf purchase helps create sustainable business in Africa, and has a handwritten thank-you card attached. (Heavy Winter Scarf)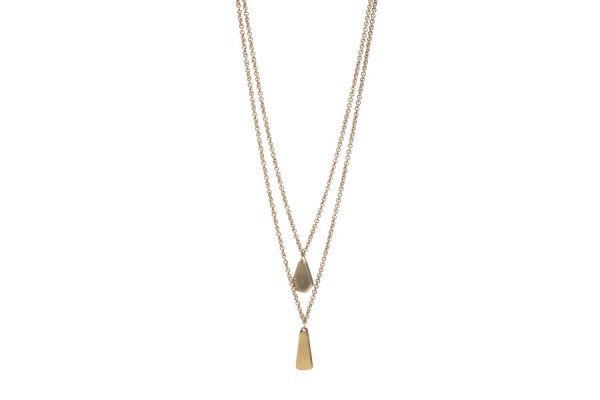 It's rare, but every once in awhile you find a piece of jewelry that's effortless enough that anyone from your laid-back mom to high-fashion sister can appreciate it. This elegant layered necklace is accented with drops of beaming brass and finished off with a hook-and-eye clasp. A fair trade item, the necklace is created with recycled materials in Kenya, where four sheltered workshops aid The Association for the Physically Disabled of Kenya by offering opportunity to more than 100 disadvantaged community members working to overcome their physical limitations. Now that's a necklace every nurse can get behind! 18.8″-20″L (Emergence Brass Layered Necklace)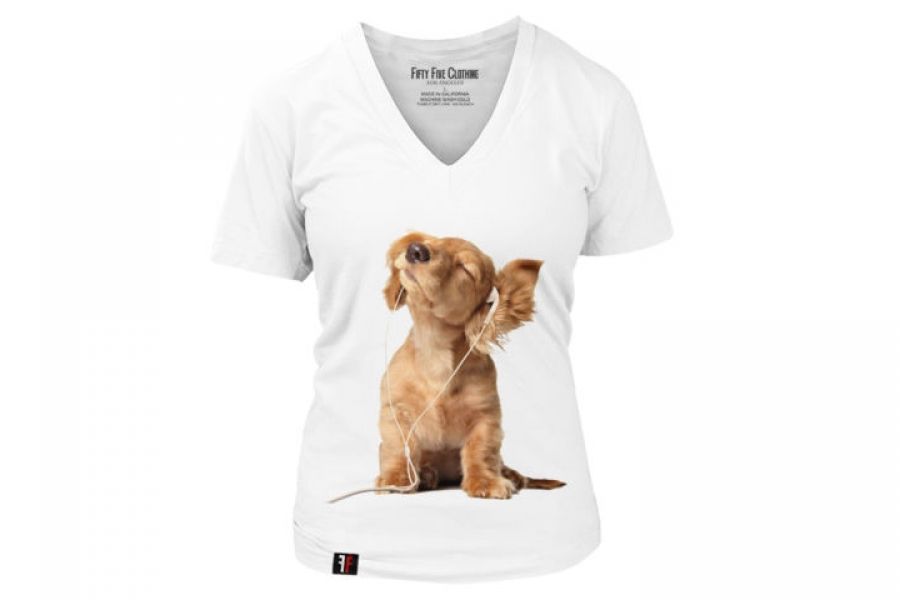 "Awwwww!" That's the reaction you (or your dog-loving BFF) will receive everywhere you go in this adorably cute t-shirt featuring a puppy rocking out with headphones. Made in California from 100% combed cotton, the women's t-shirt is super comfy and cut for a flattering fit. Tagless and pre-shrunk, the top has been printed with eco-friendly, water-based inks, giving it an extra-soft finish. Twenty percent of your purchase goes toward your choice of some great causes, such as pediatric cancer, anti-bullying and anti-animal cruelty. Now that's guilt-free shopping every nurse can get behind! (Musical Dog Vintage T-shirt)
Each eye-catching Mirza Minds 1:Face watch represents and funds a different important cause. White = hunger; Blue – environment; Pink = breast cancer; Yellow = water; Red = AIDS; Black = cancer. The watches are stylish and give you a public way to make a statement. We can't think of a better fit for nurses! The mirrored face of the watch displays the time in bright white LEDs at the push of a button. When the button is not pressed, the display is a full-face square mirror screen with a minimalistic design that complements any outfit. (1: Face Watch)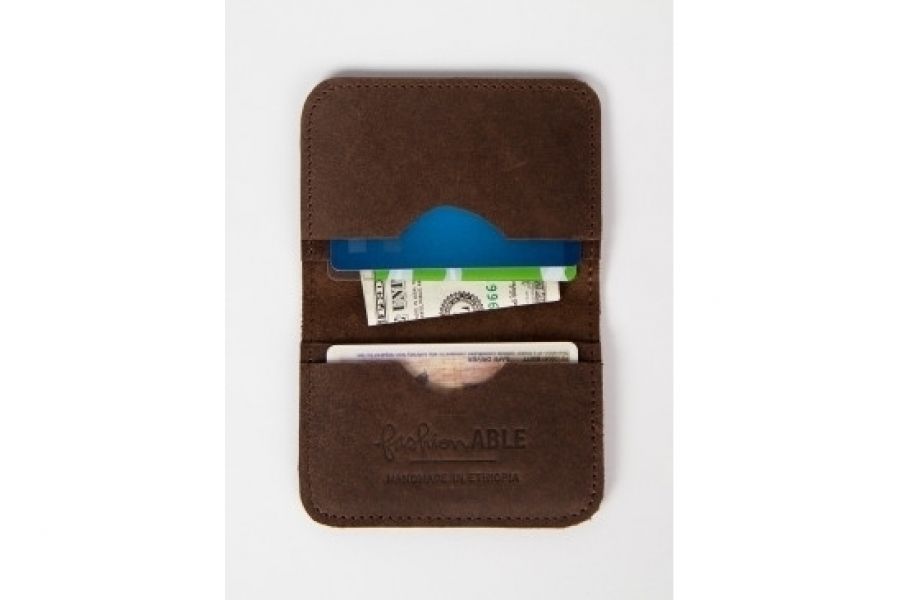 While it should be an easy shopping feat, scoring the perfect men's wallet is often as elusive as finding comfy shoes that'll withstand a 12-hour shift. Luckily, we did the hunting for you and uncovered this handmade leather wallet that we think any guy in your life would love to carry. Each wallet is unique and the subtle variations add to the fun. Sourced and made in Ethiopia, all of FashionABLE's products are named after a woman whose life has been changed because of your purchase. (Kalkidan Wallet)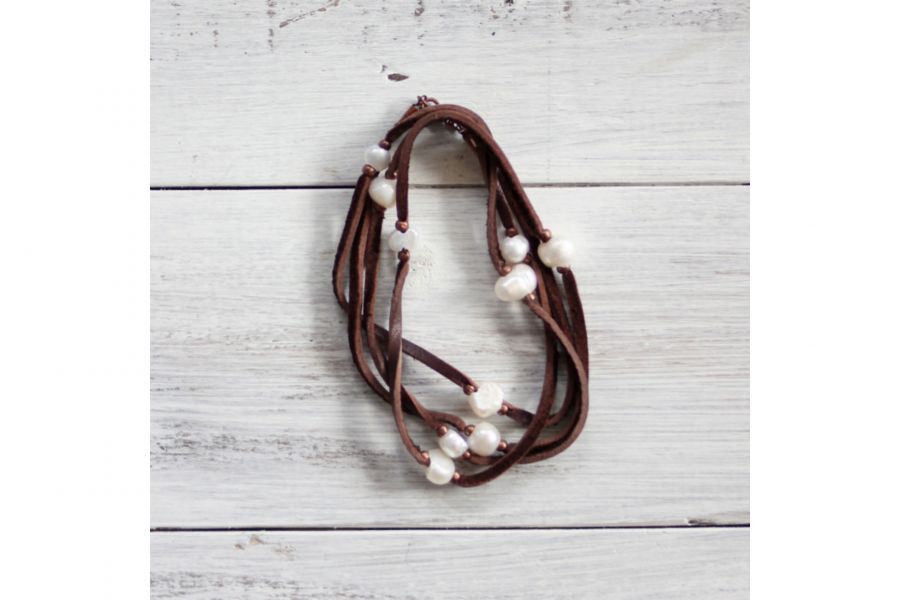 As a nurse, you know a thing or two about helping those in need. By purchasing one of nonprofit BADALA's beautiful necklaces, you are helping their important cause of ending poverty in Africa. The Maji necklace features nine irregular freshwater pearls on a 36″-40″ leather strand. Wear it long, doubled, layered with other necklaces or wrapped as a bracelet. (Maji Necklace)
When you spend your days in scrubs and sans jewelry, it's easy to see why accessories might not be at the forefront of your mind, even when you aren't on the job. But if you're going to buy something to deck yourself out in for those special nights away from the hospital, make it something timeless that will go with a ton of different outfits. Enter these handcrafted statement earrings, made from antique and vintage items and brought back to life through the awesome process of upcycling. Who knows what stories they could tell…much like nurses! (Quilted Gold and Black Statement Earrings)
This chic pink bangle was handmade in India, and its purchase helps support and improve economic stability for the female artisans responsible for its beauty. The smooth brass adds a simple and classic charm to any outfit; it's the perfect gift for nearly any woman on your holiday gift list. A feel-good, no-brainer gift—now that's something a busy nurse can be thankful for! (Handmade Enamel and Gold Bangle)
The purest salt on earth! Rich with 84 minerals and blended with calming pure essential oils, this luxurious Himalayan bath soak will detoxify your skin, improve circulation and relieve sore muscles (just the thing a tired nurse needs!). Portions of proceeds benefits Broadway Cares – Equity Fights Aids. Ingredients: Pink Himalayan sea salt, pure essential oils of lavender, geranium, chamomile, needle, palmarosa and patchouli. (Pink Himalayan Bath Salt)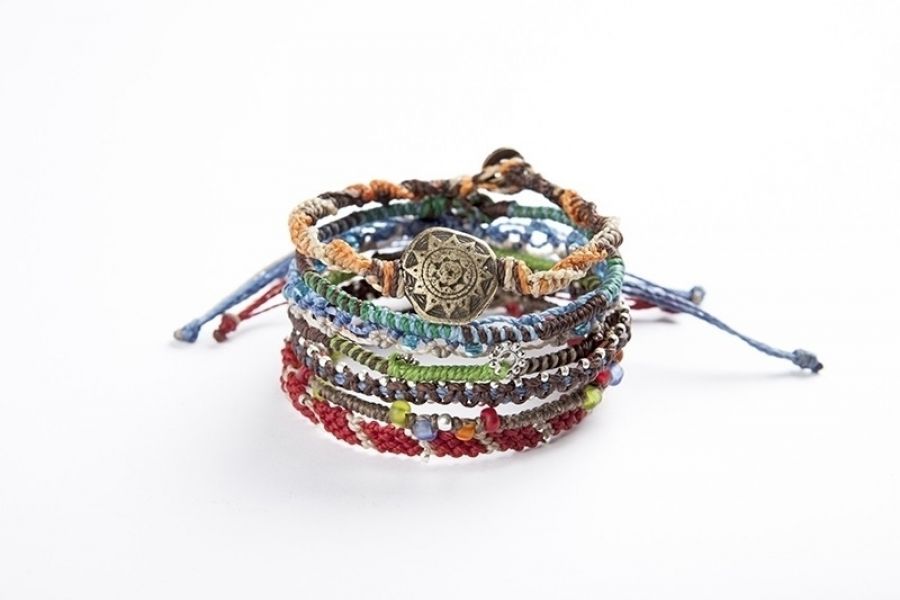 This simple and beautiful multi-strand humanitarian bracelet holds a powerful daily reminder. With colorful beads, one of the four strands represents the Earth, Sun, stars and elements, one represents plants and animals, a coconut beaded strand represents people, and the last strand represents the connection between everything. (7 Strand Earth Bracelet)
Nurses, which item is your favorite? Have you already started your holiday shopping? What will you be buying for friends and family this year?