Comment of the week: Ship without a rudder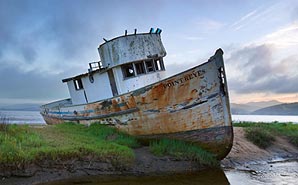 I've found through my experiences that if you are not grounded in a spiritual/religious-based faith, you are like a ship without a rudder in the ocean. You are at the mercy of the current and the wind for your direction. You need a GSP (godly/goddess spiritual purpose) to get you through the potholes, the detours along the road of your career experiences. You have to be rooted in your belief system strongly for strength and guidance for the great times and the trying times ahead. I've worked with nurses from all belief systems, and I have an open mind and a caring heart to those of different lifestyle choices also. My beliefs have helped me survive the variety of situations dealing with ignorance and arrogance of staff members. My belief system has gotten stronger now that I am a Crisis/Continuous Care Nurse working with terminal hospice clients and families.
KatrinaTexan on How has nursing changed or challenged the way you view God?