Condoms, Norovirus and Curling. Welcome to the 2018 Winter Olympics
The Olympics never fail to stir up some drama, and PyeongChang is serving us all the tasty tidbits in readiness for South Korea's initiation into the 5 rings on Thursday.
The final preparations have all been set into place, the athletes are getting themselves warmed up, and then someone forgot to wash their hands after a bathroom break.
A nasty attack of Norovirus has hit center stage, and officials have no idea where it's come from. The South Koreans however, do not mess around. Over 50 security guards recently fell foul to the nasty virus and almost immediately the Government removed the remaining security team, quarantined them until further clearance and replaced them with over 900 Military Personnel.
"The military personnel … will be responsible for security checks of the 20 venues as they take up jobs such as security searches, previously done by civilian safety personnel, until the patients' condition is normalized," the statement said.
Water and food at the accommodations are currently being tested, while the Winter Olympics committee said it would strengthen checks on sleeping quarters for staff working at the games to prevent further infections. Disinfecting common areas is also underway.
In regards to infections and sleeping quarters, it seems the athletes are finding other ways to warm up also. Sexual Health Nurses rejoice, the South Korean Manufacturer, Convenience Co. has sent over 100,000 condoms to the venues. A source within the Olympics spoke to Scrubs Magazine anonymously and added: 'While it certainly isn't Spring Break, the athletes who are coming here are in their prime and are doing what any young blooded people would do. If they're single, why not? We just want to make sure everyone is practicing safe sex, and if our sponsors want to give a helping hand, we'll gladly take it.'  The preventative measures will be a welcome addition for Nurses everywhere when the athletes return home. It's estimated that 1 in 2 sexually active persons will contract an STI, half of those count up to 20 million adults between the age of 15-24. The total annual cost to control such outbreaks? A cool $16 billion.
Some of those young athletes hail from Colorado, who has sent over 35 athletes to South Korea. Here's 4 of them you should be watching:
Tess Johnson, Edwards
A 17 year old senior at Vail Ski & Snowboard Academy, Tess battled this season to make the U.S. Ski Team's four-women mogul squad. Her career-best fourth-place finish at the final World Cup before PyeongChang sealed her Olympic berth, making her the second-youngest Colorado Olympian this year.
Competing February 11th.
Alexa Scimeca Knierim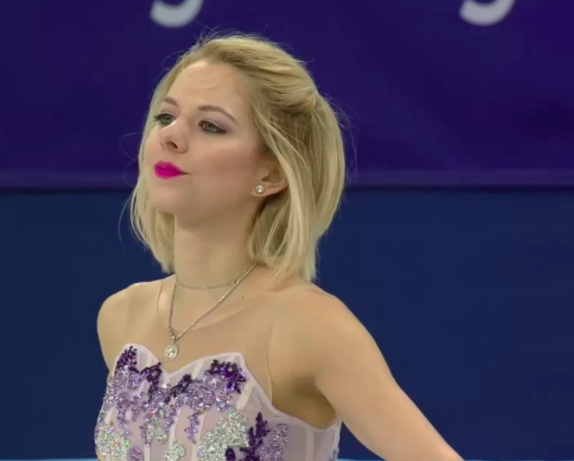 In 2012, Alexa Scimeca Knierim was looking to reboot her pairs skating career following a split from her first partner. She and Chris Knierim instantly connected on and off the ice, and in their first season together claimed a silver medal at the 2013 U.S. Championships. The next year, they hoped to earn one of two spots on the U.S. Olympic team, but missed out on the Sochi Olympics due to their fourth place finish at the 2014 U.S. Championships. They rebounded from the disappointment with a renewed focus on their training and their engagement. They got married on June 26, 2016 in Colorado Springs.
Competing February 13th.
Justin Olsen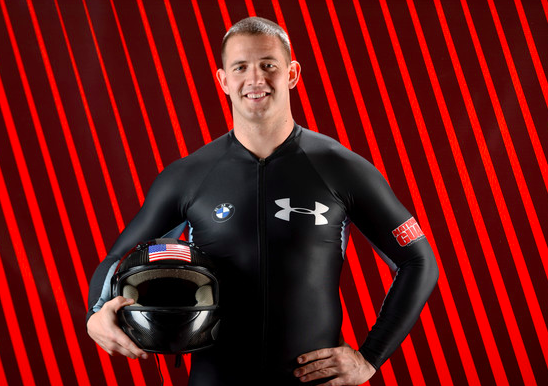 At the 2010 Winter Olympics, Olsen was a push athlete for Steven Holcomb's Night Train four-man crew that won gold, the first for a U.S. men's sled since 1948. Four years later, Olsen finished 12th in Nick Cunningham's four-man sled. Olsen has since transitioned from being a push athlete to a driver. He discovered the sport in 2007 after his mother, Kim, heard about tryouts on the radio.
Fun fact: Olsen played tight end in college for the United States Air Force Academy.
Lindsey Vonn
Lindsey is the most decorated female Alpine ski racer in World Cup history, with more race victories and season titles than any other woman. At the Olympics, the "Speed Queen" became the first U.S. woman to win a downhill gold medal in 2010. Four years later, a right knee injury prevented her from attempting to defend her Olympic title. In PyeongChang, at 33, she could become the oldest woman to claim an Olympic Alpine medal.
Fun Fact: She has said that her goal is to eventually race against men.
What are your favorite Olympic Sport?