Congratulations to the 2009 Inspired Comfort Award Winners!
Each year the Cherokee Inspired Comfort Awards help define the term 'excellence in nursing' by celebrating the outstanding work of six nurses from across the U.S. Meet this year's ICA winners below!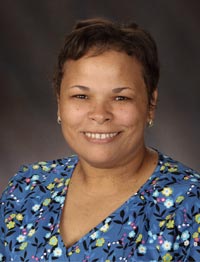 Wallena Gould
Receiving the coveted Top National Prize in the award's advanced practice nursing category, Wallena Gould was chosen for her "creative, compassionate and relentless efforts to bring change to an entire profession."
"Wallena Gould has changed lives, fueled visions and made a highly technical and challenging profession a desired destination for minority nurses. And she's done it at tremendous personal sacrifice and expense. Her efforts to encourage, train and mentor these students will ensure that the medical field has nurse anesthetists who are as dedicated as she is moving into the future,"says Wendell Mobley, who directs Cherokee Uniforms' charitable and scholarship programs.
Stacey Anderson, RDH
Stacey Anderson, RDH, the Grand Prize winner in the non-physician healthcare professional category was recognized for her work as a dental hygienist, having launched a dental health program to prevent and reduce dental disease among uninsured children.
Anderson was nominated by Nancy Smith, director of health services for Wisconsin's School District of Superior. Smith explains, "Stacey deserves this award due to her passion and the immense amount of time she selflessly dedicates to helping underserved children. She followed her own belief – that 'the greatest risk is in not taking one' – and passionately believes that dental health is the right of every child."
Rosetta White, LPN
Rosetta White, LPN, the 2009 Grand Prize Winner, Licensed Practical Nurse/ Licensed Vocational Nurse Category, attests:
"My profession helps to keep me motivated, stimulated and challenged as procedures, methodology and techniques change. I find myself eager and ready to accept the challenge with joy and enthusiasm, knowing that miracles can happen."
A 39-year-veteran of the maternity unit of Carolinas Medical Center, Rosetta White was selected for her tireless work and dedication to her patients. She is described as 'a nurse whose patients not only remember her name but who often return annually with updates on the children who flourished as newborns under her care.'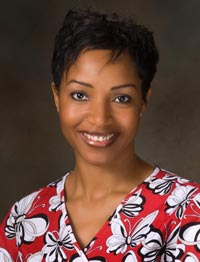 Diaraye Bebe Sylla, RN, BSN
Diaraye Bebe Sylla, RN, BSN, a clinical nurse at the University of Texas M.D. Anderson Cancer Center, visited her native New Guinea just a few years ago and was immediately affected by the lack of health care available for the people she met there. Sylla has since helped found the American Friends of Guinea (AFG) – a nonprofit which has saved thousands of medically underserved Guineans by providing free medications, supplies and services to health centers and hospitals in the West African country. Sylla's hard work and dedication have earned her the Grand Prize in the award's registered nurse category.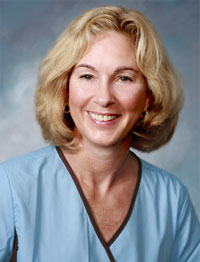 Andrea "Andi" Parkhill, RN, BSN
Andrea "Andi" Parkhill is being honored with the Cherokee Inspired Comfort Award for improving the living conditions and emotional health of local senior citizens by devoting countless hours as well as her personal funds to bring about change. Years of nursing practice have enabled Parkhill to quickly assess a situation and mobilize the community resources needed to find solutions.
Parkhill received the Top National prize in the award's registered nurse category for her unrelenting dedication to the health, safety and wellbeing of senior citizens in her community.
Diana Webber, MS, ARNP
When her fellow townspeople approached Diana Webber saying they had no insurance and requesting a referral to a healthcare professional, the family nurse practitioner got right to work on their behalf.
With few medical resources available for the uninsured among her southeastern Oklahoma community of 3,000 residents, Webber began methodically assessing her community's health needs. With the support of her community, Webber founded the Hope Medical Clinic.
For her exceptional service and extraordinary compassion, Webber received the coveted Grand Prize in the award's advanced practice nurse category.
Scrubs Magazine extends a heartfelt congratulations to all of the 2009 ICA winners.
To learn more about the work of these incredible nurses visit the Cherokee Inspired Comfort Awards website where you can also learn about their fabulous prizes and how to nominate a nurse in 2010. For every nomination, Cherokee Uniforms donated $1 to Nurse's House, a national fund that provides short-term financial assistance to registered nurses facing serious hardship. Learn about ICA's history here.
Source: http://inspiredcomfort.com/blog/
Sponsored by Cherokee Uniforms