Did you read it? — A patient's search for her devoted nurse, 38 years later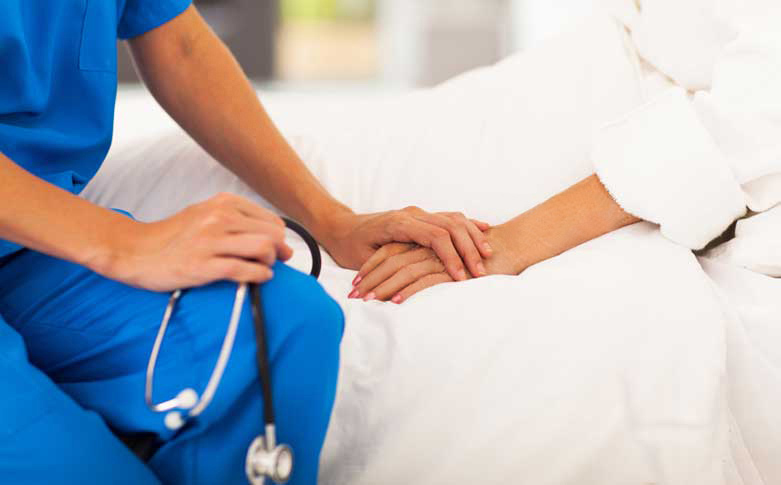 michael jung | istockphoto
As a nurse, you know that every patient is important. However, every once in a while, a nurse will bond with a patient in such a special, powerful way that the connection is impervious to distance and time.
Below, a recent article tells the story of Amanda Scarpinati, a former patient determined to meet the nurse who cared for her as an infant after a life-altering accident. Her guide? A photograph:
For 38 years, a few black-and-white photographs of a nurse cradling a baby provided comfort to a woman who suffered terrible burns and endured years of playground taunts and painful surgeries thereafter. For all that time, she dreamed of meeting her again.
Of course, that baby was Scarpinati.
At just three months old, Scarpinati had rolled onto a heated steam vaporizer, the ointment scalding her skin. In the photograph, she is shrouded in gauze—the damage so severe that it would require several reconstructive surgeries.
"Growing up as a child, disfigured by the burns, I was bullied and picked on, tormented," she said. "I'd look at those pictures and talk to her, even though I didn't know who she was. I took comfort looking at this woman who seemed so sincere, caring for me."
Unable to identify the woman, a friend suggested that she take to social media. The post went viral, and Scarpinati learned that the pediatric nurse's name was Susan Berger, then 21.
Angela Leary, a fellow nurse at the medical center back then, recognized her and sent Scarpinati a message, saying Berger "was as sweet and caring as she looks in this picture."
Now nearing the end of her career, Berger hasn't forgotten Scarpinati, either. When they recently met again for the first time in decades, their connection was as immediate as it was profound.
Both women were thrilled to see each other again, sobbing and embracing as cameras clicked all around them in a medical center conference room.
"Oh my God, you're real! Thank you!" Scarpinati said.
"Thank YOU!" Berger responded.
And while the search may be over, the story is not.
Someone asked if their reunion might be the start of a lifelong friendship.
Scarpinati had a quick answer to that: "It already has been a lifelong friendship. She just didn't know."
Want to check out the article in its entirety? Find it here! Then, once you're finished reaching for the tissues, let us know in the comments section below if you've ever had a similar experience!