Disaster codes! Are you prepared?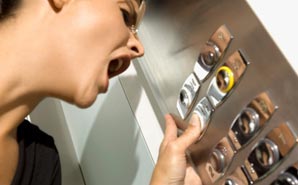 In this day and age, terrorism, bioterrorism, hazardous material and disasters have become common nomenclature to all of us. As nurses and health care professionals, it's our job to "be there" when it matters. We often are called upon during some of the most stressful times of our patients' lives, but in the face of a disaster, there is no such thing as being "ready."
Disaster preparedness shouldn't be a foreign concept to nurses. Over the past decade or so, those "rare" and catastrophic events we normally would read about in our history books are now a part of our present culture. 9/11, bomb threats, anthrax attacks and frequent natural disasters have forced us to redefine what is considered "rare."
So we as health care professionals have to approach these disasters with an open mind and begin to mitigate the possibility that we are not exempt by being prepared.
I'm sure everyone remembers their hospital orientation (that was fun, huh?). Well, there is some important information given during those long days that will help you navigate your way through a disaster, whether you're on the clock or not. Here are some resources to keep in mind when it comes to disaster preparedness:
Know your codes
Every disaster is "coded." I think we all are familiar with the codes for patient distress or patient arrest. There are codes for natural disasters, though, as well as unnatural disasters.
If you don't know your codes, know where to find them
I, for one, have a dandy of a time remembering all the codes. Most of them are color-coded, but I'm not going to remember 13 different colors and their associated codes. Most facilities give you a detachable reference card that conveniently fits on the reverse side of your name badge. Use it!
Know where to find your resources
Most facilities have gone digital, so your disaster preparedness plan may very well be online. Some are on the intranet, while others may be on good old paper. Just be sure you know where to find it.
Know your role
During just about every disaster, each employee has a specific role–some are as simple as manning a doorway, while others will be as complex as safely moving patients. Your role may be further defined by your department as well as whether you are in a managerial position. Be sure you know what is expected of you.
Practice makes you prepared, not perfect
Remember your first code? Subsequent codes didn't get "easier"–you became more knowledgeable and your skills were sharpened with each experience. Transfer that habit to disaster preparedness.
As always, my list is basic and simple. The more you know, the safer you are. The safer you are, the safer your patients and your loved ones will be. And who doesn't want that?