Got a pear-shaped body? Shopping for fall? We've got you covered with five great scrubs!
According to our style tool (check it out for more great suggestions!), pear-shaped guys should be sporting dark-colored scrubs tops, polo shirts and good-fitting tops for the most flattering looks. The best-looking pants tend to be dark, drawstring and relaxed fits.
Here are our top picks!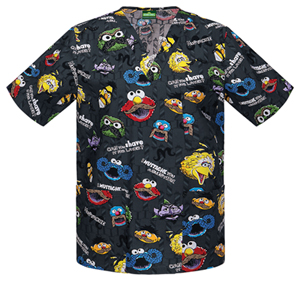 Unisex V-neck tunic: The style tool tells us that pear-shaped men should embrace dark scrub tops and that they don't have to shy away from prints. This dark-based Tooniforms print top celebrating Movember with pops of bright color is the perfect fit! This unisex V-neck tunic has one chest pocket, two patch pockets and side vents.
Men's V-neck top: This men's Cherokee V-neck top features a double chest pocket with ID loop, back yoke, side vents and double-needle topstitching. The dark green color is a great pick for the holidays—and fits into the style tool's suggestion on dark-colored tops!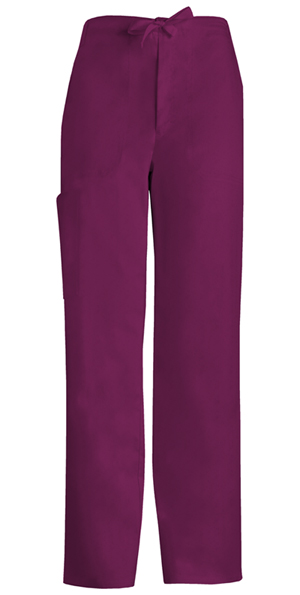 Men's fly front drawstring pant: On pants, the style guide says, "Slouchier, 'relaxed' fits help—and you'll find Lycra-infused cottons and other 'stretch' weaves will give you a better fit around the seat area." These Cherokee men's natural-rise, tapered-leg, adjustable-drawstring pants with elastic waist feature a functional zip fly, two slash pockets, belt loops, sectional cargo pockets, a back patch pocket and double-needle topstitching. We love the rich color for fall, too!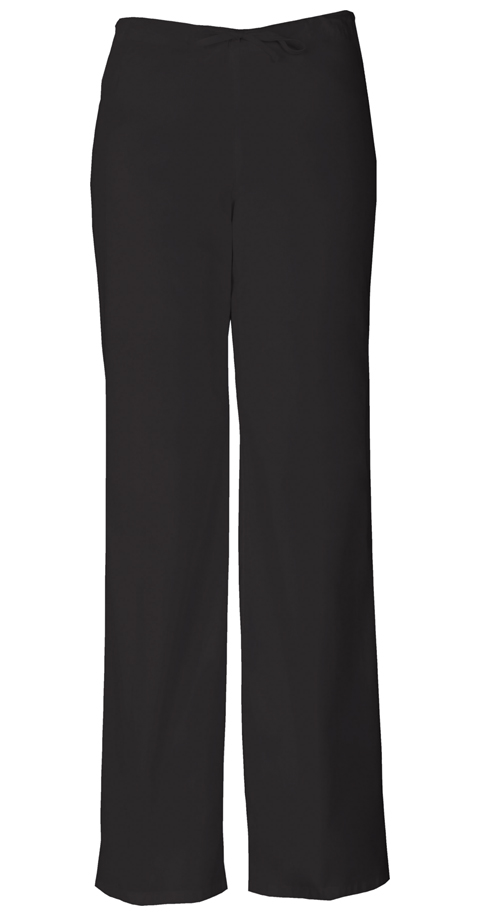 Unisex drawstring scrub pant: They say that dark is slimming…and they're right. Make sure your pants are fitted and go all the way to the top of your shoe (but aren't dragging on the floor!). These unisex-fit, natural-rise pants feature an adjustable drawstring with Dickies logo twill tape on the inside back waistband. Also featured is a back pocket with a stretchy Galaxy Blue knit interior pocket (white knit pocket on white).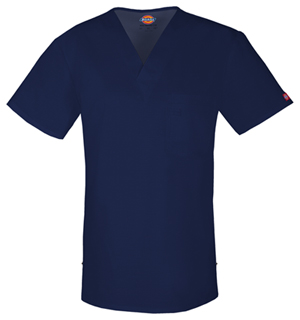 Men's V-neck top: Make sure all your tops fit well. Scrubs that are too tight will emphasize what you may rather hide, and scrubs that are too loose will only serve to say, "I'm trying to hide something." This men's V-neck top comes in a gorgeous shade of dark blue—always slimming and flattering—and features a double chest pocket with a functional loop and side hem style lines with decorative Dickies logo rivets.
Nurses, which look is your favorite? What fit and styling advice do you have for pear-shaped guys? Tell us in the comments below!
Sponsored by Cherokee Uniforms