Got an apple-shaped figure? Shopping for fall? We've got you covered with five great scrubs!
According to our helpful style tool (Psst! Check it out for more great suggestions!), apple-shaped ladies should try tops in dark colors, prints, bright colors and those that accessorize the neckline for super-flattering looks. Pants that most flatter typically are dark; straight leg, flare or wide leg; and match the top.
Here are our top picks!
Round-Neck Embroidered Top: The style tool tells us: "For you curvy women who carry more weight around your waist, choose tops with small patterns or embroidery above the chest line." This Cherokee black embroidered top is a perfect fit with a round neckline featuring an elegant Art Deco embroidery on the front neckline, patch pockets, back darts and side vents.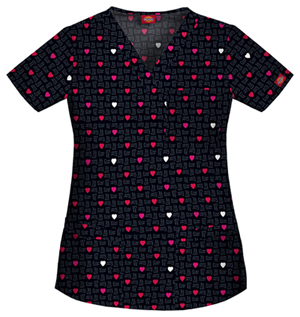 Jr. Fit V-Neck Top: This Youtility by Dickies top, a cheery choice for fall, fits both the dark and print recommendations for apple-shaped ladies. The Junior fit top features multi-needle topstitching, a chest pocket with reinforced pen slot, cell phone pocket, multi-sectional utility loops, side vents and two roomy patch pockets with ID bungee loop.
"Pitter-Pat" Shaped V-Neck Top: This HeartSoul signature princess-seamed V-neck is both dark and bright, and is a fun, vibrant color choice for fall. It features double-needle topstitched rounded patch pockets, roomy side vents and an innovative headphone cord system.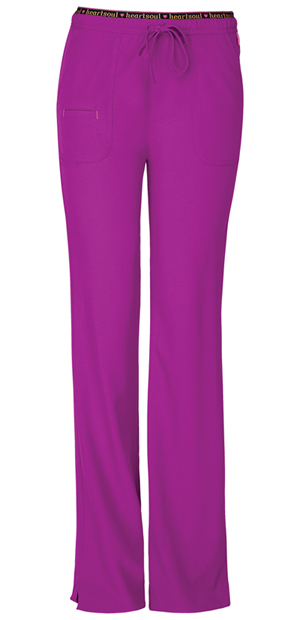 Low-Rise Drawstring Pant: The style tool tells us that "Keeping monochromatic with top and bottom will elongate your frame." Fill the bill with these low-rise, moderate-flare-leg pants with a raised HeartSoul logo elastic around the waist, a functional drawstring and rounded patch pockets, including a small welt pocket with pink bar tacks. Also featured are an exterior pink bungee loop, a rounded back pocket for additional storage and side vents.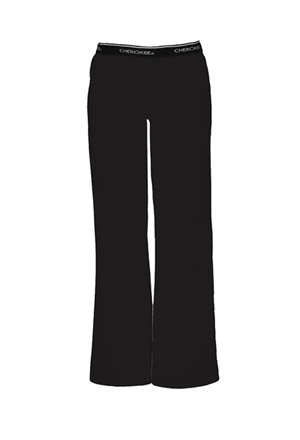 Pull-On Pant: These Cherokee black pants go with all of the tops above and feature the recommended wide leg. Called "The Hug," this pant has an inside waistband with an incredibly soft elastic that hugs your body, whether worn turned up or down. The slimming, curved seaming and the flared pant leg add great shape! And there are four roomy pockets for all your gear.
Sponsored by Cherokee Uniforms