Got a slender figure? Shopping for winter? We've got you covered with five great scrubs!
According to our helpful style tool (check it out for more suggestions!), ladies with a slender shape should consider wearing tops in high-quality fabrics, stark-contrast print tops and dark tops matched with sleek undershirts for flattering fits. The most flattering pants are typically cargo, straight-leg and bright, and match the top.
Here are our top picks!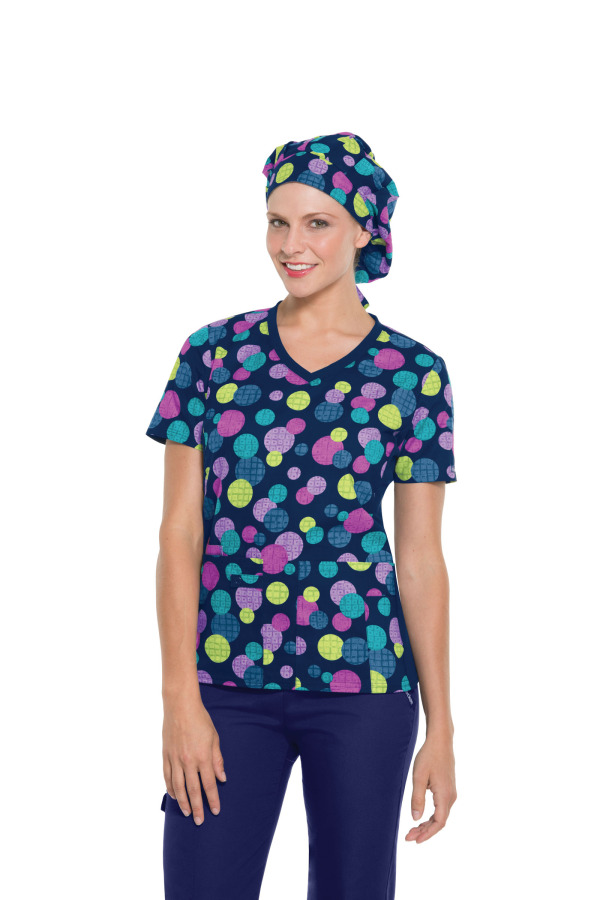 V-neck knit panel top: For a slender shape, go for a soft, comfortable stretch fabric (ideally at least two-way stretch) to flatter your body. This kind of print (with eye-catching, standout patterns) flatters your figure, and the bright pop of color on this Cherokee top will bring you cheer on even the darkest days of winter.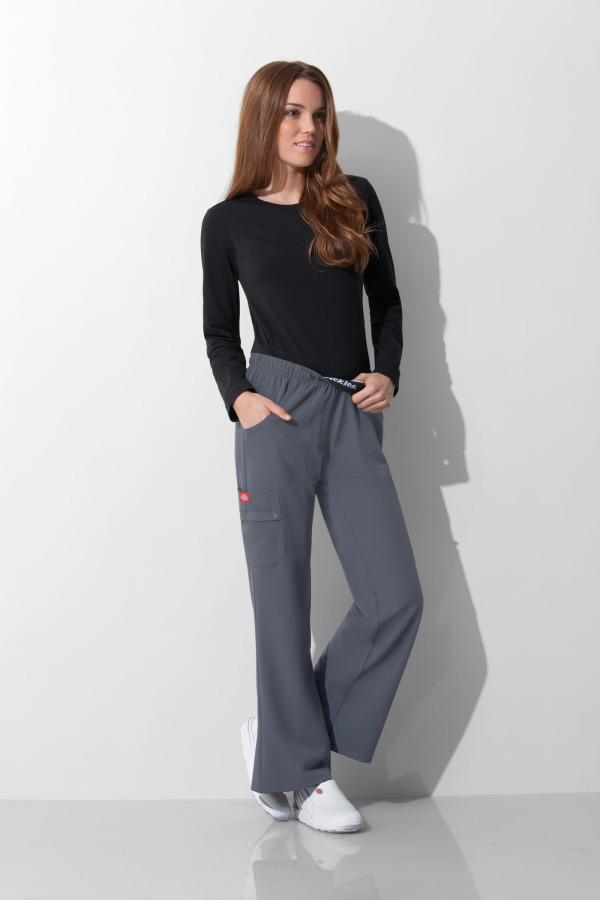 Jr. fit mid-rise pull-on cargo pant: Cargo pant scrubs will provide all the comfort you'll need through your shift, and with these Dickies Junior fit pants, you double your comfort with an elastic waistband. Plus, the pant has pockets galore for all of your gear–two front and one cargo pocket with pen slots!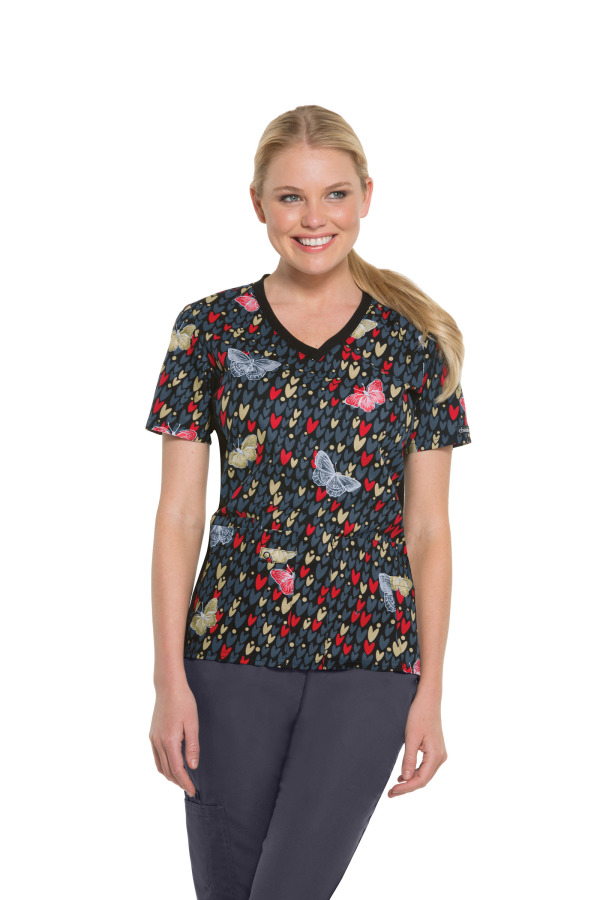 V-neck knit panel top: If you have an athletic or narrow build, prints can be flattering on you. Pick a dramatic or colorful print with a stark pairing of contrasting colors to help break up the length of your body. This cheerful Cherokee V-neck top fits the bill, and even features a cell phone pocket!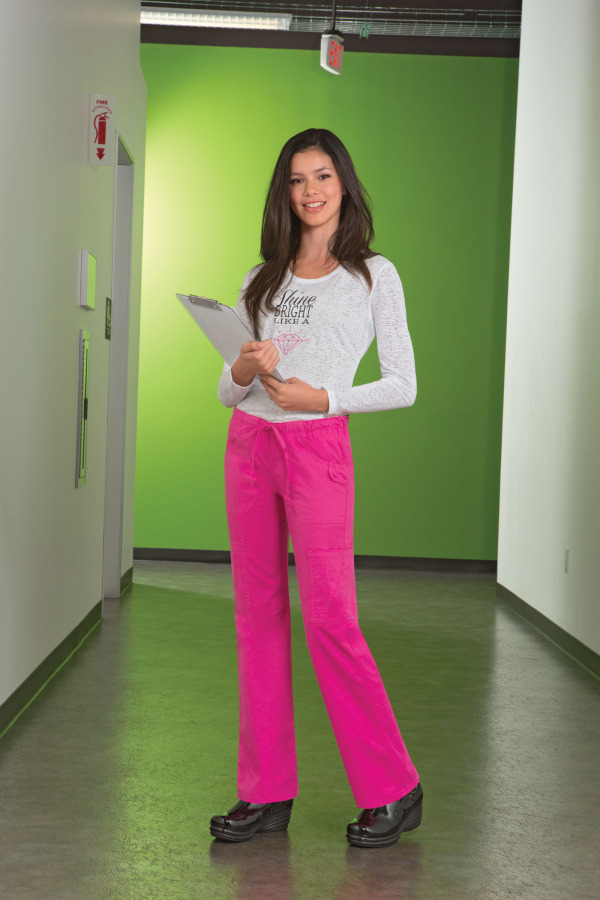 Jr. fit low-rise drawstring cargo pant: On your slender frame, you can have lots of fun with colors, like these pink pants that will be a surprising pop of color against the snow. This bright Dickies Junior fit, straight-leg pant features an adjustable drawstring to help you stay comfy, merry and bright!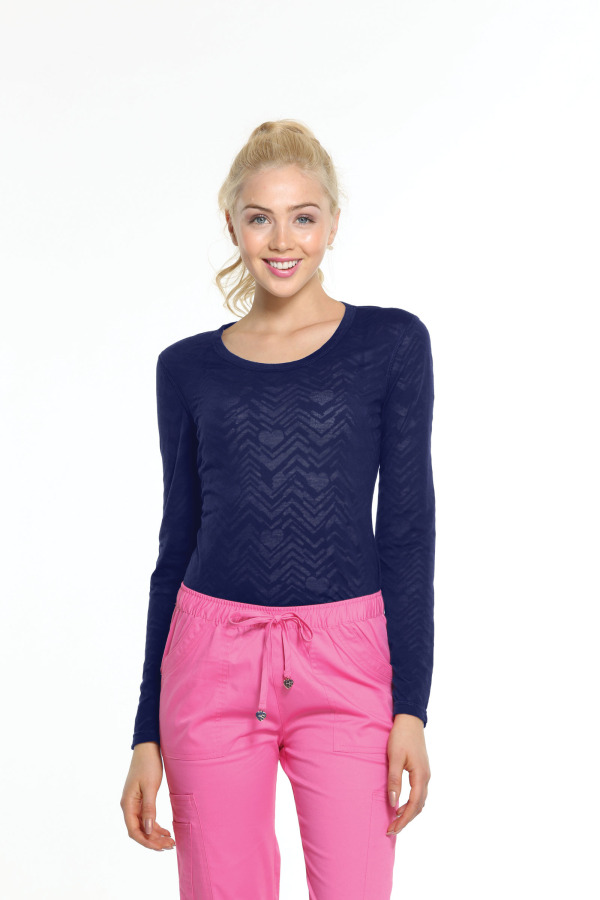 "After Your Heart" long-sleeve knit tee: Don't hesitate to layer–it's chilly out there! We love this HeartSoul long-sleeve burnout knit tee with a scoop neck, and the great navy color will coordinate with a bunch of different scrubs top colors. Stay warm this winter!
Nurses, which pick is your favorite? What style advice do you have for slender-shaped figures? Tell us in the comments below!
Psst! Apple-shaped? Check out our winter fashion roundup here!
Sponsored by Cherokee Uniforms