Eating plans for overweight shift nurses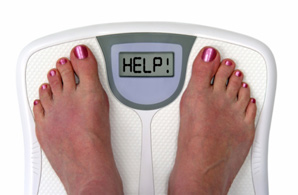 The word "nursing," derived from the Latin nutrire, means "to nourish." Unfortunately, as you nourish your patients, you might actually overnourish yourself, consuming too many calories and packing on pounds.
And evening shift nurses have it particularly hard.
Here, from the Winter 2011 issue of Scrubs, is how to outsmart the nurse-specific challenges that stand between you and your thinner self.
Perfect Timing
Working the 7 p.m. to 7 a.m. shift? Try these eating plans:
SCHEDULE #1
Dinner at home around 6 p.m. Snack at midnight
Lunch between 2 a.m. and 3:30 a.m.
Snack sometime before you head home
Breakfast between 7:30 a.m. and 8:30 a.m.
Gentle exercise, such as tai chi or yoga, and/or relax for about one hour before going to sleep
SCHEDULE #2
Breakfast in the afternoon when you wake up
Dinner at 9 p.m.
Lunch at 1 a.m.
Snack at 4 a.m. This allows you three to four hours to digest before you go to sleep.
Mobile Munchies
Keep these healthy snacks on hand, eat every three or four hours and you'll be able to keep your blood sugar—and your metabolism—from plummeting.
Rice crackers with almond butter or natural peanut butter
Whole-grain (6-inch) tortilla with 1/4 cup fat-free refried beans
No-sugar-added, nonfat yogurt with a piece of fruit or handful of raw nuts
String cheese or cubes of your favorite cheese (could be "light")
Canned "light" (and preferably "lowsodium") soups
Whole-grain cereal (6 grams or less of sugar per serving) and 1/4 cup of raw nuts
Raw seeds and nuts
Cut-up vegetables and fruit
Get in the know about the common pitfalls of gaining weight on the job. Pick up the latest issue of Scrubs Magazine and read Gary Scholar's article, "Top 10 reasons nurses get fat."
USED WITH PERMISSION. EXCERPTED FROM FIT NURSE: YOUR TOTAL PLAN FOR GETTING FIT AND LIVING WELL, PUBLISHED 2010, © THE HONOR SOCIETY OF NURSING, SIGMA THETA TAU INTERNATIONAL.