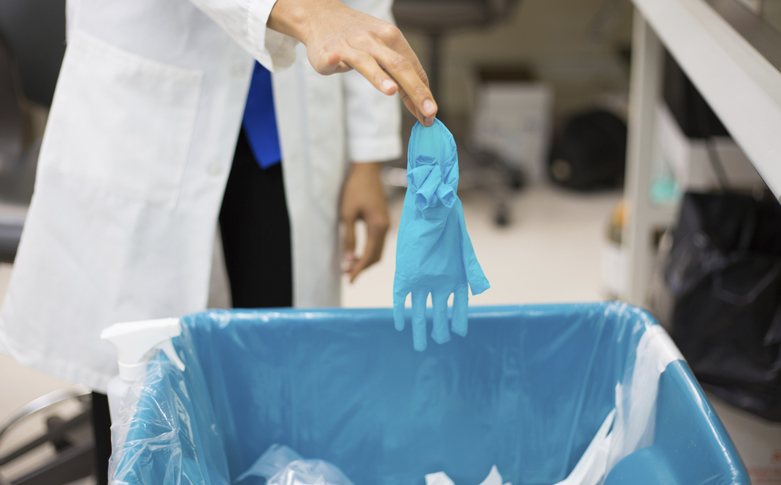 iStock | nandyphotos
The Ebola outbreak in West Africa has reminded us once again of the importance of taking all possible measures to prevent the spread of disease in our workplaces. While the only patients in the U.S. with Ebola acquired the disease while doing missionary work in Africa and were quarantined at Emory University in Atlanta, we can still take time to reevaluate how we prevent the spread of germs during our daily work.
In the Fall 2014 print edition of Scrubs magazine, "Germ Warfare" discusses how many hospital-acquired infections are more virulent than ever due to antibiotic-resistant pathogens. In the article, author Mary Duffy explores what you can do as a nurse to make sure your patients and families remain safe.
As for the unsettling Ebola outbreak, here's a roundup of news on the international crisis:
Chief Emory nurse explains why Ebola patients were brought to U.S.
Scrubs takes a look at a Washington Post article by the chief nurse at Emory University Hospital explaining why two Ebola victims were brought to Atlanta.
American Ebola victim looks forward to family reunion
One of the victims, Dr. Kent Brantly, says the "fight is far from over" and there are "still a few hurdles to clear," according to USA Today.
Ebola facility in Liberia attacked; patients flee
CNN reports that assailants attacked an Ebola facility in Liberia because they did not want the quarantine in their area. While no one was injured in the attack, many patients with Ebola ran away from the facility.
World Health Organization (WHO) is allowing experimental drug treatments
The BBC reports that the WHO is now allowing experimental Ebola drugs to be administered to patients. Current experimental medicines include ZMapp, TKM-Ebola and prototype vaccines.
WHO has declared air travel "low-risk" for Ebola transmission
Because Ebola is not airborne, the WHO says the likelihood of transmission during air travel is low.
The 2014 Ebola outbreak is the largest ever recorded
The WHO reports that this outbreak of the disease is the largest in history, with more than 1,700 reported cases and more than 900 deaths. These numbers are from an August 8, 2014, statement by the WHO.