Fall Scrubs Hat for Him
The pumpkin and sunflower print on this hat is quite masculine while capturing the spirit of harvest time. Its construction involves a design you may not have seen before. The inventor tells the story of how this pattern came to be: "My son, a nurse anesthetist, is the reason for the Velcro closure. He does not like scrub hats with ties because they come loose, and elastic hurts his head! He pestered me to make him some with Velcro. His OR coworkers wanted them, too, and the Scrub Hat Store was born."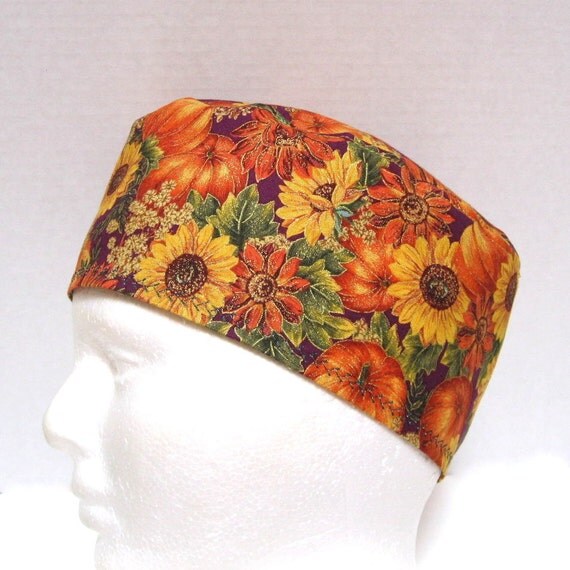 Fall Scrubs Hat for Her
Here's a bouffant scrubs hat from "The Maddest Hatter" that can accommodate a full head of hair. It's also designed for secure, easy adjustment with a cord and stopper. The fabric is stunning and vibrant—and will go with any autumn scrubs in your wardrobe. The red topstitching is a little detail that the other fashion-conscious nurses at work are sure to notice.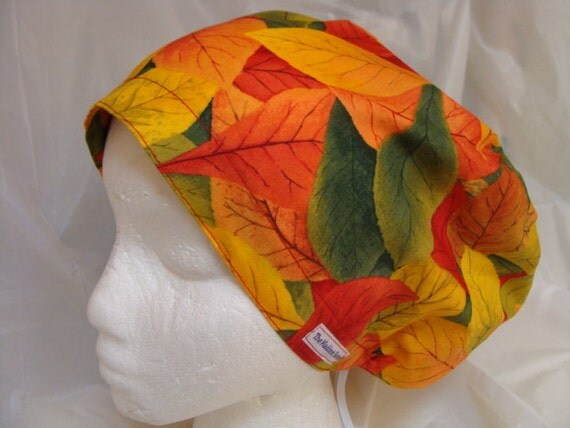 Succulent Stethoscope Sock
What do you call a group of turkeys? If you answered, "A medical convention" instead of "A flock," you might be a nurse. This stethoscope sock from Nurseheadwear™ features the favorite feasting fowl of the fall season. We imagine you could hold your stethoscope up to a patient's chest and then get a worried look on your face. When the patient asks what's going on, you could say, "I hear this strange gobbling noise…." For bonus smile-points, you could even make the turkey noise to demonstrate.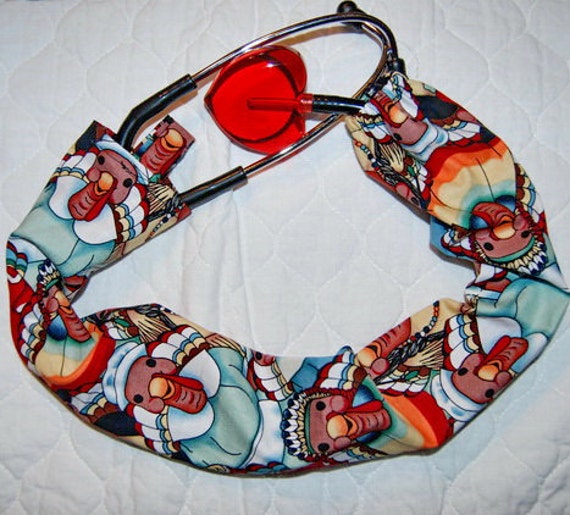 Fall Foliage Fabric Lanyard
This leafy lanyard is specially designed to lie flat against your scrubs for a professional look. It's custom-made to be the right length for your frame. The attached hook makes adding your badge a snap. What more could you want from a fabric lanyard? The gigantic fake flower? Sorry. That's not included.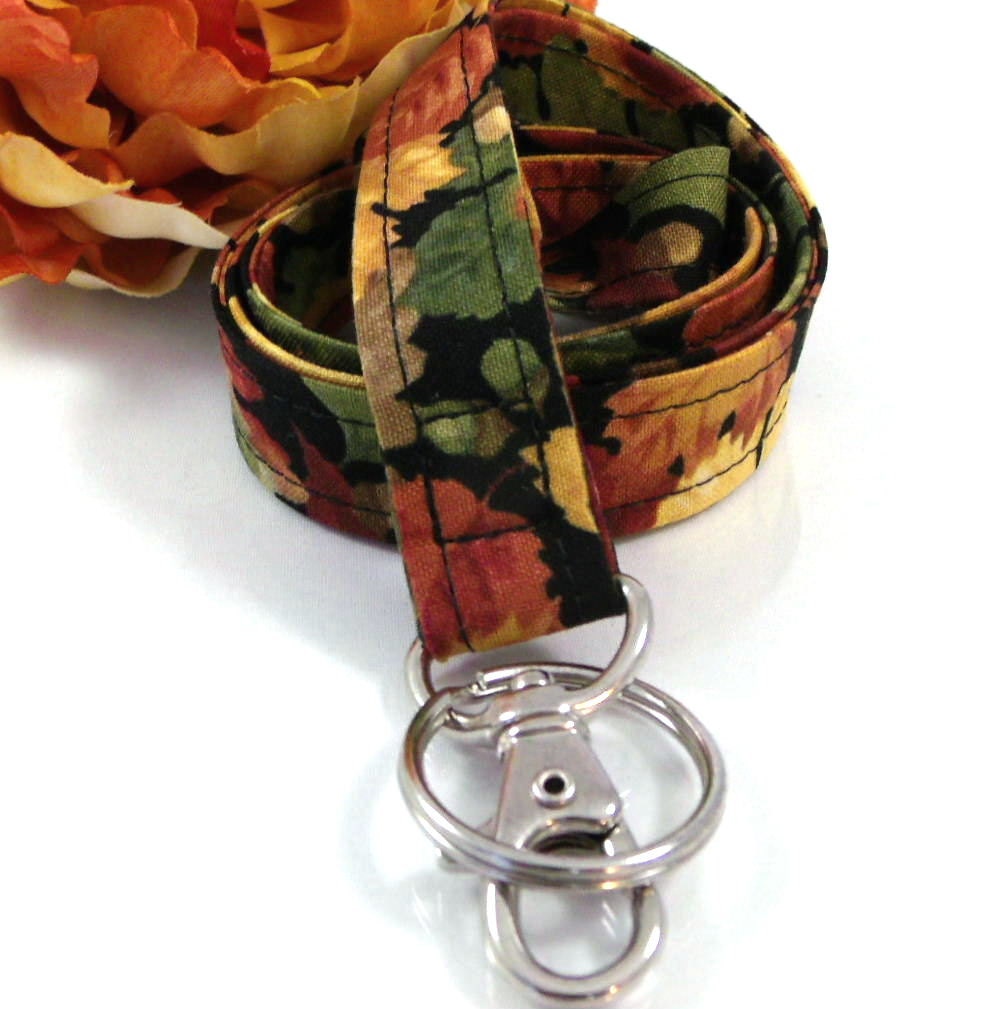 Are You Thankful?
Fall is the season of Thanksgiving, so it's the perfect time to show your gratitude to the other great nurses you work with every day. These earth-tone Grateful Hearts are filled with cloves to evoke the smell of holiday cooking. This would make a lovely decoration for a rear view mirror. Come Christmas, this little heart might even make it onto the tree. This Etsy shop will donate 25 percent of the profits from each purchase to heart research, so it's a nice pick for nurses!