Soon enough, the leaves will be changing colors and you'll be breaking out those long sleeved tees to wear under your scrubs. Fall brings with it a whole new set of fun scrubs for you to sport, but even if your hospital chooses your colors year-round, you can jazz up your look with accessories picked just for the new season. We've rounded up our favorite jewelry, shoes, bags and odds-and-ends just for nurses. Check out our list below!

Keeping it basic, we love these simple black slip ons from Cherokee. Dubbed the "DBL Anywhere in Black," you can be sure you'll be able to match these shoes to any scrubs outfit, and – most importantly – you'll be comfortable all day. (Comes in grey and blue as well).
Tired of wearing basic scrubs with matching basic shoes? Spruce things up a bit with these polka dot and striped socks from Cherokee. Bonus points: You'll enjoy the higher fit during the colder months.
Compression hose are something nurses know a thing or two about. If you have to wear them yourself (and we know many of you do since you're on your feet 24/7!), you might as well make them cute. We love this tie-dye pair from Cherokee.
October is Breast Cancer Awareness Month and the perfect time to sport this jelly watch from Cherokee.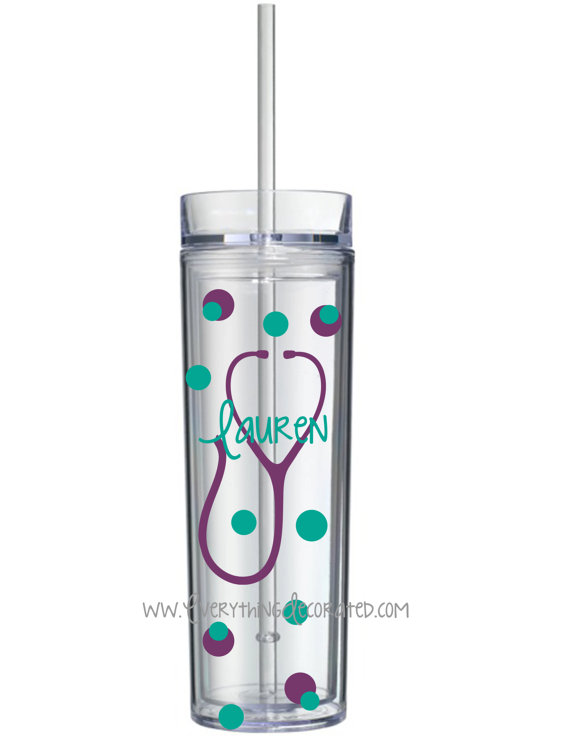 Stay hydrated (even during 12-hour shifts!) with this adorable personalized tumbler. ($10, Everything Decorated)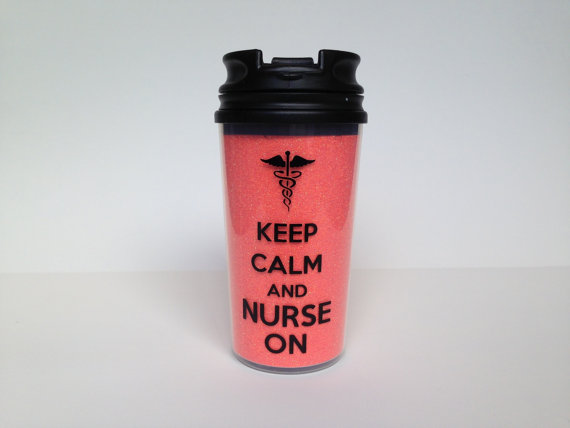 More interested in something to keep your coffee or tea warm? This customizable tumbler is available in a variety of prints and colors, including the sparkly pink version pictured here. (Bee Unique, $8)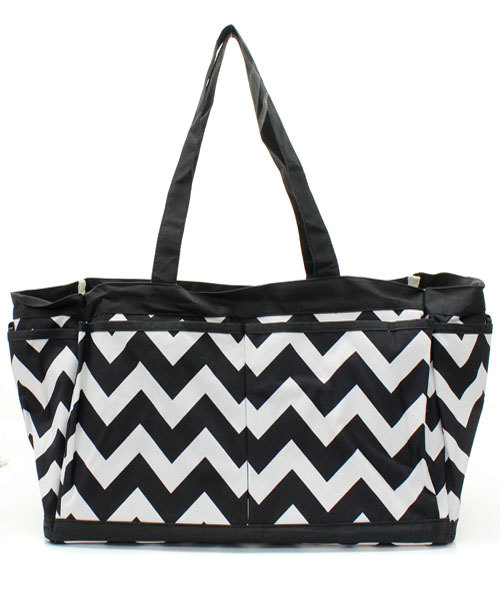 Looking to keep all of your nurse-y gear organized? Get in on the chevron craze with this handmade bag from Etsy. If you like, you can get it monogrammed with your first name or initials.
15 "L X 9 "D X 9.5 "H canvas with easy to carry handles, multiple compartments and iniside lining. (Nona Louise, $27)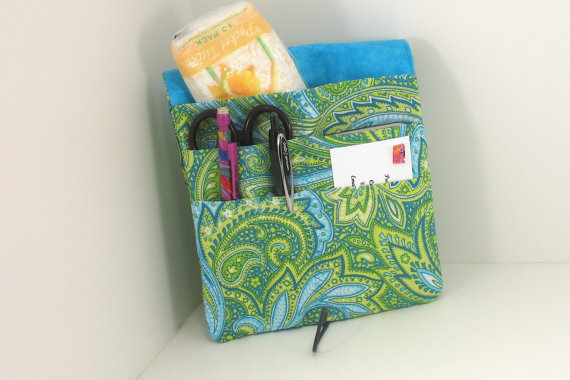 We love this customizable lab coat pocket, available in several colors and prints. The helpful organizer measures approximately 7″ tall and 6″ wide (folded) with three pockets on one side, split into various sizes to hold pens, scissors, references books, a cell phone and medical implements. The other side has a pocket secured with velcro for a bit of cash or other items that you want to make sure are secure. It folds up and closes with a loop and button for traveling in a purse or tote bag. (Babcim, $22)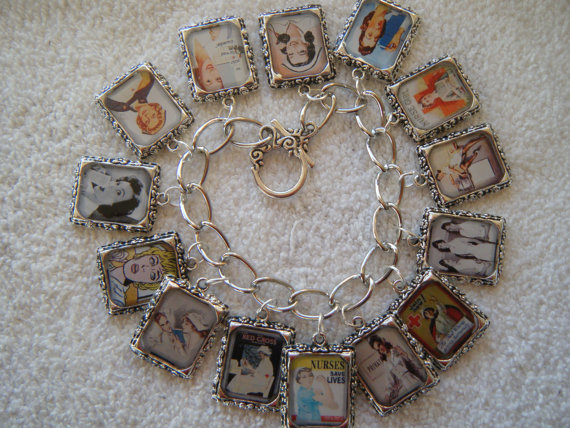 This handmade, altered art bracelet has nurses all over it! The 14 vintage nursing pictures are sealed in a resin that will not crack or yellow. Each bracelet is made when to order with care and quality products. Unique and fun to wear! (Hidden Valley Jewelry, $16)
Sponsored by Cherokee Uniforms