What does Valentine's Day and Fall have in common? Babies! (If you didn't get the reference, we have no hope). But here at Scrubs Mag, we've been noticing a little trend around the Hospital – Pregnant Nurses. And while the sheer thought of a baby has us feeling all broody, we'll happily admit that spending all day on our feet while pregnant doesn't exactly excite us. So what's a Nurse to do? Read this fashion piece on what you should be wearing if you happen to get a bun in the oven.
Remember, you're going to be expanding pretty quickly, so the right fabrics with stretch are going to be necessary. Your feet will likely expand also, add 20,000 steps a day and you'll be wishing for the 9th month to fly round. But fret not, we've included some amazing footwear that will help make those 20,000 steps feel like 10,000 instead.
Lauren Drain
Lauren Drain needs no introduction. This powerhouse is handling pregnancy like a champ. What does she recommend to help alleviate the pains? It doesn't come in the form of a scrub, but moreso in diet. Her fitness regime and summer challenge keeps her looking and feeling amazing. Although that's no surprise. This RN does pregnancy like we've never seen before, looking stunning in her baby glow and cute outfits. When she is getting back to work, Cherokee is her go to, and for a woman who commands 3.9 million followers, you know she only wants the best.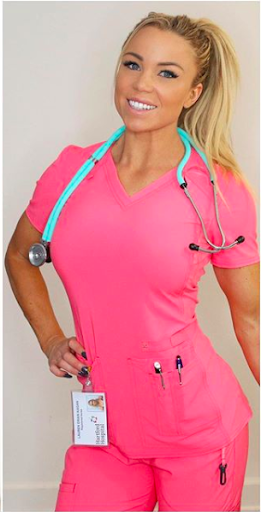 Lacey Magen
Lacey didn't let her babe slow her down either, keeping it cute and chic. She popped her little 6,12lb miracle out as we were typing this piece. Check out her instagram for all things baby, nursing and how she ran around like there wasn't another human inside of her. Lacey says 'Keeping warm is key, I can get a little chilly running around the Hospital, so I make sure I layer up. Seen below wearing the Quilted Vest and the Stretch underscrub from the Infinity line at Cherokee.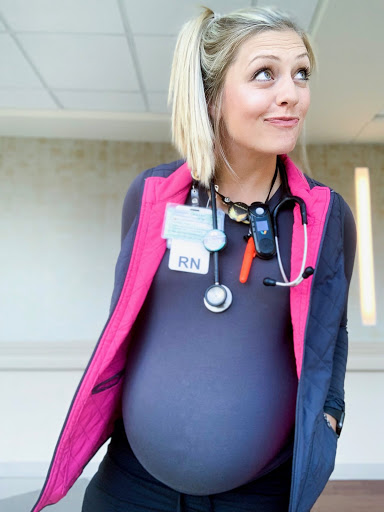 Gayana 
Gayana is about as real as it gets. And she won't mind us reporting that her boobs have grown to the size of her head. Aches, kicking and farting. It doesn't get more real than this, but don't let the realness fool you, this glamor puss continues to look ravishing throughout the entire pregnancy. Wearing the Katie Duke Collection, an ultimate in style, stretch and comfort. And when it comes to handling 20,000 steps each day, Anywears Footwear has her covered.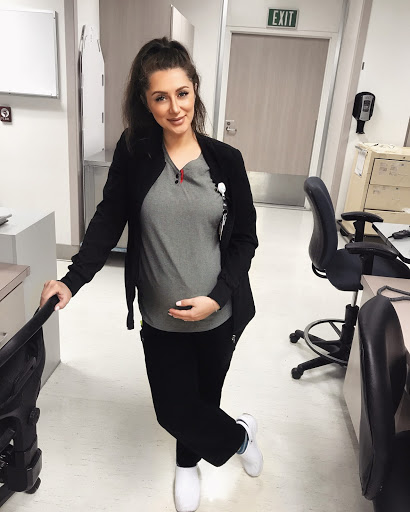 Nurses of Instagram
If you're a Nurse and you're not following Nurses of Instagram, are you even a nurse? 
We got a very rare pic of Courtney, the founder of this fun packed IG account, and for someone who influences over 260,000 nurses, you can bet she demands scrubs that werk!! Here you see Courtney in the fabulous iFlex. It flexes for a reason y'all. Find a retailer at CherokeeUniforms.com.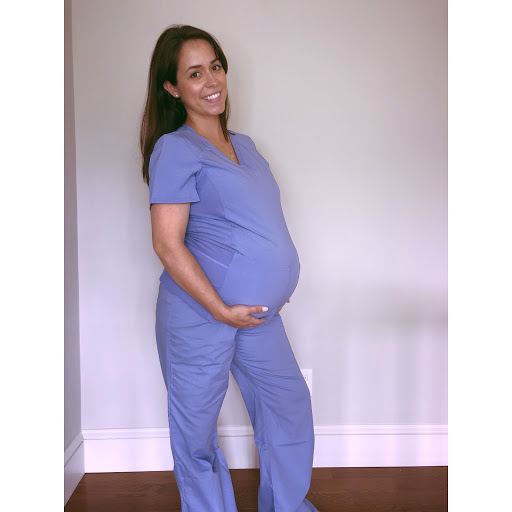 Ashley Leb
Who called the chic Police? Because Ashley Leb manages to nail it in our favorite collection here at Scrubs HQ, STATEMENT. We've said it before, and we'll say it again – the rose gold accents on this newly designed and limited line scream elegance and fashion. Add a touch of blonde curly tresses, a smile to die for and one of the nicest nurses you'll ever meet and you have Mrs. Leb. Ashley is a no nonsense chick and during her pregnancy wanted to retain a touch of class – STATEMENT was her only choice. Providing that stretch, looser tailored fit and the accents that makes this scrub line a cut above the rest.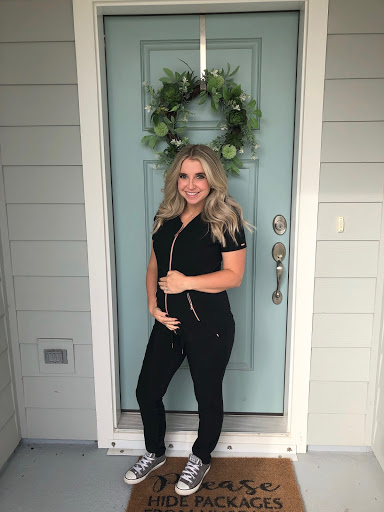 Avery Woods
Next up. If the perfect family was portrayed on Instagram with the cutest home and baby pictures, then Avery Woods creates it. Avery has a knack of keeping it cute and Cherokee is her drug of choice. Looking super cute in pink in the LUXE line. Avery's already popped her little bundle of joy, but Cherokee was her staple throughout.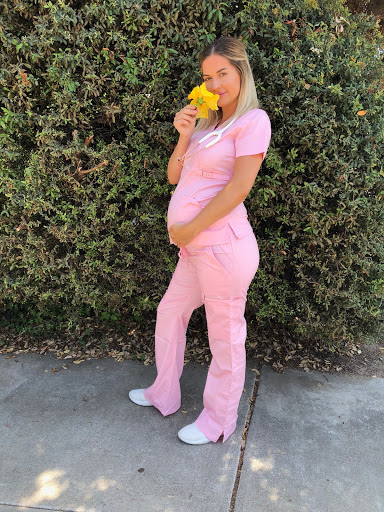 Future Nurse Andi
They say save the best for last – but that's impossible with our line up. Instead, we close up with Andi. Andi is somewhat of a national treasure at Scrubs Magazine and a die hard Cherokee ambassador. She started the #StopNurseBullying movement with us a year ago and a year later gave movement to her own little bundle of joy.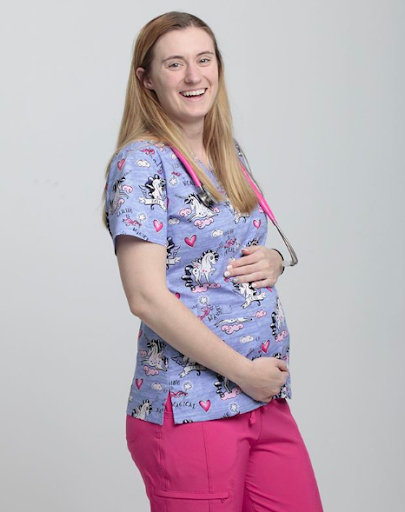 Sponsored by Cherokee Uniforms
All product featured in this article can be seen at www.CherokeeUniforms.com. Find a retailer and shop online. Follow Cherokee Uniforms on Instagram for competitions, news and more – Here