Five key components that make the best nurse teams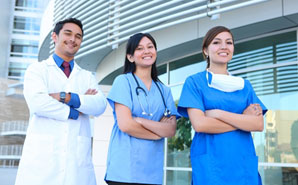 As one of the managers of the inpatient psychiatric units at Northwestern Memorial Hospital, I have the privilege of working for the best team of inpatient psychiatric staff in America.
This is because we consistently demonstrate five key components. They are:

(1) clinical expertise
(2) continuity
(3) compassion
(4) coordination and
(5) curiosity
That's what makes us a high-functioning team.
Although most of our team members are tenured staff, their curiosity and hunger for learning continues to grow. All of the primary nurses have obtained their ANCC certifications or master's degree. All of the staff demonstrate a culture of inquiry through their frequent applications for research projects or their submissions for publication of their work, which documents their development of new interventions that have produced better clinical outcomes.
The team leaders are primary nurses with expertise in a variety of psychiatric diagnoses and behaviors. The primary nurses share their expertise with other team members so the staff can design tailored clinical interventions that work. The team developed a process that assures the continuity of these tailored interventions on a 24/7 basis. This process consists of the primary nurses partnering with the same psychiatrists and the same off-shift nurses. This seamless continuity creates smaller-component teams that deliver expert clinical nursing care 24 hours a day. This care is rendered by staff who always demonstrate compassion for their patients, their work and each other.
This year, our team experienced the unexpected death of one of our nurses. The nurse didn't have any family in the area; his team became his family. We coordinated our schedules to make sure that while the nurse was in ICU, one of us would remain at his bedside until his death. And just as families should, the team coordinated beautiful funeral arrangements for our friend and colleague.
All of this is why our team is the best in America.
---
Is your team the best in America? Tell us why below!