5 things your boss should not be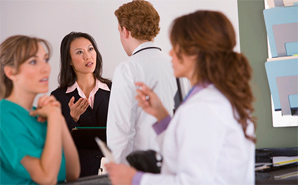 This week I had a big issue with a couple of my CNAs.  I was extremely angry.  Rather than taking them into my office right then and yelling and probably making the situation worse, I chose to wait until the next day.  When I left I told them both, "I will talk to you tomorrow."
That night when I was on Facebook, one of the CNAs posted the "Top 5 things to being a good Boss" and "Top five things not to do as a boss."  These were obviously directed at me, and of course angered me even more.  Not that they can't say what they want, but they chose this venue to talk about it, when they knew I was going to talk to them about the next day when I was calmed down.
This got me thinking, what are the top five things I want my boss to do or not to do?
Here is my list of the five things I want my boss to do:
Communicate openly, calmly and rationally with me.
Give me the autonomy to make decisions as a professional nurse and leader.
Be a resource for me when I need direction.
Back me up when I make a decision.
Be honest.
I think these are pretty good. I am currently on the committee that is interviewing candidates for the Director of Acute Care Nursing, and these are basically what I tell them too.  I feel that if you had the confidence to hire me, or keep me in this position, then these should be pretty easy to allow me.
Here is my list of five things I do not want my boss to do:
Do not talk down to me.  Save the conversation for when you are calm and can discuss it rationally.
Do not micromanage me.
Do not be unavailable when I tell you I need help.
Unless I am breaking a law, a regulation or a policy, do not second guess my decisions.
Never, ever lie to me.
As you can see my dos and don'ts are pretty much opposites to each other.  I expect these items from my manager, my staff and myself as a leader.
These are not the things she said about me, though.