5 work options for nurses with joint pain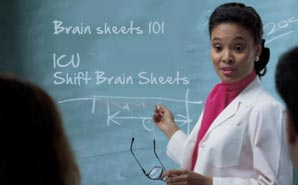 Whether you have joint pain because of arthritis, bursitis, tendonitis, an injury or an infectious disease, you no doubt sometimes find it a challenge to do your job.
After all, nursing can involve a great deal of physical work. You're lifting and turning patients, you're standing for long periods of time and you're likely engaged in many repetitive motions that worsen any joint pain you already have.
It might be time to consider tweaking your career path so that you engage in tasks that are easier on your joints. Here are five work options to consider.
1. Teaching
You'll likely need a master's degree, and it also helps if you have a clinical specialty. You could teach at a college, university or school of nursing. Some institutions offer distance education programs so you could even teach online and not have to commute every day.
Next: Telephone triage →