Spring is on the horizon, and in honor of the season, we searched high and low for bright, colorful gear for nurses. Here are the three that topped our list in the Spring 2014 issue of Scrubs…sure to make you smile since they're both fun and functional!
Shear beauty
Trauma is serious business, of course, but there's nothing wrong with tools—like these bling-y trauma shears—that brighten the mood. They're 
perfectly functional, too; 
the glitter is 
sealed in.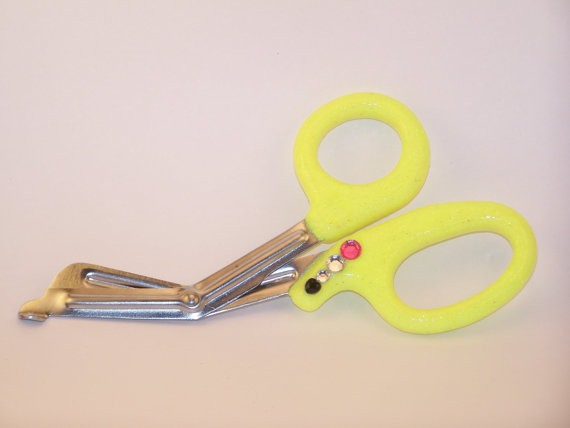 Sparkly Bright Yellow Glitter Shears with Rhinestones, $20, ShearGlittered on Etsy
Just in Case
Need a mantra? Here's one that you can see every time you look at your smartphone, while giving it drop insurance at the same time.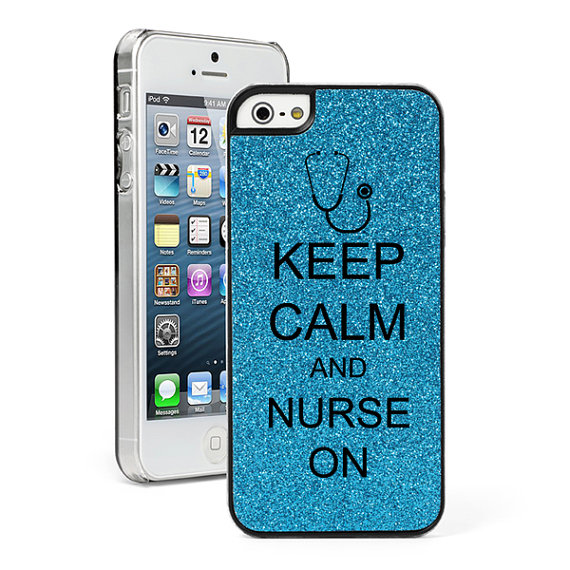 Blue Glitter Bling Apple iPhone 5 Hard Case Cover, $14.99, Daylors on Etsy
Well organized
In life you carry a purse; why not while on the job? It just makes so much sense. Everything you need goes in this multi-pocketed nurse's purse, meaning no more running in and out of patients' rooms looking for the right stuff.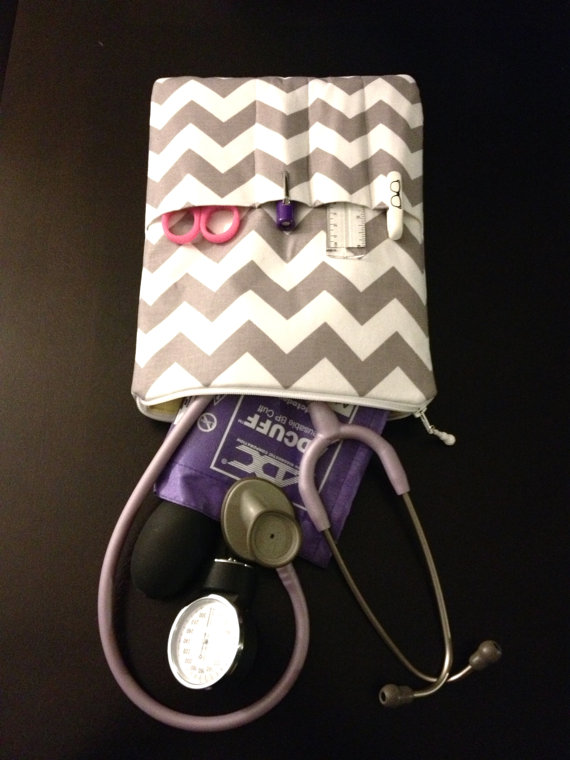 Chevron Nurse Purse, $46, LoveAmarie on Etsy
For more of our favorite Nurse Bling picks, click here! And don't forget to tell us what you think of these and our other finds in the comments below.