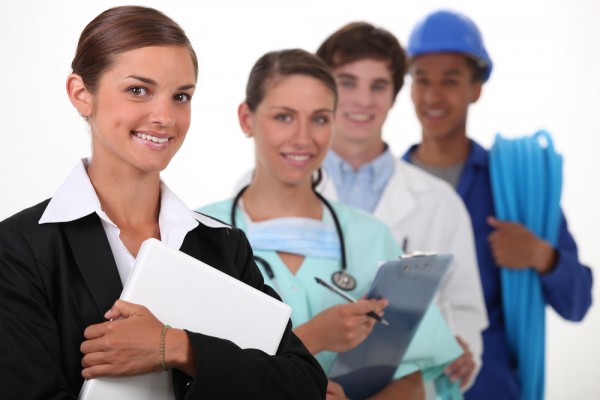 One of the best things about being a nurse is that your job is always in demand. There's currently an ongoing nursing shortage that's projected to get even worse, and despite today's tough employment market, nurses have a great deal of job security.
Most nurses switch employers a few times over the course of their career or move to a different position with the same healthcare facility. Maybe you're moving across the country because your spouse took a job in another city, or maybe you're just looking for a change of pace.
The very best time to look for a job is when you're already employed. You have the financial stability to wait for the best opportunity, and you're not desperate to take the first thing that comes along. Even if you're happy in your job right now, it's still a good idea to keep your resume continually up to date.
These resume tips for nurses can help you stand out from the competition, ensuring that you'll be considered for your dream job.
Create a Good Professional Summary
For nurses, a professional summary section at the beginning of your resume can be a great way to make a good first impression on a potential employer. You should give a concise but relatively thorough overview of your previous job responsibilities, as well as any awards or achievements that might be relevant to the position. Also, be sure to put your credentials front and center.
The key here is to really sell your value. Focus on things that would be valuable to that particular employer. On that note…
Tweak your resume to customize it for each job you apply for.
It's tempting to just send out the same general resume to a bunch of different prospective employers, but customization can go a long way toward getting you the job you really want. Make sure that your resume really reflects how well suited you are for that particular position. For different employers, you might want to emphasize different things, while leaving others out if they're not particularly relevant.
If you're applying for a large organization, make sure your resume can pass their automated applicant tracking system.
If you're applying for a position at a small private practice, then chances are, their office manager will be looking at your resume directly, along with those of other applicants. It goes directly to a human being.
But larger organizations almost always use an automated applicant tracking system (ATS). These systems screen resumes for certain keywords, automatically filtering out those that don't meet the right criteria. This helps large employers sort through a very large volume of resumes, making things easier for their hiring managers.
You may need to tweak your resume to make sure it contains the right keywords, and that it's formatted correctly. For these software systems, Microsoft Word documents are often easier to read than PDF files. You should also make sure your descriptions of your skills and previous jobs mirror the same language used in the job description.
Include your licensing and certification details.
These are very important for nursing professionals. You should include the following information:
License type (e.g. RN, LPN, CRNA, etc.)
Licensing body and state
License expiration date
License number
Your license number is a matter of public record, so including it in your resume does not pose a privacy issue. It just makes the recruiter's job easier by sparing them the trouble of looking you up via your state's Board of Nursing.
Mention the types of facilities that you've worked at.
This information can be valuable for recruiters. If you worked at a trauma hospital, a senior nursing facility, short term acute care, a teaching hospital, or a facility that was otherwise specialized, be sure to mention that with your job experience.
A Great Resume Can Be The Key to Landing Your Dream Job
Even though nurses in all specialties are in high demand these days, there's still a lot of competition for any given job position. Having a fantastic resume could be the key to standing out from the crowd and getting a job you love.