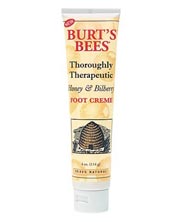 While the fountain of youth may be a myth (although some of us are still holding out), there is one surefire way to become a natural beauty just overnight! Switching to eco-friendly alternatives to the traditional, chemical-based beauty products will have your skin (and your conscience) glowing.
If you're interested in more "natural" options for hair and skin care, you can choose from a growing number of new products on the market. Infused with natural herbs and oils, scrubbing your face or moisturizing your hands can provide a much needed dose of aromatherapy at the beginning and end of a fast-paced, stressful day. To save you time, we've done the research and compiled a list of all the best products ranging from the everyday, budget-friendly to the ultimate holiday 'wish list' item.
Skin: Burt's Bees, Aveda, Jurlique, REN and Stella McCartney are well-known to carry green products. Each item can range in price quite a bit, so it's up to you to decide how far the green in your pocketbook will go. For example, Jason Natural Cosmetics 5,000 IU Vitamin E Pure Beauty Oil, which is used as a moisturizer, is only about $7.50, but a product like Dr. Hauschka's Quince Day Cream can set you back about $36.
Makeup: Mineral foundations are regarded as more "natural" and come in both liquid and powder forms. They're also considered a good option for those who have sensitive skin or acne because they don't contain as many synthetic dyes, fragrances and preservatives. Brands such as Bare Minerals have the Skin Cancer Foundation seal of approval (most mineral makeup has at least an SPF 15 rating).
If you're interested in brands that don't have synthetic preservatives, additives or colors, consider Laura Mercier, Sheer Cover. For your cheeks, consider blushers from Dr. Hauschka, BeLeeVe and Jane Iredale. For eye shadow, try Ecco Bella, ZuZu or Bare Escentuals. For your lips, Burt's Bees and Badger Lip Care are soothing balms, while brands such as Dr. Hauschka offer lip gloss with more natural ingredients.
Hair: Massage a few drops of jojoba oil into your wet hair, don a shower cap and leave alone for about 15 to 30 minutes. Shampoo twice with a clarifying shampoo. No need to condition—your hair will be moisturized by the oil! When you do choose a conditioner, consider Organix Reviving White Tea Grapeseed Conditioner, which is made with white tea and blocks UV rays from dulling your hair. Finally, instead of those cans of hair spray that are bad for the environment, consider a product like David Babaii for WildAid Volcanic Ash Sculpting Clay, a boosting clay made with volcanic ash.
Shopping Guide:
Sephora – Bare Escentuals, REN, Stella McCartney, Jurlique
Laura Mercier – Sheer Cover makeup
Skin Botanica – Dr. Hauschka, Jane Iredale, Badger
Rite Aid – Burt's Bees, Ecco Bella, Jason Natural Cosmetics, Organix
The key to remember is that a majority (90 percent) of beauty products have never been analyzed for their impact on our health, and marketers earn their money from making the product attractive through ad campaigns that can be misleading.
Saying something is "dermatologist tested" or that "studies show" does not mean the products may be the most natural choices for you. Still, the growing interest in more natural products has yielded some good choices and the above list is a great place to get you started.