As the Great Flood pounded South Carolina last year, endangering so many lives, our local nurses, specialists in healthcare at home, quickly came to the rescue.
Take Lisa Talbot, a licensed practical nurse. She arrived at a house to visit a patient, only to find the place on fire. As the house burned down, she followed a volunteer firefighter into the flames to help carry the patient to safety.
Or Joanne Martin, a licensed practical nurse. She received an emergency phone call from a landlocked patient who was out of his medication and feeling poorly. She arranged for a conservation officer to cross a river by boat to pick up and deliver his medicine to his home.
Or Ashley Thomas, a registered nurse. As soon as she heard the flood had trapped a patient of hers in his home, Ashley enlisted a friend to take her there by boat, pick him up and bring him to treatment.
Our company, Amedisys, cares for 4,500 home health patients throughout South Carolina. Thanks to our house calls and 24 care centers statewide, many of those patients may eventually move better, eat better, breathe better, speak better and suffer less pain. They may be less likely to be readmitted to a hospital – and may live longer, too.
Nothing stopped these and other local nurses from making the rounds despite the natural disaster. They drove hours longer and miles farther to get around the roads and bridges that the flood waters forced to close just to reach patients. And if patients had to evacuate or became homeless, our nurses went to the churches and shelters where they relocated.
Consider Kelly Artigues, a registered nurse. For the last 17 years, she has cared for patients who have recently received transplants, never missing a single day. Such patients risk organ rejection in the first two to three weeks after surgery and require at least two visits daily. But as the storm slammed downtown Charleston, Kelly disregarded her own safety and refused to evacuate. She stayed put until emergency personnel could pass through barricades and make sure every transplant patient was seen.
Patients who require health care at home are mostly elderly, suffering from multiple chronic illnesses, and often living alone. They're generally the sickest of the sick, and the most vulnerable. And in the face of a natural disaster, they can be helpless.
The nurses who care for patients at home are unique. They have to be. They function differently from nurses in hospitals, nursing homes, assisted living facilities and other practice settings. They must be prepared to operate independently, without immediate access to physicians and other health care practitioners.
Home health nurses also need to be infinitely adaptable, whatever the situation, and be ready to solve problems on the spot. They also live life on the road. Rather than care for patients in a single location, they may average five or six personal visits a day, driving several miles from one home to another. And, instead of logging specific shifts, they may be on call after hours and on weekends.
Sometimes they encounter slow traffic, mean dogs and – yes – bad weather. The flood in South Carolina was bad weather multiplied to the "nth" degree.
But you know what? That's just what home health nurses do. We get in our cars and pull our medical equipment out of the trunk and go door-to-door all day. We arrive at homes and ring the bell or knock and the door swings open to let us in.
We get to know our patients inside and out, and so we take our jobs personally. We're clinical experts, but we're also house guests, trusted advisors, teachers, friends and family all rolled into one. We do what we do because we're answering a high calling, we're caregivers at heart, and the patient is priority number-one.
Independent? Check. Adaptable? Check. Problem solvers? Check.
Nurses defy disasters. It's going to take more than a hurricane, a tornado – or, for that matter, a once-in-a-millennium flood – to get the best of us.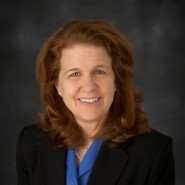 Jane Carmody, DNP, MBA, RN, CENP, is Chief Clinical Operations Officer for Amedisys, a leading national provider of home health and hospice care. She oversees more than 10,500 clinicians nation-wide.