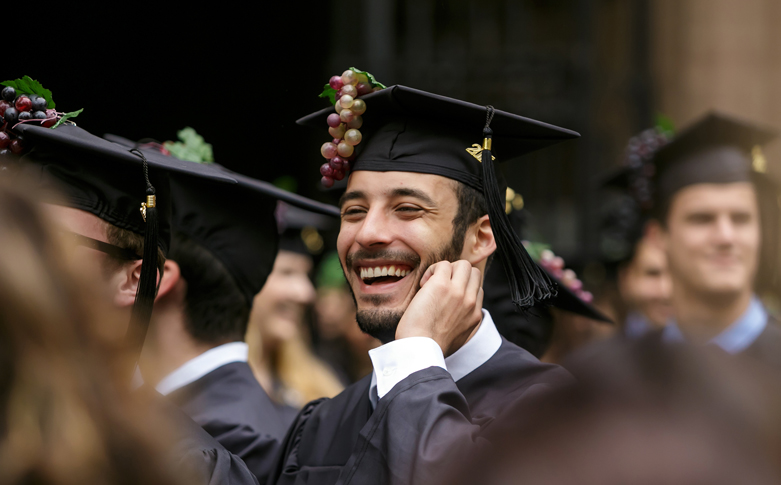 Shutterstock | f11photo
Congratulations! You've graduated, which means you're officially transitioning from one hyper-stressful phase of your life to another equally (if not more) chaotic phase….
Hang in there, new grads—the journey is a long one (not to mention kind of messy), but it's worth it.
In the meantime, we suggest you devour as much word-of-mouth advice as possible, because having a leg up on your fellow bright-eyed nurses right out of the new-grad gate is nothing to scoff at.
Since we just love Kati Kleber's tips, we thought this would be a great place for you to start.
1. Introduce yourself to doctors; show initiative. The sooner you are pals with the docs, the better.
2. When calling doctors, have an idea in your head about questions they're going to ask and possible recommendations. They may say, "Well, what do you think/recommend?" If it's a stroke patient, know their latest sodium, when their last scan was and any neuro changes, etc. If you're calling about a low urine output, know their latest BUN/creat, what their lungs sound like, their latest HR/BP and how much they've had in (PO + IVF). I don't know why, but calling the docs was the scariest thing to me at the beginning. (Note: If you're at a teaching hospital and dealing with residents, ALWAYS have a recommendation, because more often than not, they'll say, "Well, what do you usually do?", so ask your preceptor or another RN before calling if you're not sure.)
3. Develop a systematic way of getting and giving report so you don't miss anything. You'll miss stuff and feel stupid for forgetting it, but it happens.
4. Don't be afraid to delegate; you HAVE to do so to be able to get out of work at a decent time because you're not efficient at charting yet. This is especially rough for people who were CNAs on the same floor. It sucks, but don't feel bad. And don't try do everything yourself. You'll be completely overwhelmed quickly. You have enough to learn and worry about; have the tech take them to the bathroom, even if they act like you're too good to do it all of a sudden. If they act like that, they have no clue about your new responsibilities.
5. At first you'll be task-oriented, just trying to get things done on time and keep your head above water. Eventually, you'll learn to be a big-picture thinker and be able to anticipate potential obstacles/problems. Some doctors/nurses may act like you're stupid for not realizing some big-picture concepts early on. Don't sweat it, they're just being jerks and forgot what it was like to start out. Learn from it, move on and don't take it personally.
To read more, visit NurseEyeRoll.com.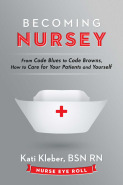 Becoming Nursey: From Code Blues to Code Browns, How to Take Care of Your Patients and Yourself talks about how to realistically live as a nurse, both at home and at the bedside…with a little humor and some shenanigans along the way. Get ready: It's about to get real, real nursey. You can get your own copy at NurseEyeRoll.com, Amazon or Goodreads (ebook).