It's Valentine's Day and you're just realizing that you forgot to get something for that special someone in your life. We're not talking about your significant other, of course. We're talking about your beloved coworker(s) who makes a challenging (and sometimes dreadful) job feel bearable and rewarding day in and day out.
Don't sweat it.
Send them one of these witty e-Valentine greetings just for nurses.
Sending an e-card is easy!
Option 1: Click on the image. Copy the url in the browser and paste it into an email to your Valentine.
Option 2. Click on the image. Then right click on the image to save to your computer. Attach to an email to your Valentine!
Option 3: Forward this article in an email by clicking on the email icon in our share bar above.
1. HUMOR FOR THE NURSE WHO NEEDS A GOOD LAUGH (AND A DOCTOR WHO NEEDS…WELL…)
2. THE JOKE CARD ABOUT NURSES WITH MANY ADMIRERS (AKA GRATEFUL PATIENTS)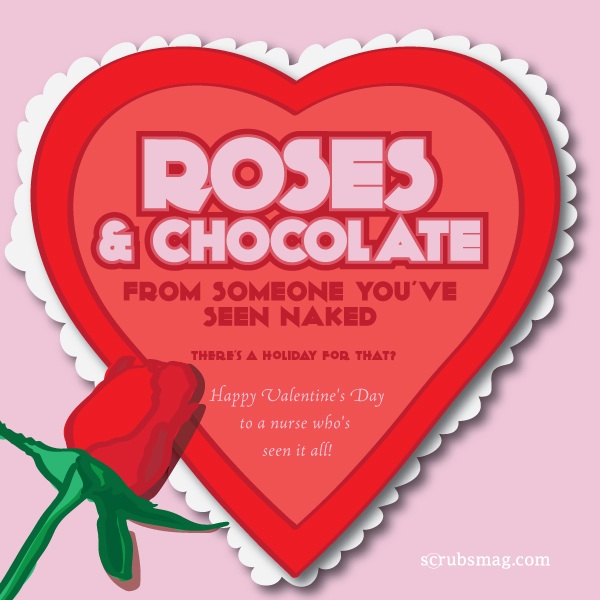 What are your favorite Valentine's Day traditions?