Ho Ho Ho, the Holidays are here. Or at least that's what Starbucks made us believe when we ordered our Juniper Spiced Latte this morning. Yes, red cups are back.
Thanksgiving, Christmas, and every other holiday this time of year is our absolute favorite here at Scrubs Mag HQ. We love the festivities and we don't stop at decorating our desks in tinsel. We also ensure we raid the Cherokee Uniforms closet and pull our most festive scrubs, socks, and shoes – yes, shoes.
Our editorial team was given the keys to the Cherokee Uniforms secret store. Nestled in the east wing of the Scrubs Magazine offices, we pulled out some of our favorite pieces for the holiday season. But don't worry, they're only on loan; they'll be saved for something pretty big coming in December.
Always a reason to be a Holly Jolly with this women's V-neck PETS 2 scrub top. P.S., it looks and feels like your favorite tee-shirt. Shop the look and save $5 on shipping.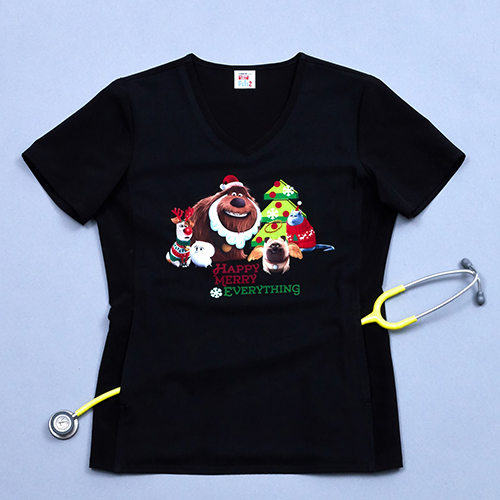 If you're not wearing a matching cap and scrub top, are you even a peds nurse? The Ginger Snappy scrub top is sure to put a holiday smile on your patients' little faces, especially with Mickey Mouse and Minnie Mouse showing some holiday love. Shop here.
Who loves PEANUTS?, we do! It's not too late to BE THANKFUL with this Snoopy V-neck scrub top. Get it quickly from All Heart and save $5 on shipping.
Let's face it, we all know a grinch on our unit and we all know a Dr Seuss. Trip them both out with this STANK print top for men. Shop the look here.
Not a fan of stockings? Try these small size socks on for size. Cute, festive and comfy.
Frosty and chilly. And also a cute way to tell your co-worker to chill TF out. Save $5 on shipping and pick up this snazzy number for under $30.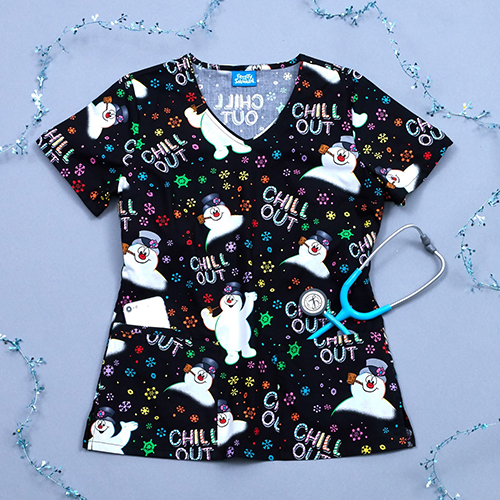 They say never judge a person until you've walked a mile in their shoes. In this case, try walking 5 miles in a Nurses shoes. Give yourself or your loved one a well deserved footjob this Holiday season, and pick up a pair of the latest Infinity shoes. Your feet will thank you, we promise. Click here to shop.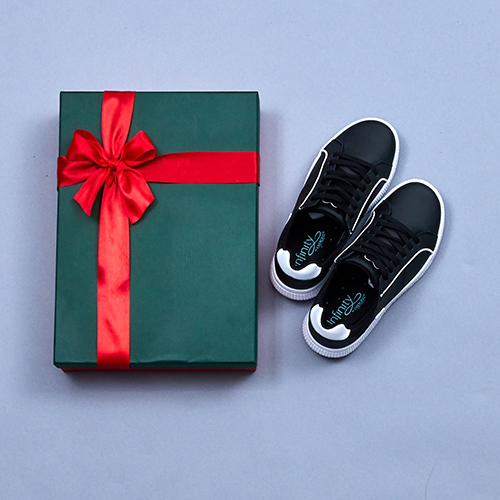 Thanks to Cherokee Uniforms for sponsoring this piece, and allowing us to raid their closet. For more awesome Holiday finds, hit up Cherokee Uniforms on IG here.