Holiday Gift Guide 2018
Accessories
MyCharge – Editor's Pick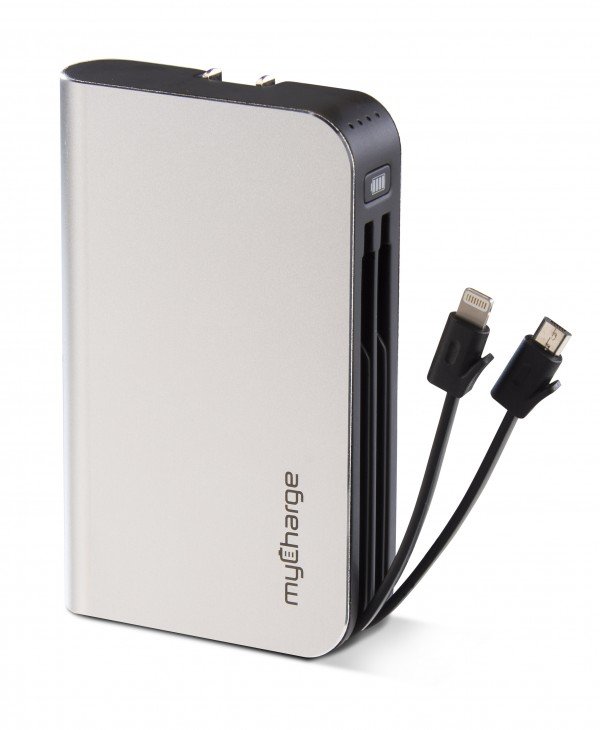 The myCharge charger is perfect for nurses to keep their smartphones charged when there isn't an outlet available. They also offer a wide variety of portable power options with convenient features (built-in cords, prongs and clips). Power up at myCharge.
Speidel Watch – Editor's Pick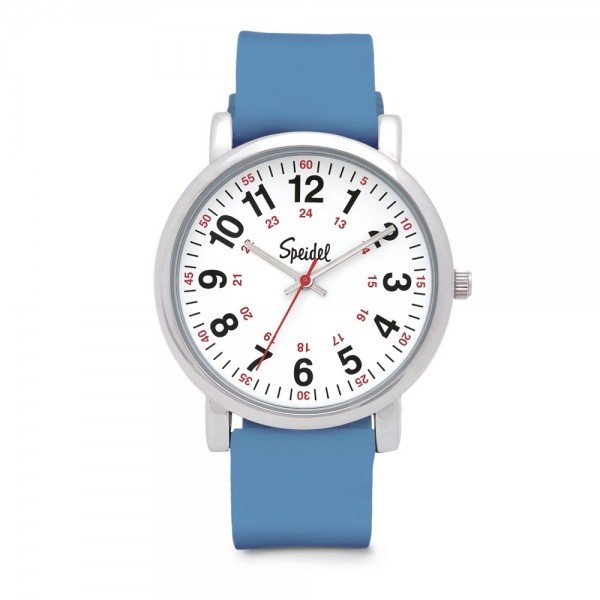 Iconic watch designer, Speidel, just released a new watch that is designed solely for medical professionals. The Scrub Watch is complete with features that have been requested by nurses and doctors for decades.
This watch is complete with an easy-to-read white dial with 12 & 24 hour markers. The watch is also water resistant and has an easy to clean silicone band. Additionally, the highly visible red second hand makes taking accurate pulse readings a breeze. Dress up with Speidel.
LoopRope – Editor's Pick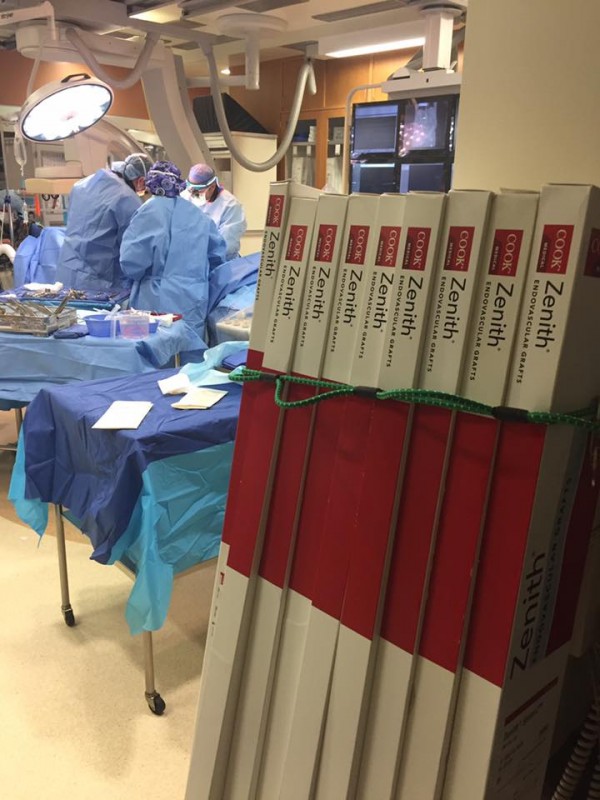 Active nurses have a need to tie something down, up or sideways. LoopRope is a reinvention of the age-old and very dangerous bungee cord.
From lashing down gear to using as a clothesline to quick docking sports boats and jet skis to even using as a pet leash in a pinch.  There's not a bungee system on the planet as versatile as LoopRope.  It's truly the duct tape of bungee cords! Get it at LoopRope.
StatGear Stethoscope Tape Holder
Here's something for nurses to get really excited about! The patented S3 Stethoscope Tape Holder allows a nurse to attach a roll of 1″ medical tape t their stethoscope for easy removal. Find it on StatGear.
Sojourner Fanny Packs
Let loose on those rare days off with Sojourner Bags! Fanny packs are the biggest hit with nurses, but they have tons of options over at Sojourner.
Check out Apparel on page 2!
prince + pete Socks – Editor's Pick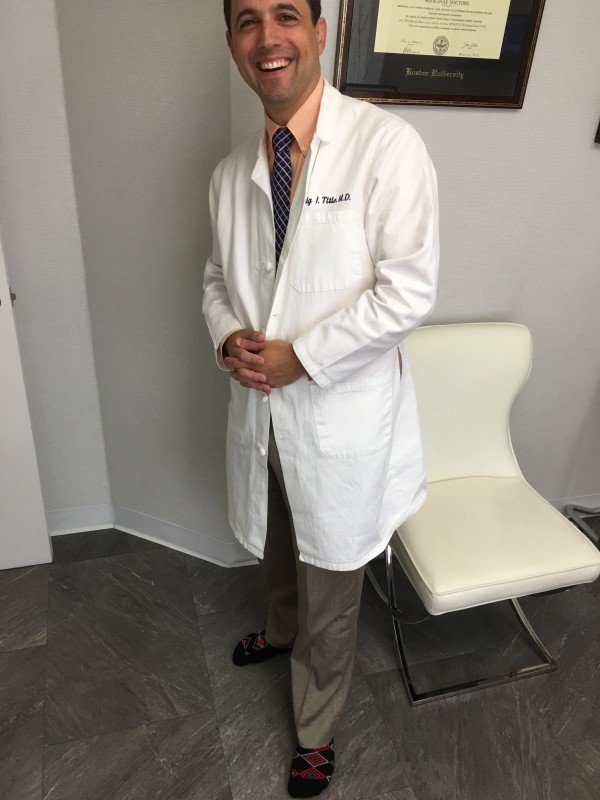 Help the men in your life look stylish, while never having to fret again about losing a single sock. They offer color collections with uniquely curated, coordinating designs, which allow you to wear any combination of socks from the collection to ensure a cohesive look.
The socks are comfortable, which make them great for nurses. Find them at prince + pete.
VienneMilano – Editor's Pick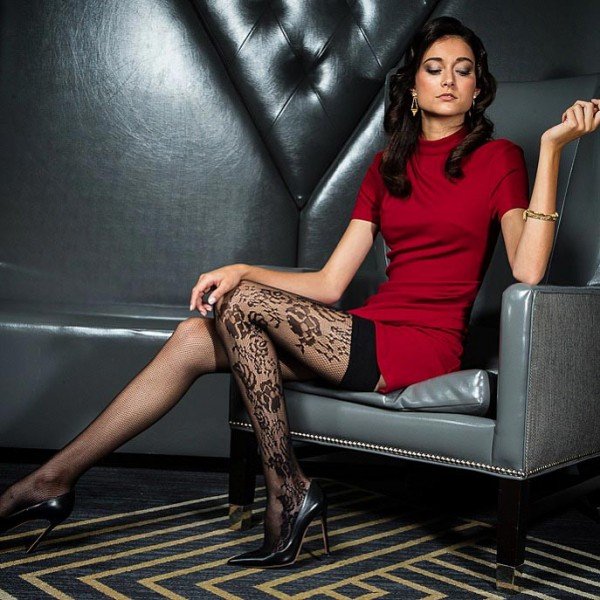 Now it's time to spoil the ladies. VienneMilano is a luxury hosiery brand, all of their products are made in Italy. From stockings to keep you warm during winter to leggings to look and feel your best for a night out, order at VienneMilano.
Confitex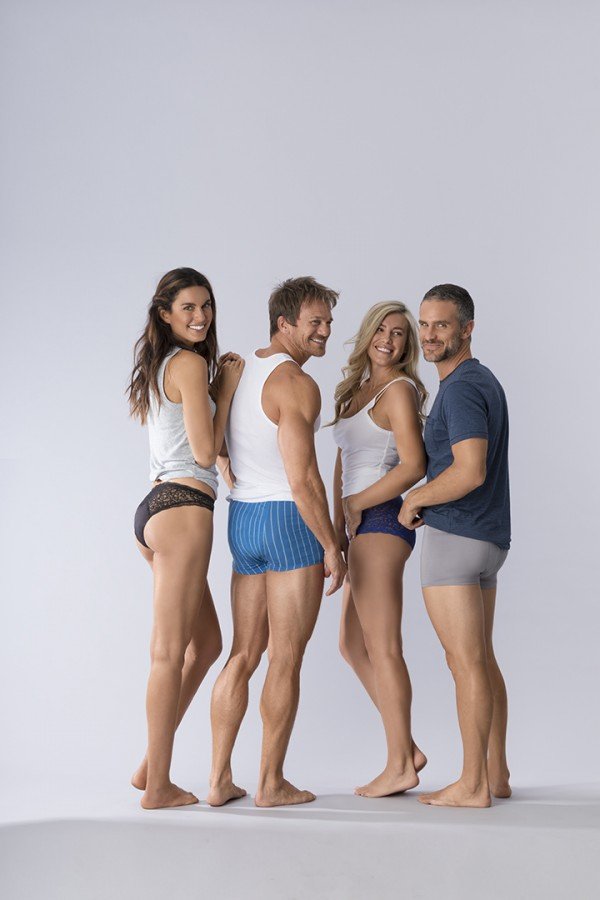 So you have shopping covered for the guys and gals in your life, but finding something for the older generation can be tough. Confitex is applying high fashion design to a traditionally unsexy category: leak-proof undies.
Confitex takes a discrete and fashionable approach to designing absorbent underwear that looks and feels like regular underwear and lingerie. Made with high-quality fabrics and patented textile technology, Confitex underwear breathes naturally, absorbs moisture and provides all-day protection against light to moderate bladder leakage. Confitex is available in a variety of colors, sizes and absorbency levels in both women's styles (hipster, boy leg and full brief) and men's styles (full brief and short brief) at Confitex.
Head over to page 3 for Fitness!
Gym1 – Editor's Pick
The world's smallest and most versatile home gym that secures to your doorway, Gym1 brings the fun of exercising indoors, where kids and adults can swing, climb, stretch, crunch, lift, pull, yoga and exercise all from your own doorway.
It's a revolutionary way to get moving and stay active day or night, and a wonderful investment in your health and happiness, and with all the attachments for a variety of activities it's truly the only gym you'd need at home. Get a jump on your 2018 fitness goals with a Gym1.
Oska Pulse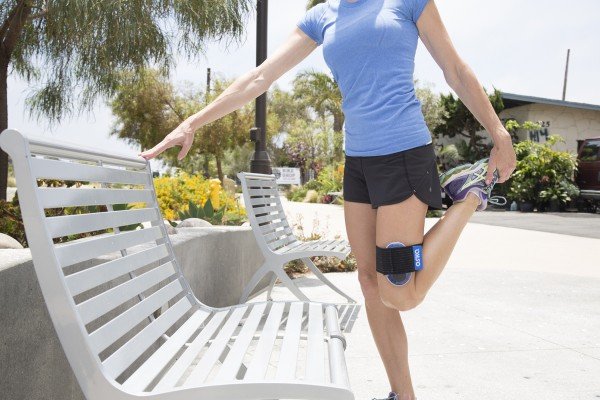 Oska Pulse is a brand new pain relief health-tech wearable product (it can fit in pockets, purse or backpack) great for men and women of all ages who have minor aches and pains (back, knee) to chronic pain (fibro) and are looking to find relief.
Great for after workouts, yoga, running, tennis, golf, travel –and of course, working all day on your feet. It's a treat for nurses and can be found at Oska Wellness. Take $50 off with SCRUBS50.
Find Food & Drink treats on page 4!
Avitae Caffeine Water – Editor's Pick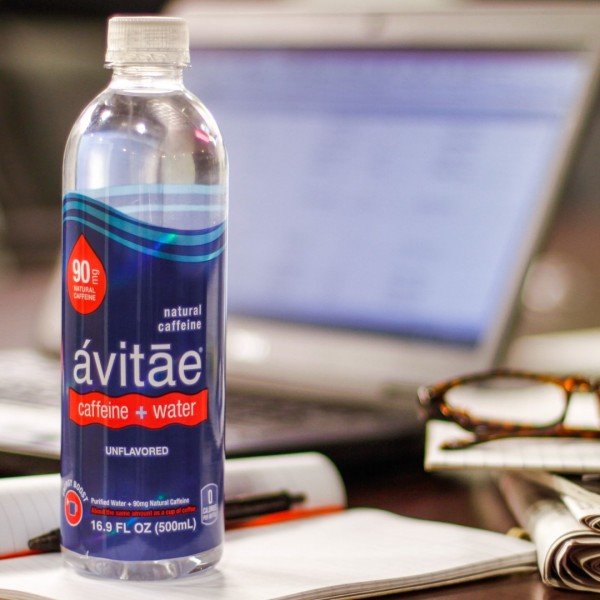 Nurses are no strangers to the strong feeling of needing a boost of caffeine (sometimes you just need that instant-go to get through a long shift), but it is often delivered with added sugar and calories. One solution is Avitae Caffeine Water – healthy hydration with a natural caffeine boost.
Made with purified water and natural caffeine, zero-calorie, zero-sugar Avitae caffeine water provides a healthier alternative to sugary sodas, teas, energy drinks, or a cup of coffee packed with cream and sugar. Think plain water is boring? They offer fruit flavored and carbonated options at Avitae.
SeaSnax – Editor's Pick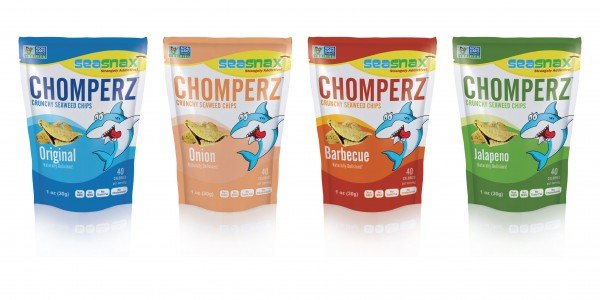 Check out Sea Snax seaweed sheet and tasty Chomperz. Each batch boasts a clean ingredient label with only 40 calories per serving, free from msg, free from GMOs, and you won't find any artificial flavors or preservatives in these delicious bites! Chomperz come in a wide array of flavors including original, barbecue, jalepeño and onion. Order them at SeaSnax.
Owl's Brew
Owl's Brew is an all-natural craft cocktail mixer fresh-brewed from tea and botanicals and designed to pair with liquor, beer, and wine.
They have special holidays flavors that you don't want to miss out on at Owl's Brew.
Zen Blends
These meticulously-crafted spice blends make it a snap to create wholesome, sumptuous dishes using a standard slow cooker and minimal prep time. It's a match made in heaven for nurses.
Committed to providing opportunities for adults with special needs, they outsource their packaging to a company that employs adults with developmental disabilities. In addition, a portion of every purchase goes to Drishti Donation, their giving-back program, which provides cooking classes to adults with special needs and slow cookers to their community kitchens. Get yours in stores or at the zen of slow cooking.
The best of Home items are on page 5!
Lorena Canals – Editor's Pick
These cozy, warm, and machine-washable rugs, cushions, and home blankets that are the perfect way to warm up and style up your home during the colder months of autumn.
Each of Lorena Canals' machine-washable, versatile, all natural, and eco chic rugs, cushions, and home blankets is individually and carefully handmade, making each one unique. Lightweight for ease in transportation, they are soft and cozy, bringing warmth and sweetness to any room. Stop missing out and get yours at Lorena Canals.
Birdie by OLIKA – Editor's Pick
Birdie by OLIKA is an adorable bird-shaped 2-in-1 hand sanitizer containing a spray and dry wipes for additional cleaning. Their birds combine functionality with personality to be the perfect product for those who are constantly washing/sanitizing their hands like nurses!
With soothing essential oils and nourishing aloe vera, their natural formula quickly cleanses yours hands and leaves them feeling refreshed. Grab a few for yourself and your nurses station at OLIKA.
One Fur All Candles – Editor's Pick
As much as we love our pets, they often add unwanted odors in our living space that can be difficult to control. There are various pet odor elimination products available on the market; however, One Fur All has created a unique line of candles, wax melts, room freshening sprays and car fresheners that contain an effective odor neutralizer to create the freshest environment.
All of their products are made in the USA, pleasantly attractive, long lasting and satisfaction guaranteed. Find the perfect gift for the pet-lovers in your life at One Fur All.
Treat yourself with Leisure gifts on page 6!
Lifetherapy Bath & Body – Editor's Pick
Lifetherapy has created a few "most coveted" products to soothe the skin and rejuvenate the mind.
With winter approaching these would be perfect for frequent hand washing, ultra long days, tired feet and a re-set of the mind. Find your special gift at Lifetherapy and use SCRUBS25 for an exclusive 25% off!
TravelWise Weekender Bag Set – Editor's Pick
On the go this holiday season? The TravelWise 5 Piece Packing Cube Set is a travel essential that allows clothes to stay folded and neat when packed in their own "small drawers". The cubes are fantastic for staying organized on both short and long trips and help travelers avoid over packing.
Constructed of lightweight, durable nylon, these multi-sized cubes compartmentalize similar items such as shirts, pants, swimsuits and electronic accessories to streamline packing. The open mesh top makes searching for misplaced items a thing of the past and our five color choices allow each traveler to have their own individual set. Find yours at EatSmart or Amazon.
Crated With Live – Editor's Pick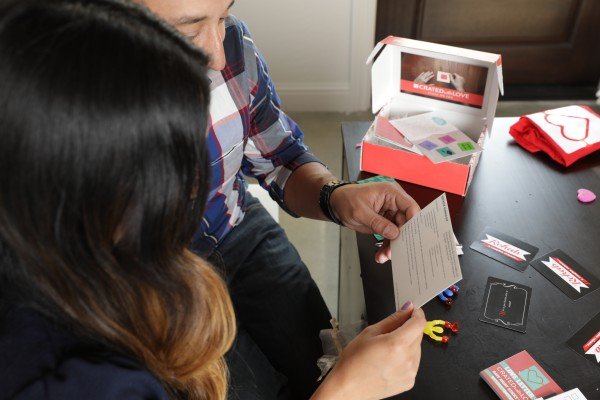 Being a nurse is one of the hardest professions around, especially if you're married. Long hours are tough on relationships, but couples that have "couple time" once a week are 2.5 times more likely to classify their marriage as very happy and are 2.5 times less likely to divorce.
That's where Crated with Love comes in. They deliver specialized date night activities focused on improving a couple's relationship skills. Between a demanding job, bills, family obligations, and other contributing factors, making time for date night can be difficult and we take the guessing out of date night. Order yours at Crated With Love.
Cozy Reader Club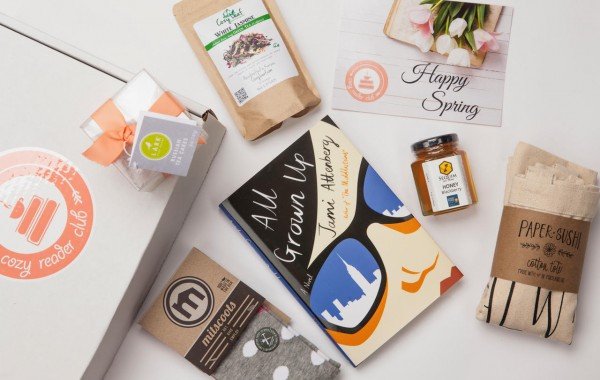 Cozy Reader Club features a monthly box including a recently released women's fiction novel, beautiful handmade items, small craft artisan coffee or tea, and gourmet handcrafted treats. They focus on locally made and artisan products and support small businesses throughout the US.
Their boxes provide everything busy women and moms need to curl up with a good book and take some meaningful time for themselves. Subscribe at Cozy Reader Club.
SEE MORE IN:
Featured Articles, Lists and Ideas for Nurses