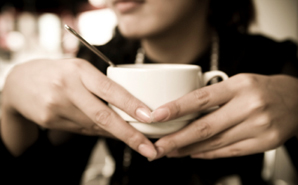 As a Registered Nurse of 37 years, I've seen many changes in the healthcare delivery system.
The older I get, the more I want to get back to nature and more natural things. Nursing is not only stressful—it's just plain hard work. As caregivers we often neglect ourselves. So I learned a few tricks when I was a young nurse and mother to take care of myself when I can, and do it with what I have at hand.
After working long hours, I like to take some "me time." It's not always easy, especially when you have young children and a full-time job. I had to get creative and be cost-effective. I also wanted to look and feel good.
So here are a few herbal tea recipes that I used back then—and continue to use today—to suit my needs.
Tea to relax after a 12-hour shift
4 or 5 linden flowers (sweet, relaxing)
1 tsp. chamomile (sweet, mildly sedative)
1 tsp. mint (sweet, spicy)
2 leaves fresh scented leaf geranium (spicy, balancing)
1 tsp. lemon balm (green, relaxing)
Steep 5 to 10 minutes and sweeten with honey if desired.
Tea for focus and concentration
This tea promotes a feeling of well-being, energy and mental focus.
3 parts lemon balm herb
1 part lavender flowers
1 part rose petals
1 part spearmint tea
1 part St. John's Wort
½ vanilla bean
Honey or lemon to taste
Mix all herbs and flowers in a bowl. Store in a glass jar. To prepare the tea, use 1 to 2 teaspoons of herbs per cup. Pour hot water over herbs and allow to steep for 5 to 10 minutes. Flavor with honey or lemon if desired. Drink up to three cups per day.
Replenish-your-energy tea
1 part roobois tea
½ part fresh grated ginger
1 part fresh mint
Add the herbs to boiled water and cover. Let steep for 20 minutes, strain and store in a quart jar in the refrigerator. This blend will keep for 3 days. Pour out 1 cup, warm it and drink several times daily or before bedtime as needed.