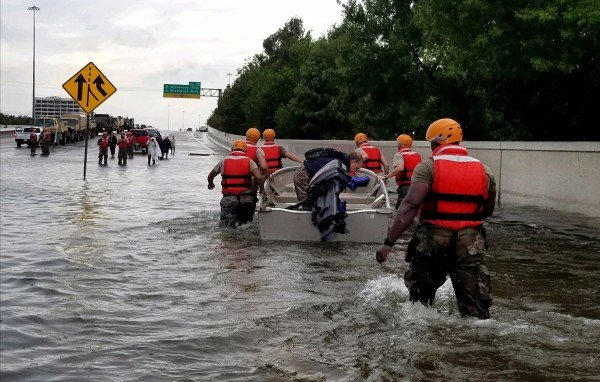 With all the natural disasters that have struck the U.S. in recent weeks, from Hurricane Harvey and Irma to the wildfires that raged across many western states, it seems as good a time as any to discuss disaster preparedness. Fortunately, September is National Preparedness Month. The theme this year is "Disasters Don't Plan Ahead. You Can."
It's never too late to prepare for disasters. By having discussions with family members, friends, and community leaders, every family can ensure that they have a plan in place for when disaster strikes. In fact, that's the overall goal of National Preparedness Month: to raise awareness of disaster preparedness and to boost the number of individuals and communities that take part in active preparedness and disaster planning. That way, when a hurricane, tornado, flood, or any other number of disasters does occur, people are ready.
Lessons Learned from Houston and Hurricane Harvey
Hurricane Harvey slammed into the Houston area on Aug. 25, and the community is still reeling from the devastation. Fortunately, some community members are looking at the unfortunate series of events as a platform for change when it comes to preparedness. Some of the major lessons learned from Hurricane Harvey include bits of advice like expect the best, but always prepare for the worst to happen.
All too often, people think bad things won't happen to them. In Harvey's case, many people thought they would be unaffected by the flooding. Unfortunately, the hurricane ended up flooding large areas of Houston, including residential areas. This is bad news for many homeowners because it's estimated that only 15% have flood insurance. Because the flooding resulted in billions of dollars' worth of property damage, this is perhaps one of the biggest lessons that people can learn from Hurricane Harvey. Hope for the best, but buy flood insurance and other precautionary insurance plans just in case.
However, not just homeowners learned a lesson from Hurricane Harvey. Governmental officials and city leaders should take away the lesson that disaster preparedness is a shared responsibility between residents and city leaders. As Hurricane Harvey passed through Houston, many reports shed light on Houston's infrastructure and land-use inadequacies; many areas don't handle stormwater drainage very well.
Page 2: How Hospitals and Nurses Can Prepare and Respond to Natural Disasters