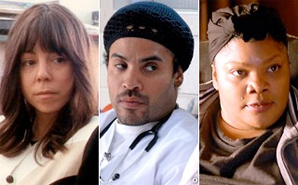 Yes. I'm doing it again. Using a play on words in my blog title. What am I talking about? I'm, yet again, discussing the portrayal of male nurses in the media. Over the summer we were attacked from different angles through new television shows ( Nurse Jackie & HawthoRNe & most recently Mercy), this time it's Hollywood.
Each time, this summer, we got a different 'taste' of what the media and the public 'think' a male nurse is or would be. All the stereotypes surfaced at some point during all this onslaught. Everything from the 'gay' male nurse to the 'why aren't you a doctor' role was spit out at us. Thrown into the mix we got a small glimpse of male nurse actually 'doing' the job of nurse – but for the most part we've been slapped in the face with all the popular and well known rumors and stereotypes of a male nurse.
This comes as no surprise to me. I mean this is the media. In the end it's about making money and pleasing the masses. If you're going to put that role out there for the public to see – they need to relate to what they know (or at least what they THINK they know). If you were to put a male nurse out there in the media and have him be and perform like we really do – the only people that would understand or accept it would be those who have been treated by a real male nurse, or have some type of medical knowledge and background. I've said this once, and I'll say it again: 'Those who need us, know us. Those who know us, know the difference'.
This is why these stereotypes exist. It's all about the public's acceptance and their reality. Everyone understands the 'gay' male nurse jokes. Everyone gets the 'why aren't you a doctor' male nurse parody. Everyone chuckles at all male nurses being a failed 'jock' – we have muscles to help you, but that's all we're good for. This list goes on.
So now it's Hollywood's turn. It comes in the form of Lenny Kravitz. Yes you read that right. Lenny Kravitz. The new movie 'Precious' premiered in select theatres this past Friday – and the 'controversial' movie is all the buzz right now. For those of you who don't know anything about this movie here is a quick rundown:
"Clareece "Precious" Jones is an overweight, illiterate African-American teen in Harlem. Just as she's about to give birth to her second child, Jones is accepted into an alternative school where a teacher helps her find a new path in her life." – Yahoo Movies. You can also view the movie trailer preview via YouTube.
Did you notice Lenny Kravitz? Yep. He's playing Clareece's male nurse. The lead character is having her second child as a teenager and Lenny Kravitz is her nurse. I 'Google'd' the movie and Lenny's role. All I could find is that he plays a nurse or nurse's aide – they really didn't elaborate.
So Lenny Kravitz ehh?
Heh heh
OK. OK. Do you really think Lenny Kravitz fulfilling this role was by accident or happenstance? I think it speaks volumes about him as a person, a performer, and an actor. I mean when is the last time you heard or read his name in the media circles? For me I can't honestly remember. All my thoughts and memories about him are all good. I love him as a performer. And yes, I love his music – so maybe my opinion is a lil' biased.
What could be better for a male nurse?
I mean let's be honest here guys and gals. He's easy on the eyes. Need I say more on that subject?
Secondly look at his 'persona'. The way he has always carried himself. Soft – but strong. Passively aggressive. Demanding presence with a humble and amorous demeanor.
What better way than to subconsciously turn the public's view of a 'male nurse'?
Just my humble opinion. 🙂