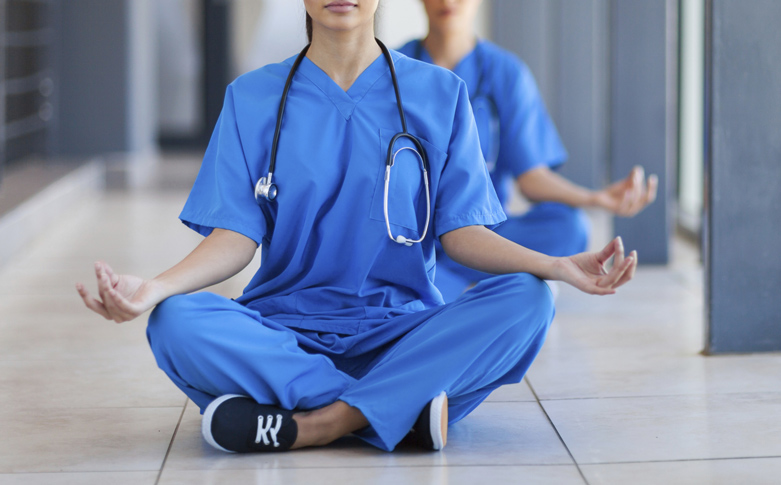 iStock | michaeljung
The transition from the classroom to the workplace can be tough. Sure, the first round of learning pains is behind you, but so are the benefits of a controlled environment. And you know what they say: You don't know what you've got until it's gone.
Concerned that the bulk of training that nurses receive is rooted in "stable, theoretical examples," one professor is developing a new approach that's designed to prepare nurses for a more volatile daily reality. And it's all rooted in that tricky little theory you might have encountered in a bout with advanced science: Chaos Theory.
Read on to discover how Dr. Elena Capella, an assistant professor and the director of the online Master of Science in Nursing program at the University of San Francisco's School of Nursing and Health Professions, is tapping into the Chaos Theory, as well as self-reflection, to lower stress and improve the effectiveness of nurses.
But first, let's take a moment to review just what the Chaos Theory is:
"Chaos is the science of surprises, of the nonlinear and the unpredictable. It teaches us to expect the unexpected. While most traditional science deals with supposedly predictable phenomena like gravity, electricity, or chemical reactions, Chaos Theory deals with nonlinear things that are effectively impossible to predict or control, like turbulence, weather, the stock market, our brain states, and so on."
Okay, so what is Dr. Elena Capella actually doing with it?
"Chaos theory just says that things are loosely associated," said Capella. "We try and be organized and directed in our approach, we have a lot of science, we have a lot of protocols, we have all this standardization, but you're dealing with people, and people introduce all sorts of complexities to the picture. There are patients that don't follow protocols, there are patients that have different backgrounds and understandings, there are miscommunications, there are problems with coordination. When you start introducing so many different pieces to an environment like healthcare, then it starts to become disorganized and very chaotic."
It is at this point, according to Capella, that you need someone to step in as a reorganization force, someone who can redirect everyone's attention and energy in an efficient manner—which is what she is training her nurses to do.
Capella goes on to explain that chaos is simply natural, and that understanding instability on a deeper level can help nurses assess and cope with overwhelming situations. Even when "they're at the maximum of their intellectual limits."
But an analytical mind isn't all there is to it:
She also understands that in order to be a successful nurse, students have to reach an almost zen-like mindset. Thus, her coursework includes a fair amount of personal reflection practice as well.
"We really draw upon the students' professional experiences," said Capella. "They're often discussing what's happened to them (in a very confidential way) and they describe these very murky situations they're in, and how they either solved the problem or wished they would have solved the problem. For a lot of them, it's really the first time they've reflected on their practice."
And Capella is confident in her methods:
"As students go through the program, they are being transformed," said Capella. "We are getting the students ready. We aren't sure what for exactly, but we are giving them the skills and the confidence and the language they need to perform better in their practice. Over time, the students become better at their work, more scientific in their approach, they use evidence and research much better, and they are able to be champions and advocates for patients."
Fascinating stuff, right? To read more, check out the full article by The Huffington Post here. Then, tell us what you think about Capella's logic in the comments section below!