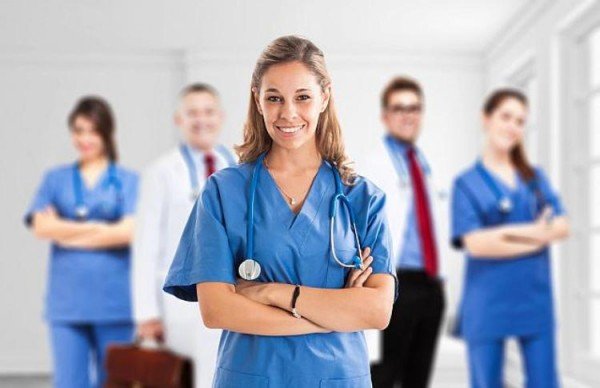 The short answer is yes, you can still become a nurse if you currently only have a 2.5 grade point average. But it's also more complicated than that. Through taking proper action to market your individual medical qualifications and raise your grade point average enough to get into nursing school, you can become a nurse.
What It Takes to Get Into Nursing School
Just like the nursing profession, getting into nursing school is no small undertaking, but it is worth every bit of the dedicated effort that is required. Before you become an expert in helping others, you will first need to master the practice of helping yourself. By doing your best as you continue your education, you will pave the way for your future. It is important to figure out early on which type of nursing interests you the most. Knowing which type of nurse you wish to be will help you focus on which type of degree you need. Every degree pathway requires a unique course of action.
According to Allnursingschools.com, if you adhere to the following rules while studying to become a nurse, getting into a great nursing school will not be a problem:
Graduate high school with a GPA of 3.0 or higher. Some schools accept a GPA of 2.5, but the higher the GPA, the higher your chances are at acceptance.
Take the Test of Essential Academic Skills. Study to get the highest score you can on this test, which covers the essential subjects of English, mathematics, science, and reading comprehension.
Volunteer in a medical program while attending high school or community college. Medical volunteer work looks excellent when applying for nursing school and provides great hands-on medical experience, as well.
Have all of your educational transcripts ready to send. The more organized and cohesive your nursing school application is, the more qualified you will appear to be.
Research the specific application and attendance requirements for the nursing schools of your choice. This way, you can create the perfect application and, in turn, be the perfect applicant for the school you desire to attend.
If You Have a 2.5 GPA, Make Sure You Are Exceptionally Qualified
It is well known that colleges of all types, including even the top nursing schools, look at more than just the grades on every application. If you market yourself properly, the schools of your choice will be able to see just how much value you bring as a potential student and as a future nurse. Beyond the experiences themselves, you need to learn how to emphasize the importance of the amount of experience you bring, your willingness to learn and grow as a student of medicine, as well as your natural capabilities that no other applicant can bring to the table.
Roseman University of Accelerated Nursing reminds students with dreams of attending nursing school with a below-average GPA that having solid grades for prerequisite nursing courses can still be enough to get them accepted into the school of their choice. Every prerequisite that must be taken in preparation for nursing school is absolutely necessary knowledge for the nursing profession. Getting high grades in these courses tells nursing schools that you have a solid grasp on the foundational information needed to grow and succeed as a medical professional.
Even with a GPA that is slightly below what the nursing schools of your choice state as the GPA requirement, there is still a chance at admission. Striving to do your very best in every course you take will accelerate your GPA enough to a well-qualified level for any nursing school that receives your application. Don't just scrape by through making the minimal effort. Prove to the nursing schools you wish to attend and yourself that you have the drive and perseverance that it takes to be a great nurse. Do not throw away your dreams of becoming a nurse just because you have a less-than-perfect GPA. It is never too late to take the right course of action. Nothing will ever stand in the way of your success but you. If you know you want to be a nurse and you truly feel that nursing is your calling, you can make it a reality.
To learn more about what it takes to guarantee your admission into nursing school, check out our article, "5 Tips For Getting Into Nursing School."