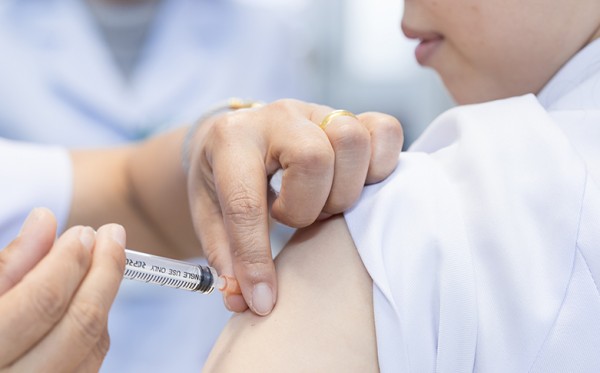 Vaccination protects Americans of all ages against harmful diseases. With children preparing to go back to school and flu season just around the corner, the National Public Health Information Coalition has selected August for the promotion of immunization awareness. During National Immunization Awareness Month, communities across America will unite to raise awareness about the valuable benefits of vaccination.
Immunization: Keeping America Strong and Healthy
According to the Centers for Disease Control and Prevention, vaccinations protect millions of Americans every year from getting deadly diseases. The NPHIC has centralized the August campaign around the major health advantages of immunization. Dangerous disease outbreaks are still very prevalent throughout the world and could occur at any time in the United States. The vaccination process helps strengthen the immune system, and it is considered very safe.
The human body is designed naturally to combat diseases at the first sign of infection. To prevent an illness from multiplying and infecting the entire body, the immune system produces a variety of white blood cells to attack the disease. Antibodies target disease-causing antigens, while T-lymphocytes fight to disinfect diseased cells in the body. The body's infection fighting process can last many days. After an infection, the T-lymphocyte cells of the immune system are able to detect the presence of antigens that carry a particular disease.
Vaccinations work by sending an "imitation" of a certain disease directly into the immune system. The body reacts to the imitation disease by creating antibodies and T-lymphocyte cells to fight off the infection. Vaccinations do not cause people to get sick. Vaccinations enable the body to build immunity to antigens related to specific dangerous diseases. Following vaccination, if a person becomes exposed to a specific disease, the immune system will be able to recognize the deadly antigens and protect the body against infection.
Vaccinations Are Important for Americans of All Ages
The NPHIC has designated National Immunization Awareness Month 2017 to raise awareness about the importance of immunizations for all age groups. Each week in August will shed light on recommended vaccinations for every stage in an American's lifespan:
Throughout all of National Immunization Awareness Month, information will be shared about important back-to-school vaccinations. Both parents and children can learn more about getting proper immunizations before school begins through the official National Immunization Awareness Month website. Take the opportunity this August to help raise awareness about the importance of immunization. By protecting ourselves with vaccinations against harmful diseases, we can all grow together for a strong and healthy future.
To learn more about the power of immunizations, check out our article, "5 Diseases That Have Been Almost Totally Eliminated by Modern Vaccinations."