This year's Emmy Awards presentation was a celebration of television unlike any other. The coronavirus pandemic has upended Hollywood as the biggest movies and television shows try to restart production without accelerating the pandemic. That meant no live audience for this year's telecast of the Emmy Awards on Sunday, September 20th.
Comedian Jimmy Kimmel, the host of this year's show, remotely interacted with a range of special guests and presenters, including Oprah Winfrey, Issa Rae, and Houston Texans player J.J. Watt. However, the Emmys did something different than what we've seen in past years. Instead of the traditional parade of celebrities only presenting the awards, the ceremony spotlighted a range of essential front line workers outside of the entertainment industry as well, including our very own Katie Duke, social media influencer, host of the Bad Decisions Podcast, and seasoned nurse practitioner.
It gave the Emmy's a chance to highlight hard-working individuals that inspired the TV shows we love so much. 
Why Katie Duke?
Duke is no stranger to the world of TV. While working as an emergency room nurse in New York City, she was featured on the Primetime ABC Medical Documentary series NY MED, and its spinoff series, NY ER on the Oprah Winfrey Network, TLC, and Discovery Life channels. She has since become a star on social media, where she talks candidly about her experiences as a nurse. She encourages her followers to speak openly and honestly about their lives – including challenging moments – instead of airbrushing out life's less attractive experiences. 
After 15 years of experience as a nurse practitioner, she has spent the last four years working as a board-certified acute care nurse practitioner, specializing in inpatient cardiology and cardiac surgery at Mount Sinai Hospital in New York City. In 2019, to much success, she partnered with Cherokee Scrubs to create the first ever partnership between a scrubs collection and a nursing professional. Her stories and experiences have been an inspiration to nurses all over the world. 
She's also the host and creator of the Bad Decisions Podcast where she explores some of the most pressing issues in nursing today. It's designed to help you learn from other people's mistakes, so you can avoid making bad decisions on the job.
From the Hospital to the Production Studio
2020 is known as the Year of the Nurse and Midwife; it's also been a whirlwind of a year for healthcare professionals. Having Katie Duke present at the ceremony is a beautiful way to commemorate everything that nurses and frontline workers have done for us over the last nine months and throughout their career. Healthcare providers continue to inspire television shows, from medical documentaries to harrowing dramas such as Chicago Med. Working in healthcare can feel like working in a warzone, so it's no surprise that we continue to tell their stories on the small screen.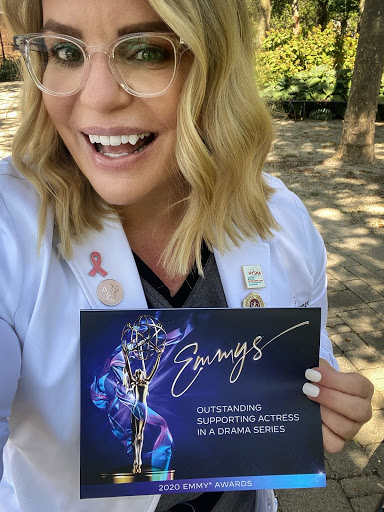 Katie recorded her segment for the Emmy Awards ceremony in New York City. Presenting the category for "Outstanding Supporting Actress in a Drama Series," which went to Julie Gardner of Ozark, available on Netflix.
Katie donned her very own scrub line from Cherokee Uniforms, with a new collection available October 2020 from InfinityScrubs.com during the broadcast. See below for a sneak peek of the new Fall line.
@_wellhellopanda @averyywoods @thekatieduke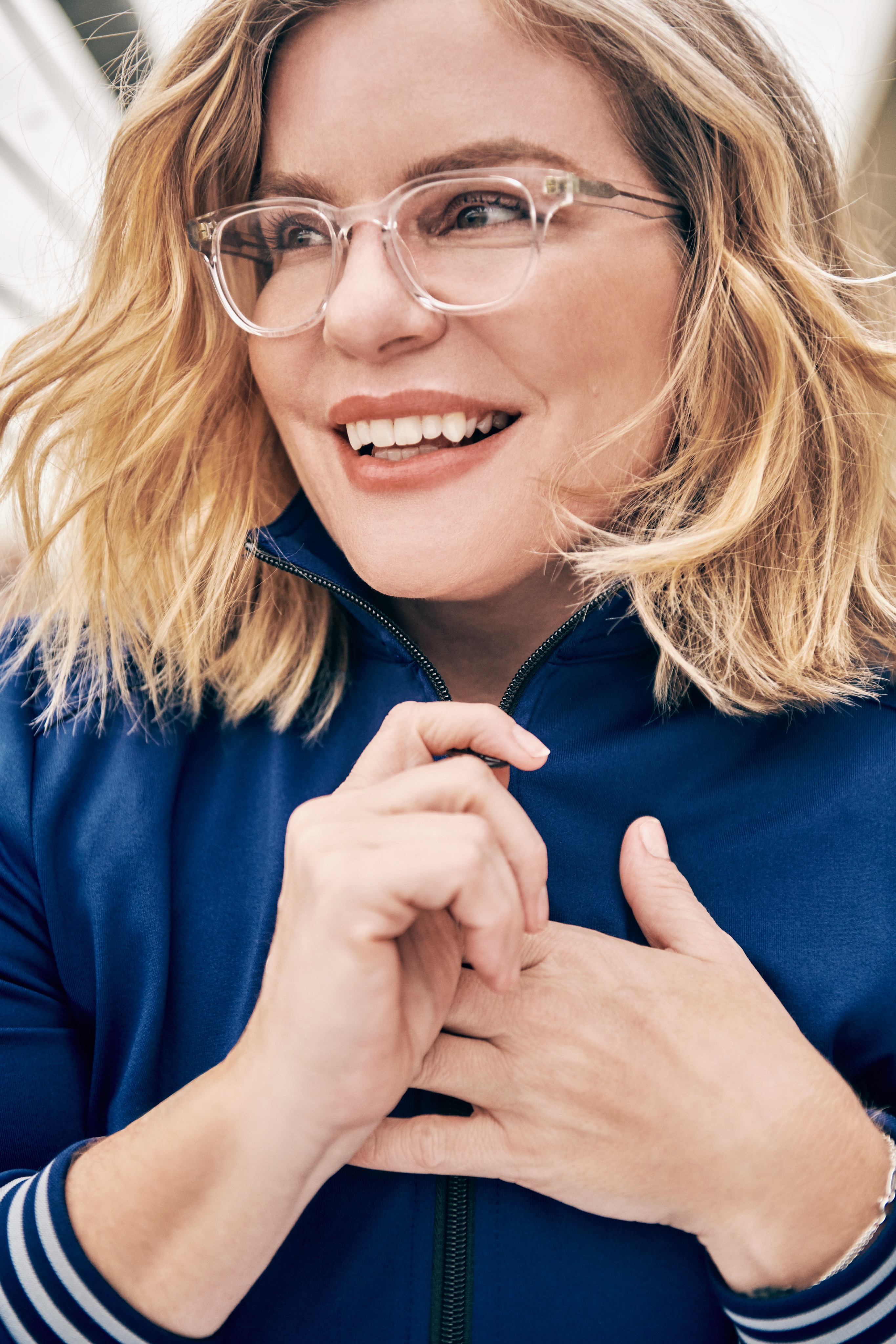 Scrubs Magazine is thrilled that Hollywood took this opportunity to select Katie to recognize and celebrate healthcare workers all over the World. It's definitely a first. 
Follow Cherokee Uniforms on Instagram at Instagram.com/cherokeeuniforms.
Katie Duke at Instagram.com/theKatieDuke.
And Careismatic Brands at Instagram.com/careismaticbrands.
You can follow everyone involved in the Emmy's at:
@televisionacad
@jimmykimmel
@abcnetwork