Inside the Winter 2010 Issue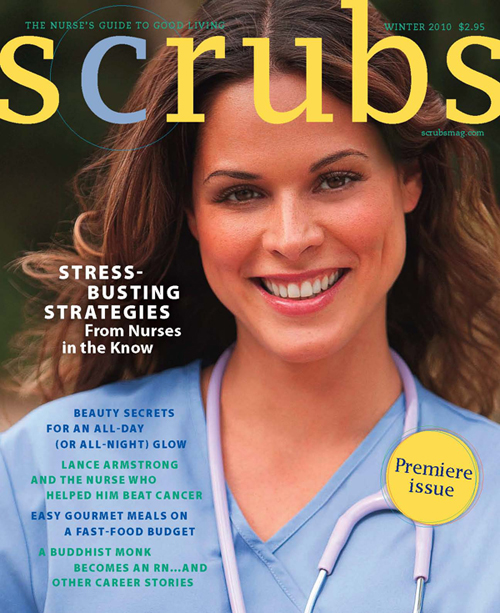 FEATURES
---
Lance Armstrong — The Race of My Life (and the Nurse Who Helped Me Win It)
Smart Money — Good Bargains in Bad Times
Photo Essay — The Many Faces of Nursing
Nurse Myths — Have You Heard About the Nurse Who . . . ?
Love and Work — The Dish About Dating Coworkers
Second Acts — 7 Nurses Who Chose Nursing as a Second Career
Under Stress and Overwhelmed — How to Cope When You're at the End of Your Rope
My First "Condition A" — A Personal Account by Theresa Brown, RN
The Frugal Foodie — How to Turn Out Gourmet Meals at Fast-Food Prices
Beauty — Look Great from 8 to 8
VITAL SIGNS
---
The Real Nurse Behind NBC's Mercy — And Other News for Nurses on Life, Style and Work
Tell Us What You Think – What Benefits Would Make the Biggest Difference?
Busman's Holiday — A Review of the Video Game Hospital Hustle
IN EVERY ISSUE
---
Editor's Letter
Scrubs Chic — Workwear with Flair.
Plus, get the latest scrubs style tips, including DOs and DON'Ts, outfit selections, and our Scrubs Stain Removal 101 tool!
---
Where to buy
Find a retailer
Want your own copy of Scrubs Magazine? Print editions are now available at retailers nationwide!