Having one of those days (or, ahem, one of those months?). We feel ya! The perfect salve? An inspirational, motivational poem to remind you just why you became a nurse in the first place.
Scrubs reader Edwin C. Hofert wrote this beautiful poem and posted it to our Facebook wall–we loved it so much we couldn't resist sharing it with you. Remember it when you're having a tough day…and know how much we all appreciate what you do!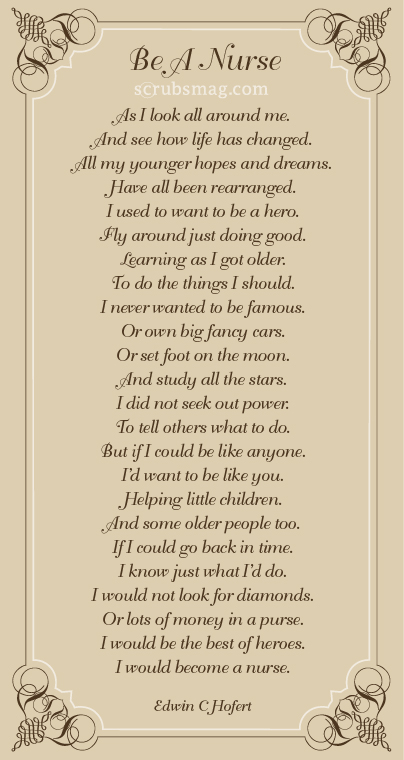 Do you write amazing poetry about nursing? Have a great story from the front lines that you know your fellow nurses would enjoy? Share your stories here–we'd love to read them!