Feeling burned-out on nursing? Ready to quit your job and do anything, anything, just to get away from patient care? Check out these four inspirational photos to remind you why you got into the business of caring in the first place.
1. "I love for a living!"
We know–you do about a million important things for your patients, every single day. But one of the most important? The love you give every single person you encounter.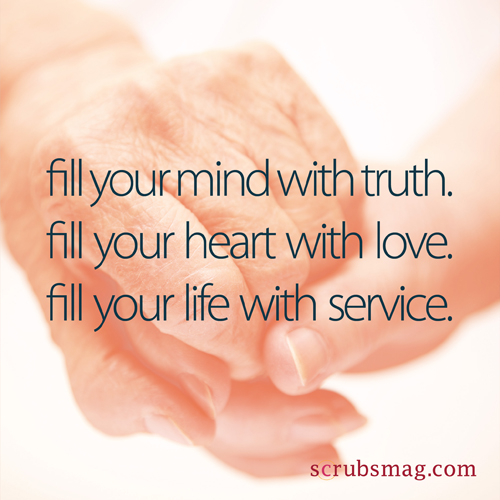 NEXT: What nurses really do!