"Bound by paperwork, short on hands, sleep, and energy… nurses are rarely short on caring." –Sharon Hudacek, A Daybook for Nurses
Need a little boost to help you get through a tough day? We love Academic Marketing's amazing video about why nursing is so important. Check it out below:
We love that the video is short and to the point, and offers a few facts and figures but mostly speaks directly to the heart. Also, everything is displayed in clean and gorgeous graphics like the one below: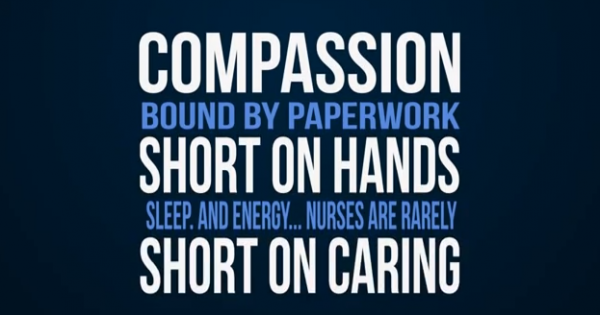 What sweet nursing related videos have you seen lately? Leave us links in the comments below!