The 3 big myths about the dreaded Joint Commission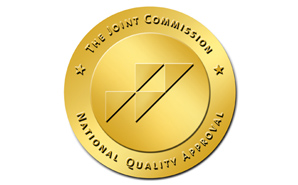 Walk into a hospital anywhere in the country and announce the words "Joint Commission alert" and I can guarantee the response would be looks of sheer terror, desperation, and panic. Okay, so I over-exaggerate a tad. But in all seriousness, I think the looming idea of Joint Commission surveyors in a hospital puts most nurses on edge. The mere fact that these visits are unannounced is enough to make anyone nervous.
As a new nurse, I was terrified of stories about Joint Commission visits and always hoped that the visit would fall during a week of night shifts so I could avoid the torture. Elder nurses claim that the surveyors pick out weak (new) nurses to interrogate and basically lead you to believe that the hospital's accreditation status falls on your shoulders, and only yours.
Similar to a college hazing period, if you can get through a Joint Commission visit, you can officially be an RN. It's human nature to have a fear of the unknown, and for nurses new to the profession, simply the words Joint Commission sound daunting in themselves.
I'm here to dispel some of these myths about Joint Commission, formerly known as JCAHO, in hopes of decreasing anxiety and pointing out some benefits of the unavoidable survey at your hospital.
Myth #1 – the Joint Commission is the Big Bad Wolf
According to the website, "Joint Commission is an independent, not-for-profit organization whose mission is to continuously improve the safety and quality of care provided to the public by evaluating health care organizations and inspiring them to excel in providing safe and effective care of the highest quality and value."
Sounds great, right? Not yet all bright and cheery? How about this, the Joint Commission's slogan, Helping Healthcare Organizations Help Patients. That has a nice ring to it. Looking past the negative stigma attached to the name, the concept behind assisting healthcare organizations in better caring for their patients is actually quite a novel one, and one that should be widely embraced by healthcare providers.
Myth #2 – the Joint Commission is unnecessary

Hospitals are surveyed at least every three years and receive an official gold seal of approval via Joint Commission standards if they pass the "inspection." In many states, Joint Commission accreditation is necessary for receipt of Medicaid reimbursement.
Myths #3 – the Joint Commission hates nurses

Although the process can be  somewhat intimidating, the level of quality required to meet Joint Commission standards ensures that our patients, our friends, and our loved ones, if they should find themselves hospitalized, will receive proper, safe, and quality care. Prior to drafting this post, I perused the Joint Commission website and found some helpful and informative links including the master list of "do not use" abbreviations. I was also pleasantly surprised to read a document that highly promoted the nursing profession in suggesting ideas for advocating for advanced practice nurses, lowering nurse/patient ratio, how to create a more positive view of the profession in society, incentives for nursing school programs for recruiting students and faculty, and ideas to combat the nursing shortage, specifically the nursing faculty shortage. What came to mind after reading said article? Sometimes our biggest fans  are our biggest critics.
Four simple habits to prep for the Joint Commission

Label all medications to prevent error
Be diligent with charting and documentation
Store food in the kitchen and away from the nurse's station
Learn what you don't know
I used to compare the pre-Joint Commission preparedness time period at work to natural disaster preparation. But I started noticing the positive effects of working up to Joint Commission standards including labeling of all medications to prevent errors, increased effectiveness of transfer of care, diligent charting and documentation, and even small details such as less food at the nurse's station to improve sanitation.
I even find myself seeking out information that I use to simply overlook if I didn't know the answer. Sure, it's out of fear of being audited but I'm a more well-versed nurse because of it.
Although a seemingly intimidating process, if looked at with an open mind and an educated perspective, my hope is that nurses can learn to embrace a Joint Commission visit as a challenge that will enhance their workplace, promote quality care, and push them to take pride in their profession.