Las Vegas Shooting: Special Ed teacher, Kindergarten Teacher, Nurse Who Shielded Wife Among Those Killed
Among the at least 59 killed in a mass shooting in Las Vegas Sunday night was a special education teacher, a kindergarten teacher and a nurse from Tennessee who saved his wife's life.
Here is what we know about the 17 victims ABC News has identified.
Sonny Melton
Sonny Melton, R.N., was killed when a gunman opened fire on a music festival crowd from the 32nd floor of the Mandalay Bay Resort and Casino, his employer, Henry County Medical Center in Paris, Tennessee, said. According to White House press secretary Sarah Sanders, he died shielding his wife, Dr. Heather Melton, who survived.
"When the bullets began raining down, Sonny shielded her from danger, giving up his life to save hers," Sanders said at Monday's press briefing.
Thomas Gee, CEO at Henry County Medical Center, said in a statement, "The thoughts and prayers of the entire HCMC family are with Sonny and Heather's families."
Heather Melton, an orthopaedic surgeon, told NBC affiliate WSMV her husband saved her life. "He saved my life. He grabbed me and started running when I felt him get shot in the back," she said. "I want everyone to know what a kind-hearted, loving man he was, but at this point, I can barely breathe."
The medical center said it has "provided counselors for any staff affected by this horrible incident."
"This event is a traumatic life experience for those there and those that are a part of the HCMC caring community," the medical center added. "If you are struggling to understand this event or other types of losses, HCMC has staff available at Lake Haven Behavioral Center. HCMC will be offering information and mental health tips to our partners, families and our community throughout this month as we all begin to cope with this tragedy."
Sandy Casey
Another victim was identified as Sandy Casey, a special education teacher in Manhattan Beach, California.
Michael Matthews, superintendent of Schools at the Manhattan Beach Unified School District, said several other members of the school community were at the concert, including a principal and school psychologists.
"This is unbelievably sad and tragic," Matthews said in a letter to families. "We wanted to let you know so that you can be prepared to support your children and to help them process this information. As you can imagine, this loss is impacting many of our staff members deeply, and while we collectively grieve, we will be working to provide support to everyone affected."
Matthews said counselors will be available to provide support for students, teachers and parents.
Heather Alvarado
Heather Alvarado, 32, was a mother of three. She most recently lived in Colorado and had previously lived in Riverside, California.
Her aunt said Alvarado was initially listed as missing after her phone was lost in the aftermath of the Sunday night attack. But the family found out the tragic news early Monday.
Denise Burditus
West Virginia resident Denise Burditus died in her husband's arms. Tony Burditus wrote on Facebook that he lost his wife of 32 years, who was a mother of two and soon-to-be grandmother of five.
Susan Smith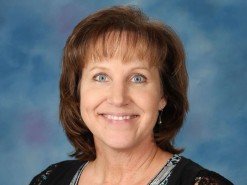 Simi Valley Unified School District employee Susan Smith was also killed while attending the concert.
Smith had worked at the Vista Elementary School in Simi Valley, California, for three years and the school district for 16 years, a spokesperson for the school district told ABC News.
Bailey Schweitzer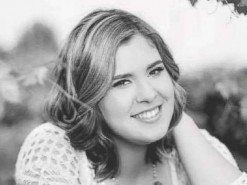 Bailey Schweitzer, a 20-year-old from Bakersfield, California, died in the shooting, according to ABC affiliate KERO-TV.
Her employer, Infinity Communications and Consulting, Inc., in a statement described her as a "ray of sunshine" in the office.
"No one could possibly have a bad day when Bailey was around," the company said.
Neysa Tonks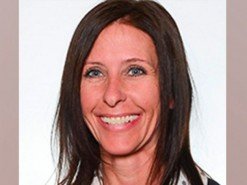 Victims Neysa Tonks leaves behind three sons, according to her employer, Las Vegas-based technology solutions company Technologent.
Technologent described Tonks as a "great mother, colleague and friend."
Carrie Barnette
Carrie Barnette, a member of the culinary team for Disney California Adventure for 10 years, died in the attack, Disney CEO Bob Iger said in a statement. Disney is the parent company of ABC News.
Another Disney cast member, Jessica Milam, was seriously injured in the shooting, Iger said.
"Our hearts go out to everyone impacted by the tragic events in Las Vegas -– the victims of violence, the witnesses, and the friends and families mourning loved ones," Iger said.
Dorene Anderson
Dorene Anderson was visiting Las Vegas with her husband and two daughters when she was killed, her friend, Marie English, told ABC News.
English said Anderson was the treasurer for the Cowbell CREW, a nonprofit based in Anchorage, Alaska, that supports local hockey teams.
English described Anderson as "very friendly and genuine," saying she had a "kind heart."
Jennifer Parks
Jennifer Parks, a teacher at Anaverde Hills, a public school in Palmdale, California, also died in the attack, the Westside Union School District announced. Parks had just entered her third year of teaching kindergarten at the school, the district said.
She was always enthusiastic, energetic, committed and dedicated to her students, her colleagues and was so proud to be a teacher. Her spirit was something to behold," the school district said. "The students who were instructed by her knew what it was to love learning as Jennifer gave them the sense of wonder, curiosity and excitement about all they did."
The district added, "Our team of crisis counselors are at the school to assist students, staff and family from this terrible event impacting those at Anaverde Hills School or elsewhere within the school district."
Lisa Romero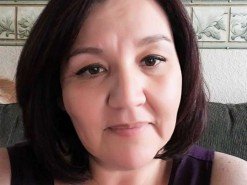 Lisa Romero, a discipline secretary at Miyamura High School in Gallup, New Mexico, also died in the attack, the school confirmed.
Rachael Parker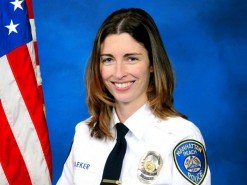 Rachael Parker was among two employees from California's Manhattan Beach Police Department who were shot, according to a police press release. Parker, a records technician, died in the hospital, police said.
"She was employed with the Manhattan Police Department for 10 years and will be greatly missed," the press release read.
The other department employee who was shot — a sworn police officer — suffered minor injuries, police said.
Dana Gardner
Dana Gardner, 52, a mother of three, also died in the attack.
Gardner's daughter, Kayla, was with her during the shooting but was not injured, Gardner's sister, Amber Harton, told ABC News.
Charleston Hartfield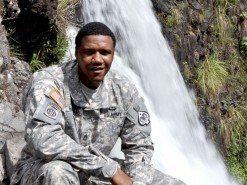 Charleston Hartfield, a Nevada Army National Guard Sgt. 1st Class, was attending the concert when he was shot and killed, the Nevada National Guard said.
"Charleston Hartfield lived to serve the public and protect his family," Brig. Gen. William Burks, the adjutant general of the Nevada National Guard, said in a statement. "He is the epitome of a citizen-soldier."
Brig. Gen. Zachary Doser, commander, Nevada Army National Guard, said in the statement, "Sgt. 1st Class Hartfield epitomizes everything good about America and those who wear the uniform representative of the most powerful Army in the world."
Chris Roybal
Southern California resident Chris Roybal, 28, died after he was shot in the chest, ABC Chicago station WLS reported. Roybal was a Navy veteran who served in Afghanistan.
Hannah Ahlers
Another victim was Hannah Ahlers, a 35-year-old mother of three from Murrieta, California, according to WLS.
Jordan McIldoon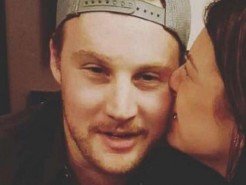 Jordan McIldoon of Maple Ridge, British Columbia, was killed in the mass shooting, CTV reported.
Angela Gomez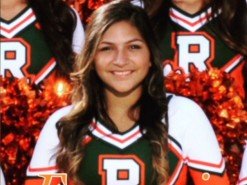 Riverside Polytechnic High School in California confirmed that Angela Gomez, a former student who graduated in 2015, died in the shooting.
The Sunday night shooting has become the deadliest in modern U.S. history. Besides the at least 59 fatalities, at least 527 people were injured. Police said that after the shooting, the lone suspect, 64-year-old Stephen Paddock, was found dead when authorities stormed his Mandalay Bay hotel room. The motive is unclear.