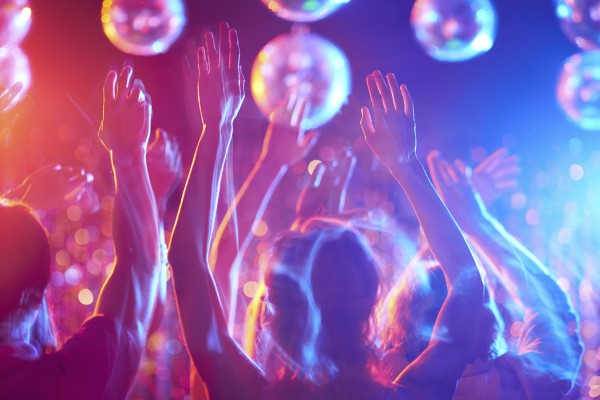 With cheap and easy access to music you love during the day, nurses can now unwind with a click on their cell. Of course, you don't want to waste that five-minute coffee run searching for a song to fuel your mood, but you can create a playlist ahead of time that will let you tune right in. But in this case, we created an amazing playlist just for you! Just press play below…
Nursing shifts are at times long and draining, both mentally and physically, necessitating a little pick me up. In no particular order, here are some great hits that span decades and genres, and still always manage to put the beat back in your step.
Outkast – "I Like the Way You Move" You are on the move all day long, and now you can feel that b.a.s.s. bass.
The Beatles – "Here Comes the Sun" It's alright, no matter how dark your day may get, the sun will always rise again.
Christina Aguilera "Fighter" Rather than get angry at a tough situation give it thanks for making you work that much harder to become the absolute best at your job.
Dexys Midnight Runners – "Come on Eileen" This is for when you just want to wax nostalgic and sing along to a song that lets you say "toora loora toora loo rye ay" out loud.
Queen – "We are the Champions" That's right, celebrate your nursing victories because you and your team are champions at what you do.
Madonna – "Vogue" Go ahead and strike that pose, there really is nothing to it.
Aerosmith – "Sweet Emotion" The hard, upbeat melody makes this a no-brainer for when you need a mid-shift pick me up.
Shakira – "Hips Don't Lie" For those nights when you are on and you feel empowered to take on any challenge.
Enrique Iglesias – "Bailando" No matter how much you feel like laying your head on the table, this track will get you back up on your feet again.
Red Hot Chili Peppers – "Give it Away" When it comes to freely giving away your time, energy and heart, no one does that better than a nurse.
Beyonce -"Irreplaceable" You and your dedication are irreplaceable, and this song will help to remind you of that.
TLC -"No Scrubs" If only for the one chance to get to sing about how much you wish you could change back into your "real" clothes.
Kelly -"Ignition" The underlying beat of this song is enough to put the bounce bounce back into any nurse's step.
Usher -"Yeah!" That's right, take that and rewind it back when you just got to show off your exceptional nursing skills.
The Pussycat Dolls -"Don't Cha" Another goody for when you are riding high after a medical victory.
Gwen Stefani -"Hollaback Girl" This song is infectious for when you want an instant spirit lifter.
Neil Diamond – "Sweet Caroline" Just listen to the first few chords and you are already smiling again.
The Doors – "Love Her Madly" Imagine your patients thinking this every time you provide them with care and then walk right out the door.
B52's – "Love Shack" Don't be shocked to catch your fist banging the table as you knock a little louder sugar
Stealers Wheel – "Stuck in the Middle With You" Clowns to the left to me, jokers to the right. We have all felt those moments during a shift, and this song will help to remind you that it is only for a moment.
Guns and Roses – "Welcome to the Jungle" Well, because let's face it, sometimes that's what it is.
Alicia Keys – "Girl on Fire" Need to get fired up before you start making your next rounds?
Adele – "Rolling in the Deep" That beat, that voice. If you learn one thing from Adele it should be to never underestimate what you can do.
Taylor Swift -"Shake it Off" You'll know those moments when you have to just shake it off.
Mark Ronson – "Uptown Funk" No explanation necessary.
Of course, you also have your own personal favorites for personal reasons that you should add on to your shift playlist. And if they are really, really good, please share them with us in the comments!