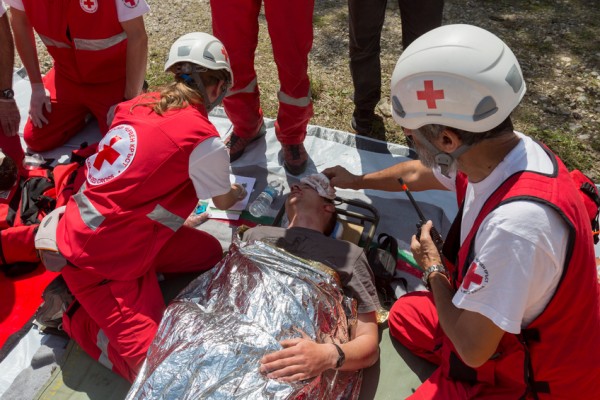 As a medical professional, you likely have an innate sense of compassion and desire to assist others. After all, your job involves treating patients and helping them live a higher quality of life. Because you are so empathetic, you might find volunteering especially rewarding.
Working at a soup kitchen or walking dogs at the local animal shelter are rewarding and helpful services. As a health care professional, you may benefit from selecting medical-related activities. This way, you not only experience the warmth associated with good deeds, but you expose yourself to new health concepts and patient cultures, ultimately making you a better provider.
Check out these volunteer opportunities for medical personnel:
[read more="Read more" less="Read less"]
Project Hope
Whether you want to work on U.S. soil or overseas, you can find unique opportunities with Project HOPE. Those involved in this organization range from pediatric nurses to physicians, and volunteer openings appeal to a wide variety of skills and interests. For instance, nurse volunteers can train local medical personnel in Andrej Pradesh, India, which requires a minimum time commitment of three weeks. Meanwhile, Wuhan University HOPE School of Nursing in China needs PhD-level nurses to teach undergraduate classes for at least one semester.
Costs for volunteering with Project HOPE depend on the project. For example, volunteers embarking on the opportunity to train medical personnel in India must pay for their airfare, Visa and part of room and board. Those venturing to Wuhan University HOPE School of Nursing in China, on the other hand, receive a free round-trip and housing and get a stipend for transportation and meals.
International Medical Corps
If you're looking to assist people with urgent needs, consider volunteering with the International Medical Corps. The organization's emergency response volunteers are trained medical professionals who travel across the globe to provide immediate care in disaster scenes.
This route requires some serious commitment, though. You must be prepared to leave with only 72-hours notice, and you'll stay at the site for two to eight weeks. However, you might find the time commitment well worth your effort. This organization's volunteers have done some incredible work, including rushing to Haiti when the earthquake hit in 2010. They also responded to the Ebola crisis in Liberia just three days after its government declared a state of emergency.
Samaritan's Purse: World Medical Mission
A Christian organization aimed at providing health care across the world, Samaritan's Purse has opportunities for many different medical personnel. Through its ministry World Medical Mission, the group serves hospitals and clinics in developing countries, supplying both equipment and care. Samaritan's Purse works to match individuals with the right mission trip by looking at their interests, skill levels and time constraints. The organization also helps coordinate your transportation, housing and Visa requirements in addition to guiding you through the financial process.
American Red Cross
Registered nurses have a unique opportunity to become a part of the Red Cross's Regional Nurse Network. Nurses in this group train volunteers, help recruit individuals to participate in community service, aid in disaster relief and run blood drives. By joining this cause, you not only assist people in need, but you gain valuable management experience that can benefit your career.
Medical professionals have unique volunteer opportunities that can make a true difference in the world. Look for organizations with missions that align with your values for a truly rewarding experience.
Preparing for a trip or just need new scrubs? Check out the deals at Scrubs & Beyond here.
[/read]