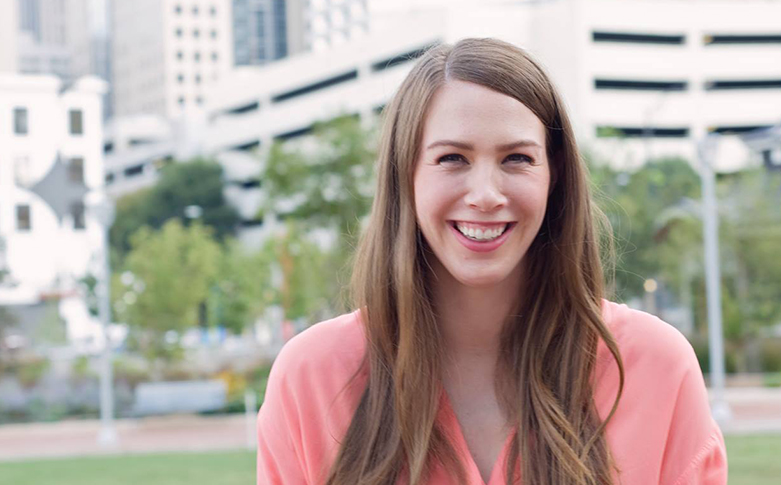 We just love Kati Kleber's advice. Clearly, we're not the only ones, because nurses from all walks of life are tapping her for helpful, lighthearted advice.
And she never fails to deliver.
Below, Kati (aka Nurse Eye Roll) offers some valuable med-surg prep wisdom to a nurse in the making, and if you're a student who has junior year on the brain, you're definitely going to want to check it out:
I just discovered your blog recently and I LOVE it. You have so many great tips and your posts are super entertaining and funny. It's the summer before my junior year of nursing school—any tips on things I can do over the summer to prepare for the madness of med-surg clinicals? I've already done my L&D clinical so I have a sense of what they are like, but all the hype around med-surg is scaring me. —Anonymous
#1 – Thanks so much! I love that this helps you out!
#2 – Congratulations on getting to your junior year!
The reason med-surg is so scary is because there is so much information to cover. There is so much to know, it's completely overwhelming. It's really hard to attempt to prepare for it. Even if you read ahead, it'll all smack you in the face when you get back to school in the fall.
I would suggest enjoying your time off this summer. And if you have an internship or [you] volunteer in a hospital, focus on that. The best way to get a head start on this stuff is to just plain be familiar with it in a clinical setting. It's hard to read a chapter on different tube feedings or ventilators and really understand it without seeing it. Once you see all this stuff you're reading about, it clicks. But trying to read ahead to get familiar may just add unnecessary stress and frustration.
I did a summer internship between my junior and senior years. That was priceless. I did it on a med-surg floor/stepdown unit and learned SO MUCH. I understood the chapters that I could relate to from the internship because I could think of a certain patient. It helped me so much with exams.
To be honest, I'd enjoy this summer. I'd nail down where I want to do my internship for next summer. Maybe get some volunteer hours at a hospital or for hospice or something (really cool experience) to give your resume a little swag and gear up for hell. Junior year sucks.
When you're in clinical, make sure you see and do as much as possible. It'll help you understand stuff for tests. Don't be afraid to ask RNs their thought processes and about their time management.
When you're in class, try to understand general concepts and not memorize information without understanding. Yes, memorization has its place. However, if you understand the concept as a whole, then you'll be able to use that information for difficult questions that aren't word for word from the reading. They'll have you read an absurd amount of information and expect you to know it all.
Don't cram; make a study schedule and stick to it so you don't go crazy. Get papers done early instead of the night before. You know, all the stuff I didn't do in high school and for prereqs.
To read more, visit NurseEyeRoll.com.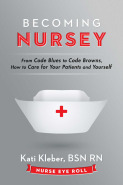 Becoming Nursey: From Code Blues to Code Browns, How to Take Care of Your Patients and Yourself talks about how to realistically live as a nurse, both at home and at the bedside…with a little humor and some shenanigans along the way. Get ready: It's about to get real, real nursey. You can get your own copy at NurseEyeRoll.com, Amazon or Goodreads (ebook).