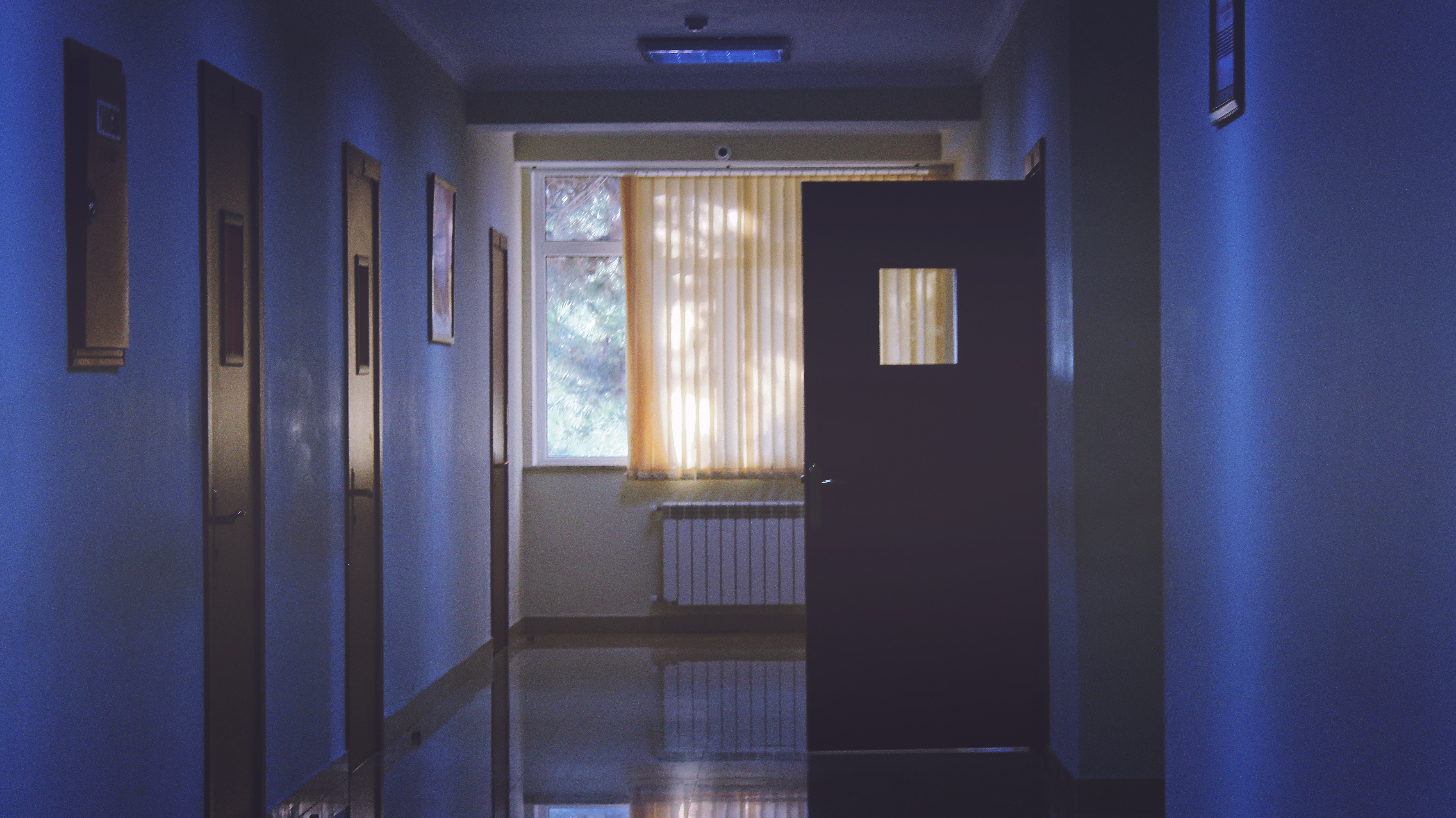 The federal government Thursday lowered a year's worth of Medicare payments to 751 hospitals to penalize them for having the highest rates of patient injuries.
More than half also were punished last year through the penalty, which was created by the Affordable Care Act and began four years ago. The program is designed as a financial incentive for hospitals to avoid infections and other mishaps, such as blood clots and bedsores.
Get The Data: See All 751 Hospitals Penalized
The penalties again fell heavily on teaching hospitals, although less than before. A third of them were punished this year, a Kaiser Health News analysis of the penalties found. Last year, the penalty was levied on nearly half of the nation's teaching hospitals.
The 115 penalized academic medical centers this year include Denver Health Medical Center, Grady Memorial Hospital in Atlanta, The Mount Sinai Hospital in New York City, Northwestern Memorial Hospital in Chicago, Stanford Health Care hospitals in California and the University of California-San Francisco (UCSF) Medical Center, according to federal records.
"Academic medical centers serve patients with more-complex conditions who are at greater risk of hospital-acquired infections (HAIs) compared to community health care providers," Stanford Health Care said in a written statement. "Hospitals with a high rate of immunocompromised patients will always seem to have higher HAIs."
Hospitals that treat large proportions of low-income people also were fined more than hospitals with a more affluent patient base, the analysis found. About a third of those safety-net hospitals were penalized, roughly the same as last year.
The penalties have been controversial from the beginning. The hospital industry faults them as unfairly punishing hospitals that treat sicker patients and those that do a better job of identifying infections and other patient complications. Patient advocates say that, while not perfect, the penalties have been a valuable prod to make hospital executives consider more than the bottom line.
"The program has been very instrumental in focusing hospitals on the problems of patient safety and improved quality," said Dr. Kevin Kavanagh, board chairman of Health Watch USA, a patient advocacy group. However, he said, the financial uncertainty created by the Republican efforts to revoke the Affordable Care Act has not helped.
"Right now it's hard for hospitals to improve patient safety when there's been so much turmoil in the health care market," he said. "The hospitals have the tools and knowledge to make it better, and they should do so."
Dr. Atul Grover, executive vice president at the Association of American Medical Colleges, said that while teaching hospitals as a group fared better than last year, "we are still disproportionately affected."
There were 336 hospitals that lost money a year ago but were spared this time, the analysis showed. They include Barnes Jewish Hospital in St. Louis, Brigham and Women's Hospital in Boston, Cedars-Sinai Medical Center in Los Angeles, the Cleveland Clinic, Geisinger Medical Center in Danville, Pa., Hospital of the University of Pennsylvania in Philadelphia, Intermountain Medical Center in Murray, Utah, and the University of Michigan Health System in Ann Arbor.
Medicare penalized 425 hospitals that it also had punished last year. For all the penalized hospitals, the reductions will retroactively apply to Medicare payments from the beginning of the federal fiscal year in October and through the end of September 2018. Medicare will cut by 1 percent its payments for each patient's stay as well as the amount of money hospitals get to teach medical residents and to care for low-income people. The total amount for each hospital depends on how much they end up billing Medicare.
The factors considered in the Hospital-Acquired Condition Reduction Program include rates of infections from hysterectomies, colon surgeries, urinary tract catheters and central line tubes inserted into veins. It also encompasses rates of methicillin-resistant Staphylococcus aureus, or MRSA, and Clostridium difficile, known as C-diff. Medicare also takes into account the frequency of 10 types of in-hospital injuries, including bed sores, hip fractures, blood clots, sepsis and post-surgical wound ruptures. Together, these kinds of potentially avoidable events are known as hospital-acquired conditions, or HACs.
Some hospitals have been targeting the infections that Medicare not only penalizes but also publicizes on its Hospital Compare website. UCSF, for instance, said it has been focused on reducing surgical site infections and C-diff cases. "We remain committed to continually decreasing infection rates to provide the highest level of care for our patients," UCSF said in a statement.
While the Centers for Medicare & Medicaid Services had tweaked its methods for assessing payments, the hospital industry remained displeased with the core design of the penalty. Congress decreed that Medicare penalize the worst-performing quarter of general hospitals each year, guaranteeing that more than about 750 hospitals lose money every year even if they had improved their safety records.
In some cases, the difference between penalized hospitals and those that escaped punishment was negligible, said Nancy Foster, vice president for quality and patient safety at the American Hospital Association. "It's a 'HACidental' payment policy," she said. "It's frustrating that you know that many hospitals end up getting a significant penalty when their performance is not different from other hospitals."
Several types of hospitals are excluded from being considered for penalties. They include hospitals that treat psychiatric patients, veterans or children. Also exempted are hospitals with the "critical access" designation for being the only provider in an area. Maryland hospitals are excluded from the program because Medicare has a separate method of paying them.
Source: https://khn.org/news/medicare-penalizes-group-of-751-hospitals-for-patient-injuries/